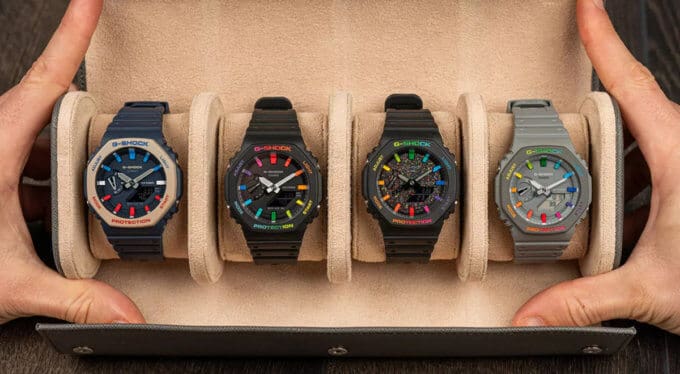 After the success of the sold out CasiOak Rainbow Limited Edition, IFL Watches and The Dial Artist released four more custom G-Shock "CasiOak" models in late February: the CasiOak Galaxy Limited Edition ($699, limited to 200, now sold out), CasiOak Black Rainbow, CasiOak Grey Rainbow, and CasiOak Pepsi ($649 each).
The Galaxy edition features an abstract splatter-style painting on the dial, along with rainbow markers and bezel lettering. The black and gray models have clean dials with rainbow markers and bezel lettering. The Pepsi edition has a unique blue and red color scheme, which is inspired by the Rolex GMT-Master II.
These watches might seem like an expensive proposition, but each watch is hand-painted by The Dial Artist in the U.K. You are not only buying a custom G-Shock watch but also a unique piece of art. The bestselling GA-2100 is one of G-Shock's biggest hits ever and is likely to be one of the most celebrated models in the future. The GA-2100 is the slimmest active G-Shock model for men. It is a lightweight Carbon Core Guard model with a carbon fiber reinforced inner case.
One concern about buying a customized watch in which the case has been opened and reassembled is whether or not it will be covered by any warranty. According to IFLW, the watches are covered by a 2-year warranty.
The CasiOak Collection is available to purchase at iflwatches.com (with international shipping available). Those who wish to pay in British pounds can also order at thedialartist.com.
IFLW x CasiOak Galaxy Limited Edition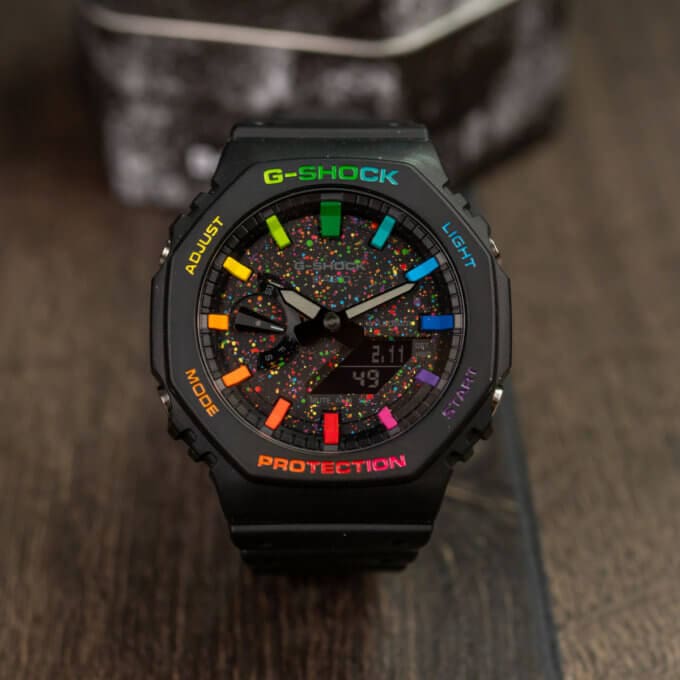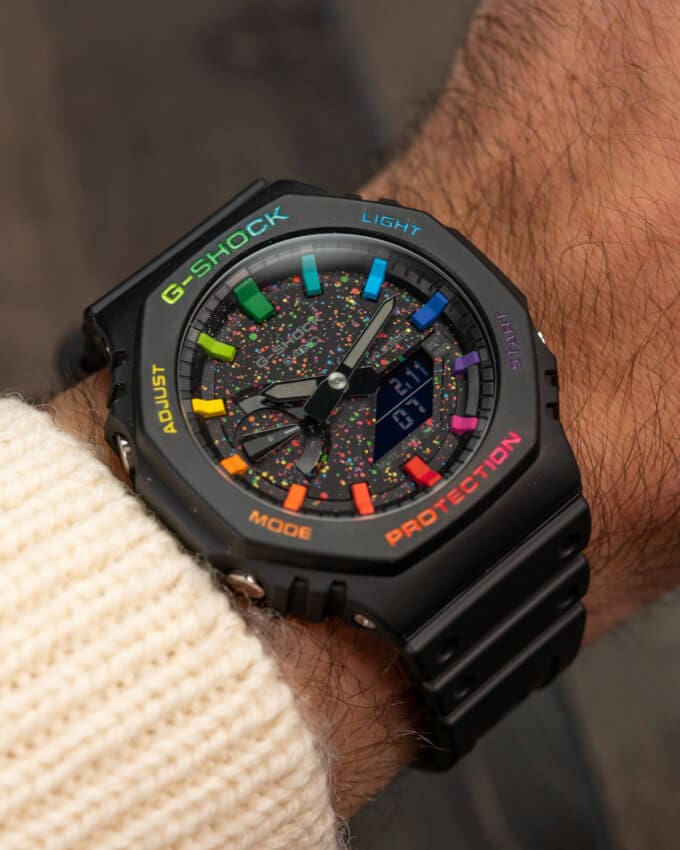 CasiOak Black Rainbow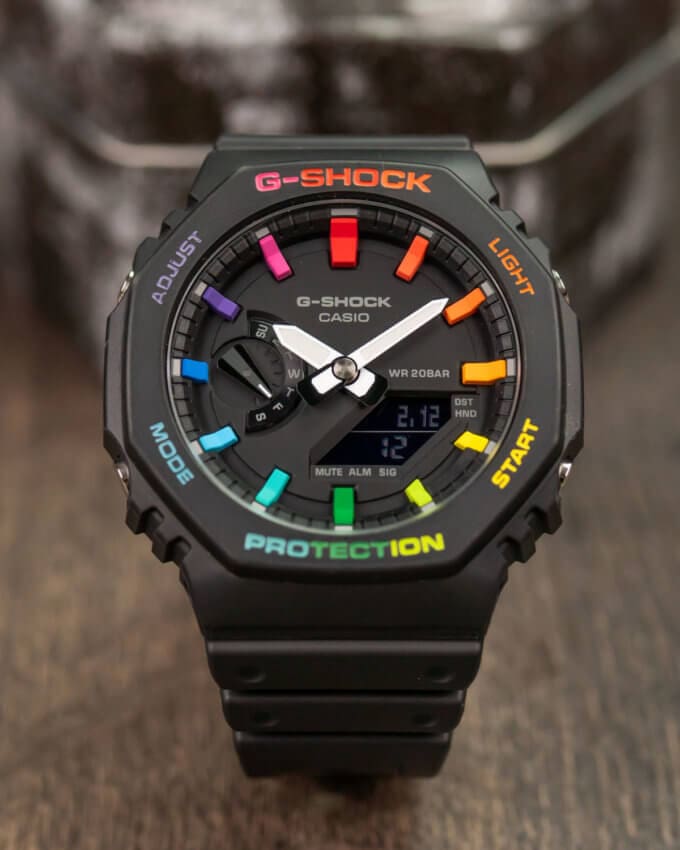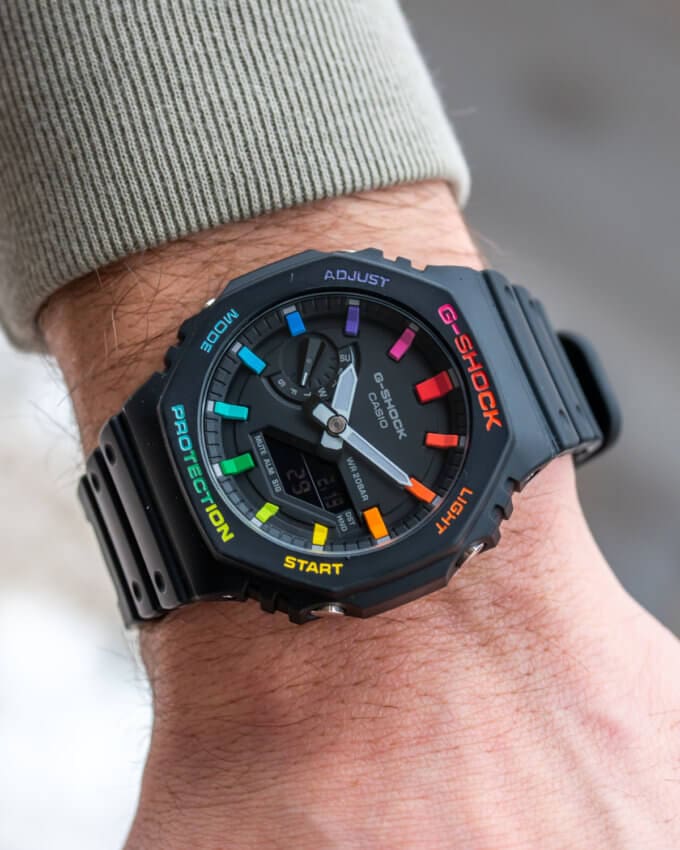 CasiOak Grey Rainbow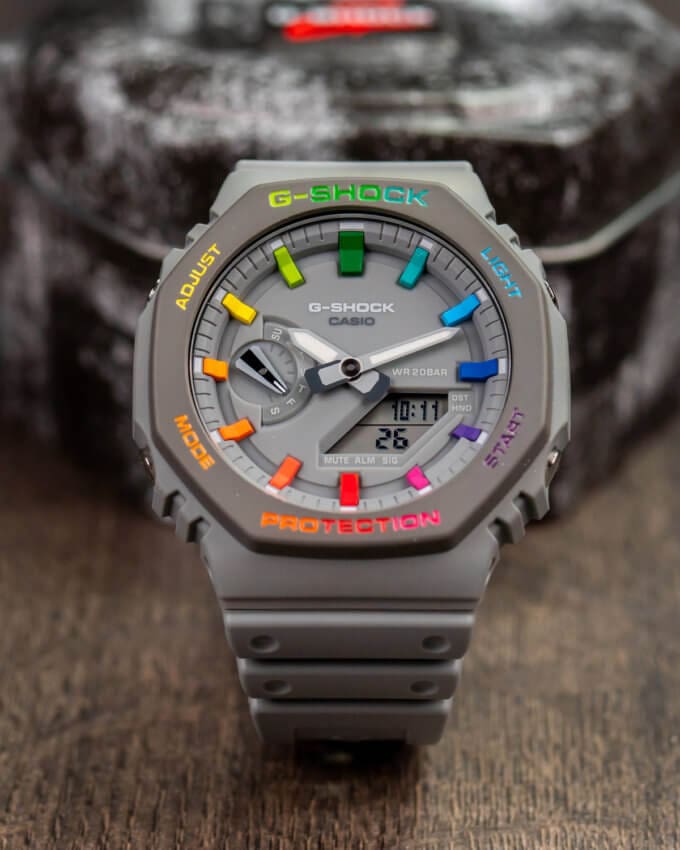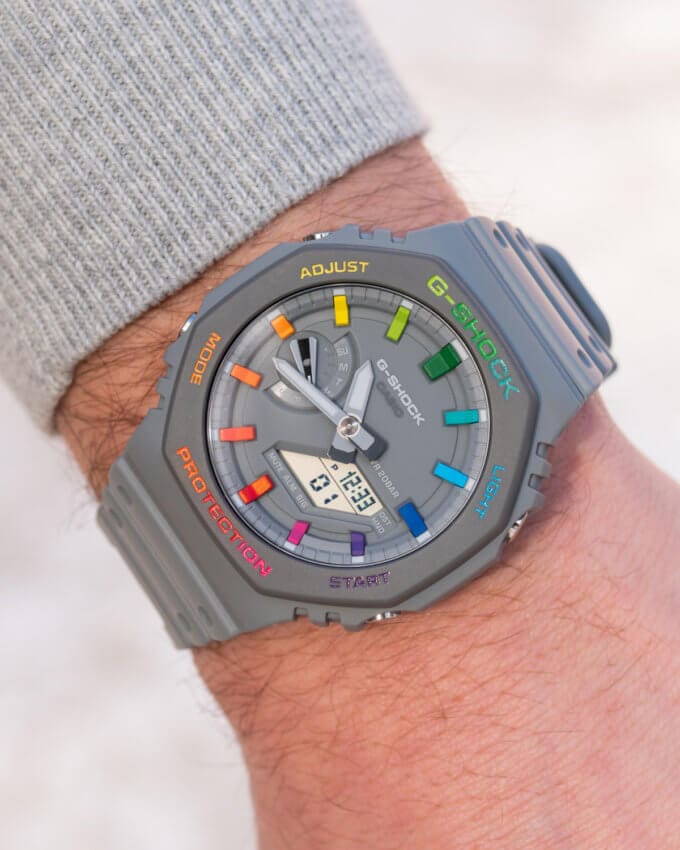 CasiOak Pepsi