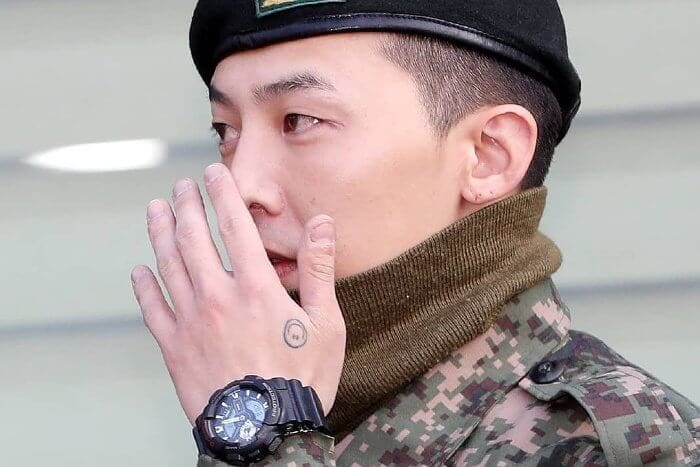 On October 26, 2019, K-pop superstar G-Dragon (real name Kwon Ji-yong) announced the end of his compulsory military service in South Korea and the return to his musical endeavors. He made the announcement in front of around 3,000 fans while wearing a G-Shock GA-110 (apparently the GA-110-1A), which was probably the watch he used during his service. It's not certain if G-Dragon will reunite with his band Big Bang or continue to pursue his solo career.
G-Dragon has been known to wear G-Shock watches as far back as 2010, as seen in an article about his Takashi Murakami Frogman, and it's likely that the 31-year-old was a fan before that. G-Dragon is not just the typical pretty boy in a trendy band, as he is often described as a "musical genius." He has written or co-written 23 number one songs in South Korea. He has a wide fan base that goes beyond the usual young K-pop fans, and his popularity throughout Asia cannot be overstated. In 2016, G-Dragon was named by Forbes as the most influential person under 30 in Asia's entertainment and sports.
G-Dragon is a frequent fashion collaborator with a Nike collaboration coming soon, so perhaps he should get in touch with G-Shock someday.