While we mainly focus on G-Shock, Baby-G, and Pro Trek here at G-Central, we naturally have a reverence for their parent company Casio and respect for its other watches. It comes as no surprise that Casio is a hugely successful company but what might be surprising (to those who don't own Casio watches) is that a lot of powerful men wear Casio watches of the very affordable variety. Some of these men are billionaires and world leaders who could wear any watch of their choice. While some may assume they are choosing Casio watches because of the low price, we like to think it is for the functionality, reliability, and overall practicality. The fact that they choose Casio says a lot about them, and it also says a lot about how Casio is one of the most trusted brands in the world.
Bill Gates: Casio MDV-106-1A Analog Diving Watch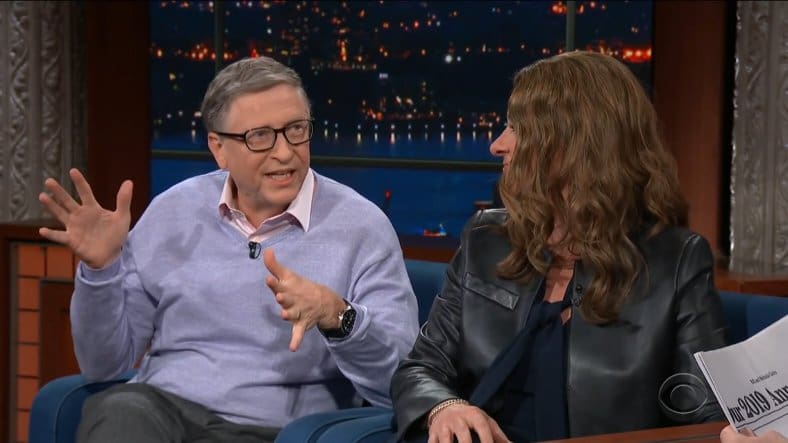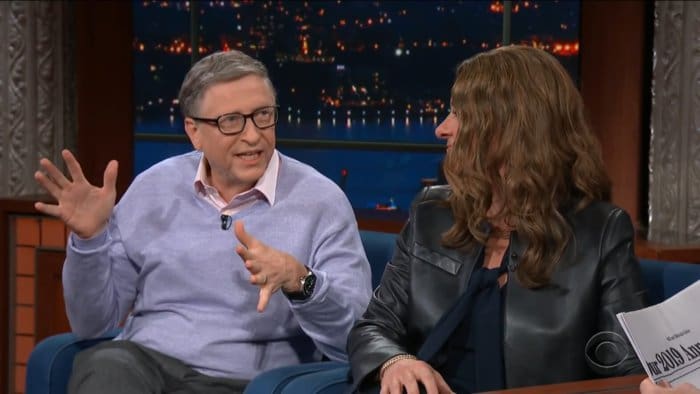 Photo via The Late Show with Stephen Colbert
It's not entirely surprising that Microsoft founder Bill Gates wears Casio watches since he is known as a down-to-earth guy and a major philanthropist who would rather use his money to help others. Bill Gates has worn digital Casio watches in the past. In 2019, he's been spotted at many appearances wearing a Casio MDV-106-1A analog diving watch.
Robert Mueller: Casio DW-290 Digital Watch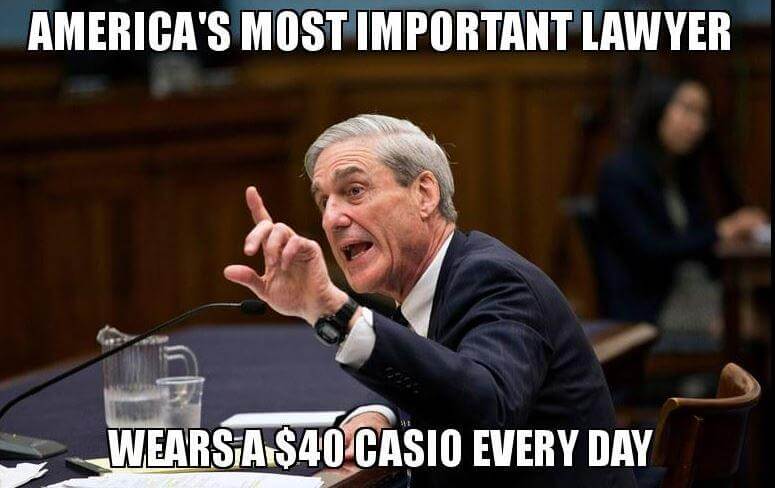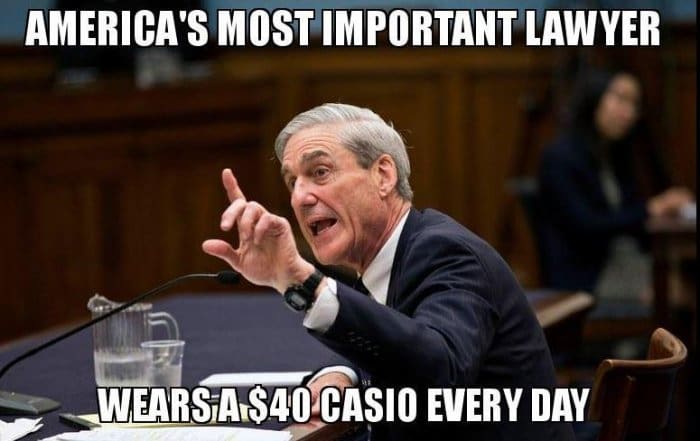 Photo via reddit.com
Former FBI Director Robert Mueller is actually known as a style icon with his classic G-man look (in the FBI sense). Curiously, Mueller chooses to wear a Casio DW-290 digital wristwatch which is also known as the Mission: Impossible watch that Tom Cruise wore in the first film of the series. He always wears the watch military-style with the face on the inside of the wrist and it has become part of his signature style. We're not sure why Mueller is so attached to this model or why he doesn't go with a G-Shock as this watch seems to be the most G-Shock-like Casio watch, but we commend him for his unique and committed choice.
Pope Francis: Casio MQ24-7B Analog Watch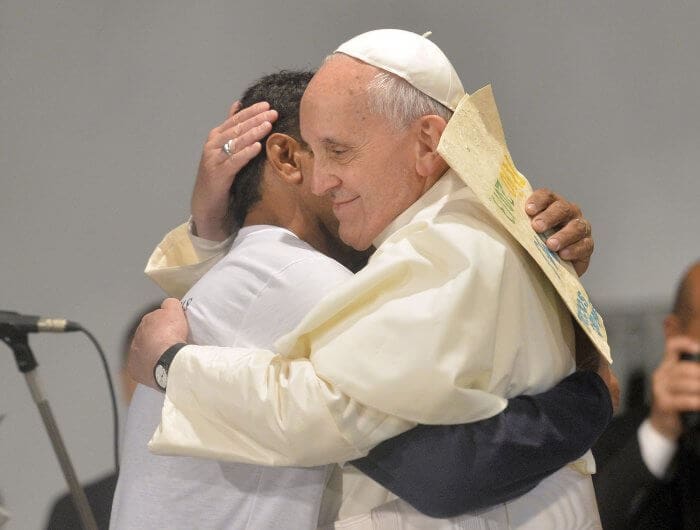 Photo via reddit.com
Pope Francis has been spotted wearing an analog Casio watch that was identified on Reddit as a Casio MQ24-7B. This appears to be his everyday watch and we believe that many media outlets may have misidentified this watch as a Swatch (unless he has actually worn both brands). If you enlarge the photo above (by clicking on it), you can see that the band pattern resembles a Casio and not a Swatch.
Dimitry Medvedev: Casio G-Shock GA-110HC-1A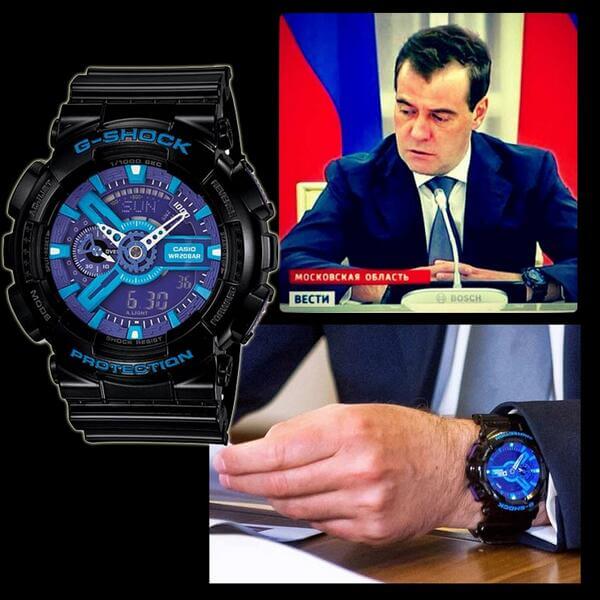 Photo via @GShockAUS
Prime Minister of Russia Dimitry Medvedev seems to be a true watch fanatic as he is often spotted wearing a variety of watches of many styles. He doesn't wear Casio watches regularly like some of the people on this list and seems to prefer smartwatches lately, but in the past he was spotted wearing a colorful G-Shock GA-110HC-1A.
Chuck Feeney: Casio F-91W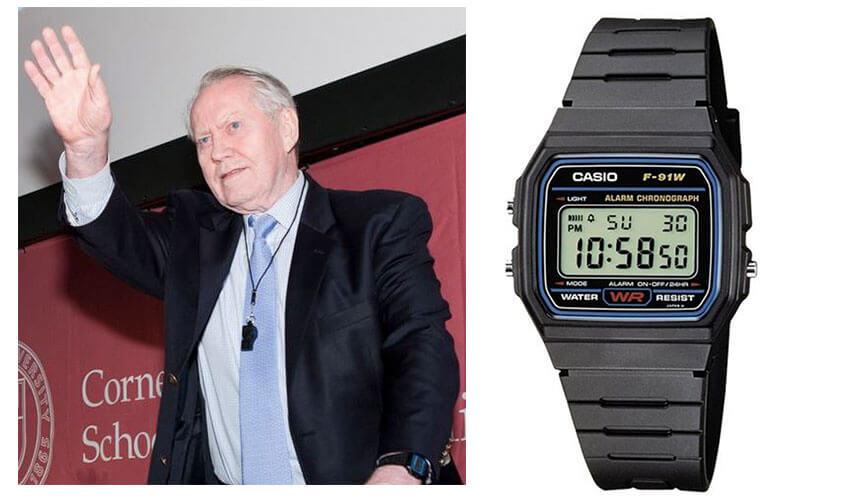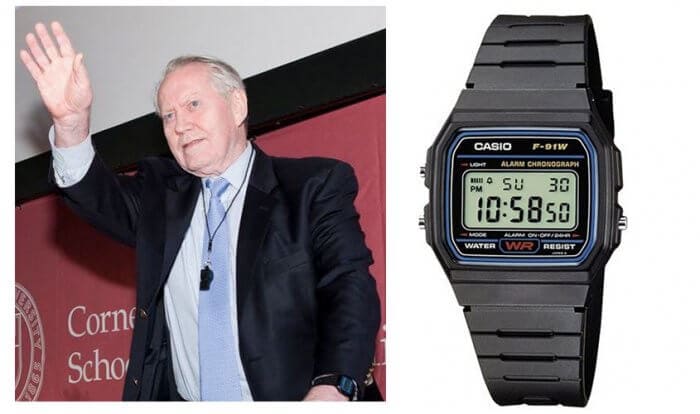 Photo via newsglobal24.com
Co-founder of the Duty Free Shoppers Group, Irish-American philanthropist Chuck Feeney is famous for being a billionaire who gave away 99% of his income (7.5 billion dollars) to charitable causes and who now lives on a nest egg of two million dollars. He tried to keep his philanthropy a secret but was outed in 1997, and he has been an inspiration to Bill Gates and Warren Buffet in setting up their own charitable foundations. Feeney is also known for being very frugal, and part of that frugality includes wearing a Casio F-91W wristwatch.
Chung Eui-sun: Casio F-91W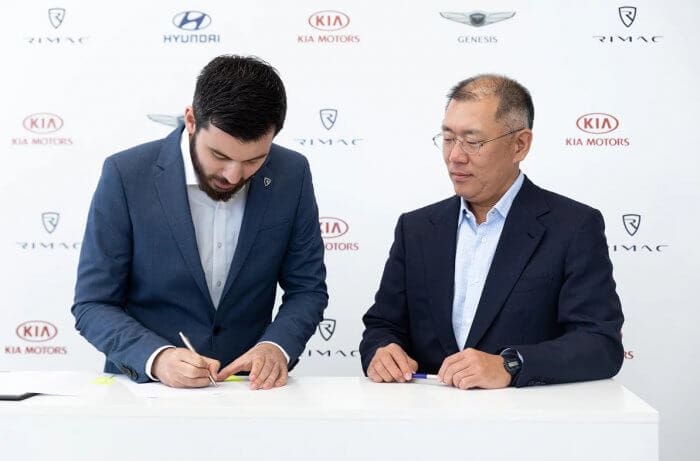 Photo via index.hr
Chung Eui-sun, executive vice chairman of Hyundai Motor Company, is a billionaire and the only son and heir apparent of Hyundai Motor Group chairman Chung Mong-koo. Chung was recently spotted in Croatia (by Watch Geek) wearing what appears to be a Casio F-91W while signing a deal with Rimac Automobili. We're not sure if this is watch is a temporary replacement for him or a regular choice, but the fact that he would wear it with a business suit to a high-profile meeting displays a certain self-assurance. He was also seen wearing it at a company meeting in South Korea in early 2019.