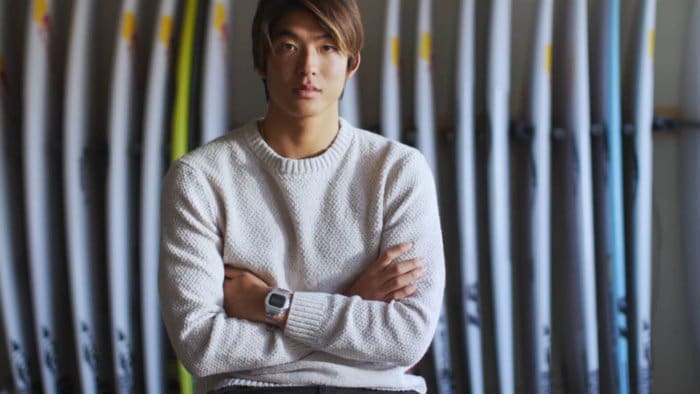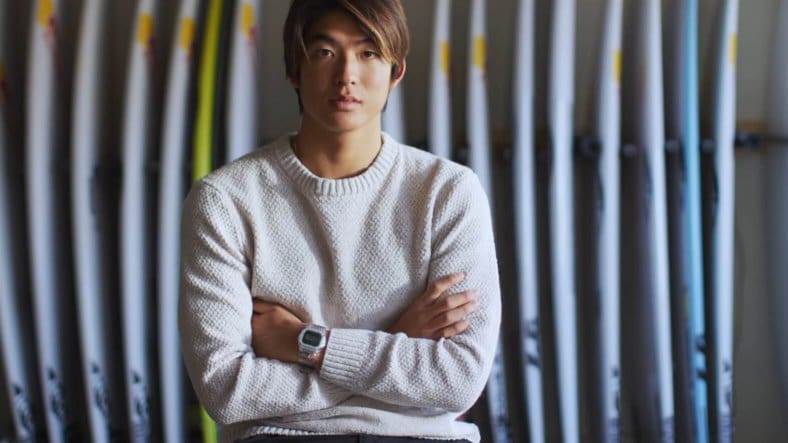 Team G-Shock surfer Kanoa Igarashi wore his signature G-LIDE GLX-5600KI-7 collaboration watch during the men's surfing competition at the 2020 Tokyo Olympics. The California-born Igarashi is a dual citizen competing for Japan, the home country of his parents.
After winning three elimination rounds, Igarashi advanced to the gold medal match versus Brazil's Ítalo Ferreira, which takes place on July 27, 15:46 (Tokyo time). His semi-final match against Brazil's Gabriel Medina was a dramatic come-from-behind win that saw Igarashi pull off a stunning 540-degree aerial to win by 0.24 of a point.
Congratulations to Kanoa Igarashi on a medal-winning Olympic performance!
(Update: Igarashi placed second to win the silver medal. Although he was understandably disappointed after the match, he should be extremely proud for making it to the podium among a pool of twenty surfers, and he has a well-deserved place in history as a medalist in surfing's first Olympics.)
Kanoa Igarashi Signature Model G-Shock G-LIDE GLX-5600KI-7: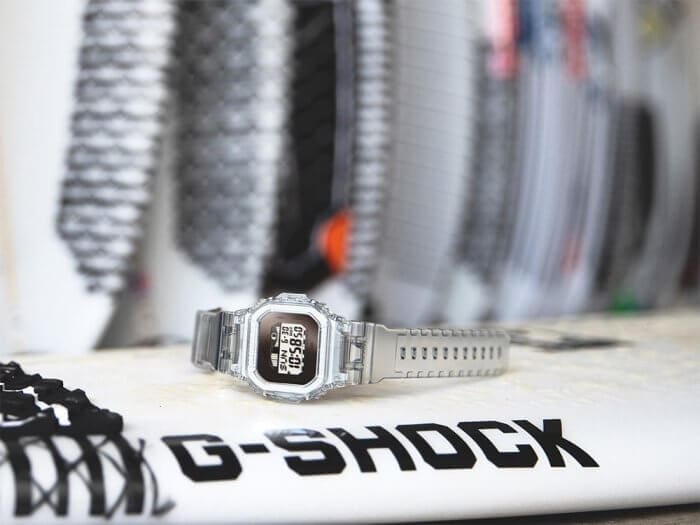 Tokyo Olympics Men's Surfing Round 1 Highlights: