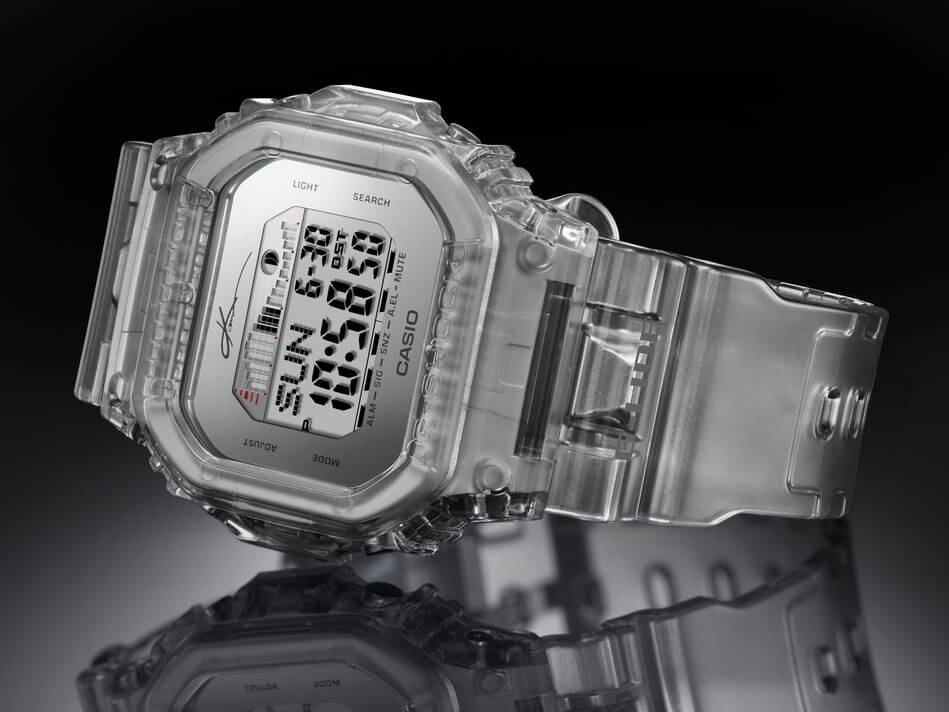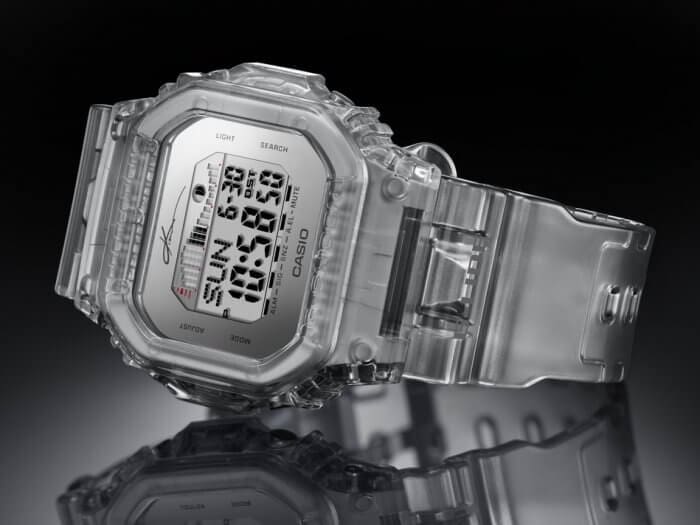 Professional surfer Kanoa Igarashi is one of the most successful and recognizable Team G-Shock athletes, having won the Vans U.S. Open of Surfing back to back in 2017 and 2018 in his hometown of Huntington Beach, California. The American-born Igarashi, whose parents are from Japan, now surfs for Japan and will be representing the country in the 2020 Summer Olympics in Tokyo. Igarashi and Casio have teamed up for the release of his own G-Shock G-LIDE GLX-5600KI-7 signature watch which he describes in a new video (below).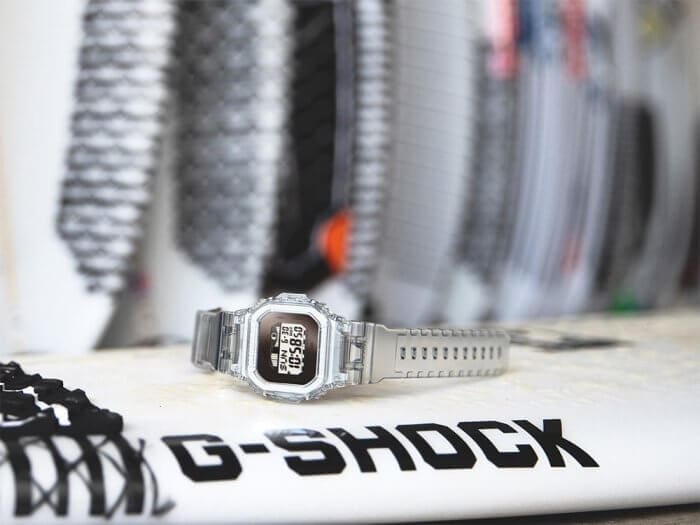 The skeleton-style clear bezel and band is inspired by the ocean. The white resin inner case can be seen through the semi-transparent bezel. The silver metallic mirror face has a graphic of Kanoa Igarashi's signature placed at the top. The signature, along with his full name in block letters, also appears on the stainless steel case back, EL backlight, band keeper, and packaging.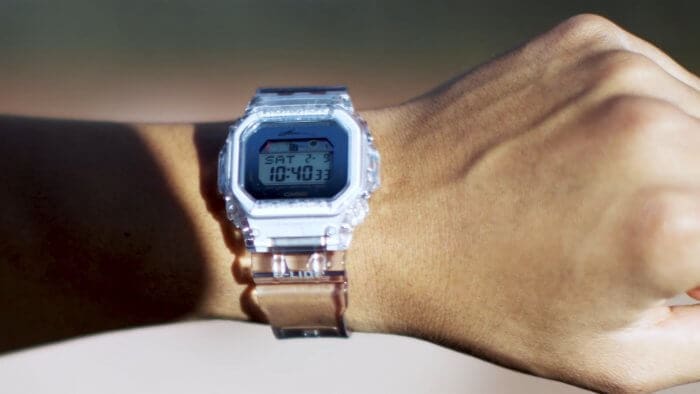 The GLX-5600KI-7 features shock resistance, 200-meter water resistance, world time, 1/100 second stopwatch with 5-second countdown autostart, countdown timer with auto repeat, 3 alarms with 1 snooze alarm, tide and moon graph, moon age, flash alert, and auto EL backlight. The GLX-5600KI-7 measures 46.7 x 43.2 x 12.7 mm and weighs 52 grams. As a slimmer G-Shock model, the GLX-5600KI-7 is a good choice for surfing and other water sports.
The GLX-5600KI is expected to be a worldwide release with the GLX-5600KI-7JR in Japan, the GLX-5600KI-7 in Asia, and the GLX5600KI-7 in the U.S. The GLX-5600KI-7JR will be released in Japan on June 7, 2019, with a list price of 16,000 JPY. In the U.S., the GLX5600KI-7 will be released in July with a retail price of $130 USD.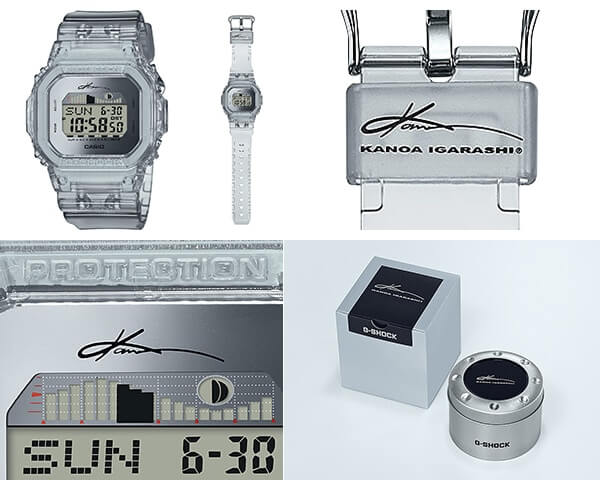 Kanoa Igarashi x G-Shock G-LIDE GLX-5600KI-7 Promotional Video: