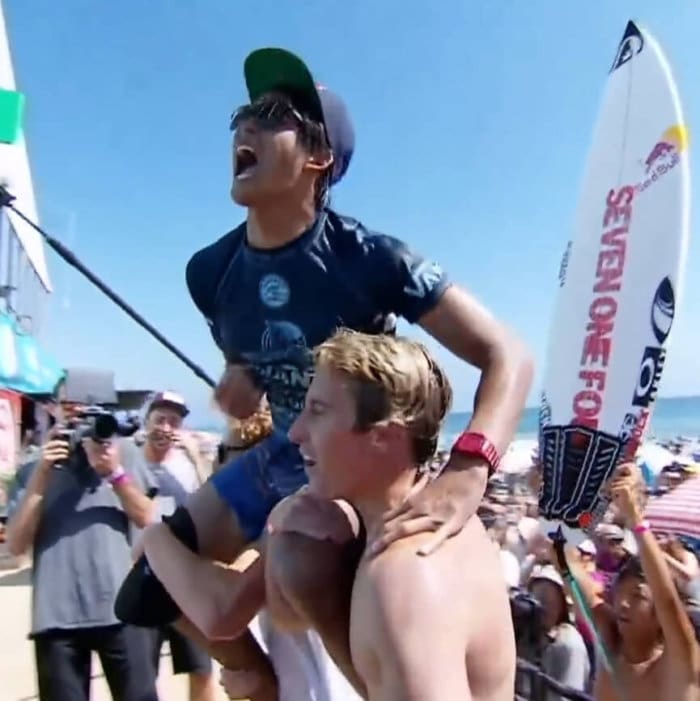 Team G-Shock surfer Kanoa Igarashi won the Vans U.S. Open of Surfing for the second time in a row and did it while wearing a limited edition G-Shock DW-5635C-4 from the 35th Anniversary Red Out Collection. The Huntington Beach native is only the second person with back to back wins in the men's U.S. Open final. Igarashi grew up surfing with his dad at the same spot as the U.S. Open and was a surfing prodigy at an early age. Igarashi holds dual citizenship in the U.S. and Japan and will be competing for Japan in the first-ever Olympic surfing event at the 2020 Tokyo Olympics.
Photo via SurferToday.com at YouTube
(
G-Central is an independent news site created and maintained by fans and is not an official representative of Casio or G-Shock. G-Central earns a commission on qualifying purchases made from its links. See full disclosure.
)