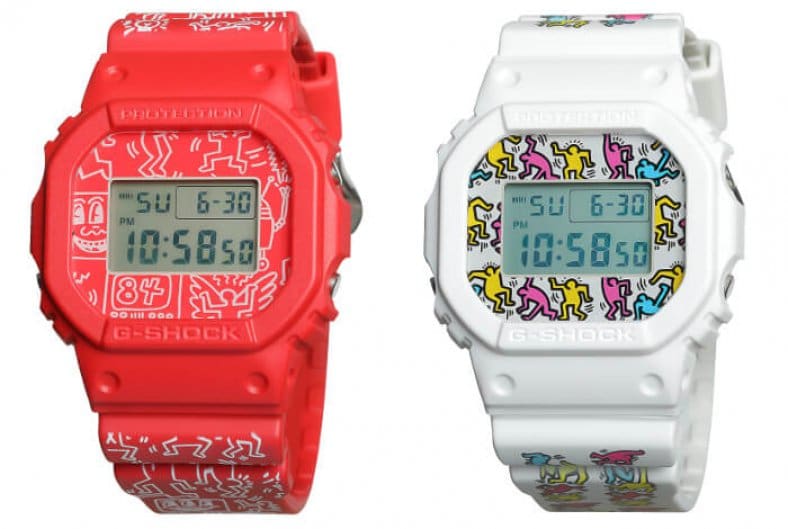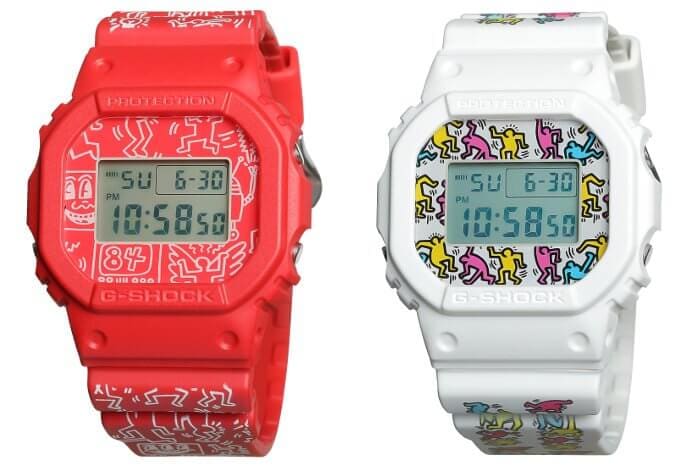 All images and products © Keith Haring Foundation. Licensed by Artestar, New York.
A limited release for November 2019 sees G-Shock joining forces with the timeless art of Keith Haring, a fellow icon from the 1980s. Starting his career doing graffiti art in New York City subways, Keith Haring achieved international acclaim in the 1980s and was one of the decade's most successful and recognizable artists. Haring passed away in 1990, and this collaboration is a partnership with the Keith Haring Foundation. The foundation preserves and promotes not only Haring's art but also his philanthropic legacy, by providing grants to children in need and those affected by HIV.
The Keith Haring x G-Shock collaboration includes two watches with custom faces and bands: the red DW-5600KEITH19-4 with various Haring paintings in white and the white DW-5600KEITH19-7 with a pattern of dancing men in three colors. The watches also have special case backs with an engraved Keith Haring signature and custom EL backlights.
According to our source, the watches will be released on November 2, 2019 at select retailers, and they will only be available in the United States.