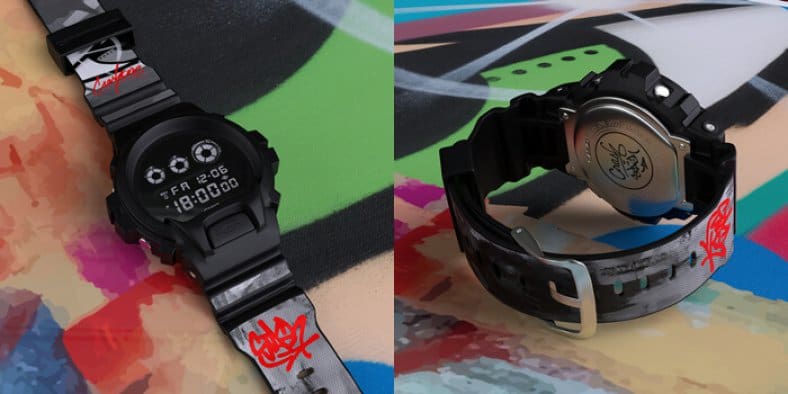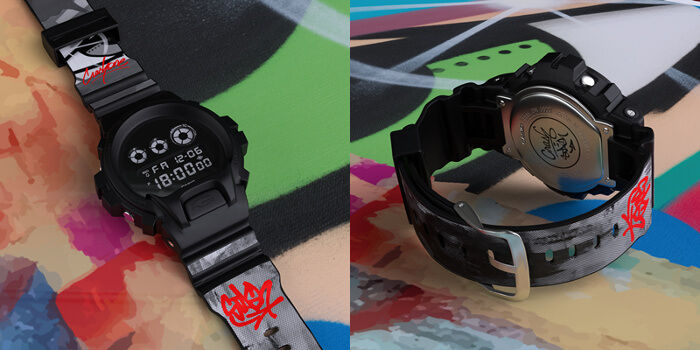 G-Shock and its creator Kikuo Ibe made an appearance at Singapore's Culture Cartel 2019 on December 6-8, which saw the launch of the Crash x Stash x G-Shock DW6900BBA-1STCR. The limited edition watch is a collaboration with two internationally-recognized graffiti artists from New York.
John Matos, a.k.a. Crash, rose to fame in the 1980s and is known for his murals, brand collaborations, and custom painted guitars for Eric Clapton and Ed Sheeran. Josh Franklin, a.k.a. Stash, began his career in the 1980s and is also a graphic designer who has collaborated with many brands (including G-Shock previously with the GA-100ST-2A). The pair made an appearance doing live painting exhibitions at Culture Cartel.
The DW6900BBA-1STCR is all-black with silver buttons and has a custom designed band featuring Crash and Stash's painted art and tags, with the tags also appearing on the case back. The retail price is S$249. The watch appears to be exclusive to Singapore.
Update: YouTube Channel Wrist Distractions takes a close up look at the watch. The case back appears to have a special engraving over the standard case back that becomes more visible at certain angles. Also included was an English-language comic book about the origin of G-Shock.