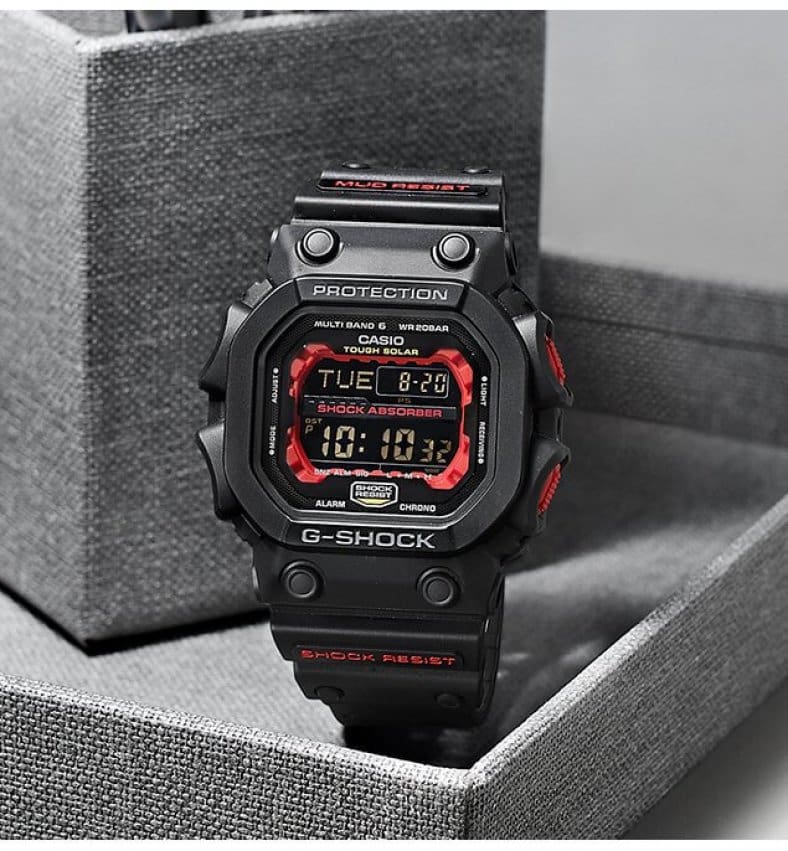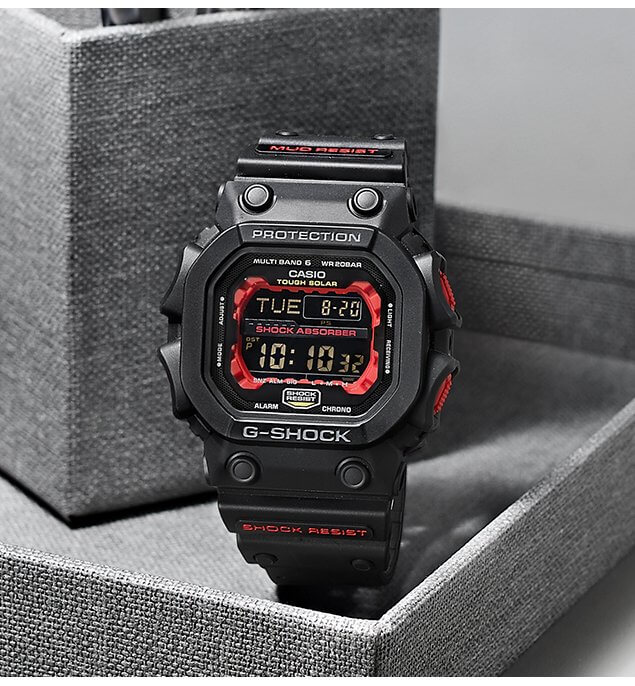 Please note: The Macys.com link is probably blocked if you are not in the U.S. or if you are using a VPN or proxy.
Update: G-Central readers have confirmed that the watch is a GXW-56-1 (see below).
(Update: It was brought to our attention that the page at www.macys.com/p/luxury-watches/ lists the watch as the "GWX56-1A," which would make it the same model as the Japan-only GXW-56-1AJF with Tough Solar power and Multi-Band 6 radio timekeeping. Although the first product photo on the product page shows the GX56-1A, the last photo (which seems to be exclusive to Macy's) shows the GXW-56-1A. Also, the product description lists Multi-Band 6 as one of the features. So, we believe (but are not 100% sure) that the watch being sold is actually the GXW-56-1A (with Macy's calling it the "GWX56-1A"). This seems to make more sense, as this model is still being manufactured for Japan.
Original Post (with updated corrections):
Macys.com currently has the extra-large G-Shock GXW-56-1A "King" model for sale (listed as the GWX56-1A by Macy's). Known for being one of the largest digital G-Shock watches, the GXW-56-1A is for big wrists or big impressions. The Macy's product page bills it as a "limited edition" and "created for Macy's." That may not be entirely true, as the GXW-56-1A (as the GXW-56-1AJF) is part of the current lineup in Japan. (This color was also previously available as a GX-56 model in the U.S.) What it does mean is that Macy's is the only official dealer selling it in the U.S. now, and it will only be available for a limited time. The price is US$160, and the watch is also available for pick-up at select Macy's department stores. (We're not sure if it is also available at the stores or if it needs to be purchased online first.) Most markets outside of Japan usually get the GX-56 series (with Tough Solar and without Multi-Band 6), so this is a good chance to get a Multi-Band 6 GXW model in the U.S. from an authorized seller.
Along with the GXW-56-1AJF, the black and yellow GXW-56-1BJF and the blackout GXW-56BB-1JF are also current models in Japan. A GX-56 model that is still readily available in the U.S. is the GX-56BB-1. There have also been several limited GX-56 collaboration watches released over the past few years.
Visit the G-Shock GXW-56-1A product page at Macys.com.