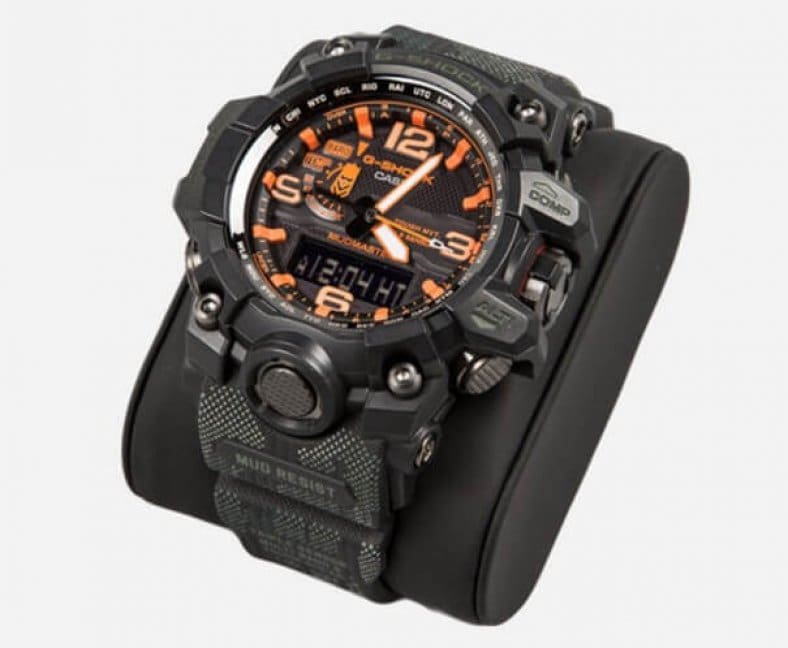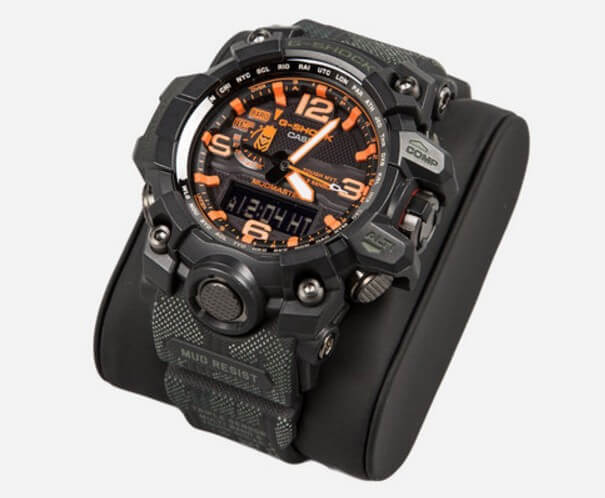 The Maharishi clothing store of London has teamed up with Casio for a surprising new fourth collaboration watch. The Maharishi x G-Shock Mudmaster GWG-1000MH-1A features a fully customized "British Bonsai Forest" design. This unique Mudmaster has an all black bezel and buttons, orange markers with orange-lined hands, a camouflage pattern on the bands, and a Maharishi engraved logo on the stainless steel case back. As far as we know, this is the first time the high-end Mudmaster GWG-1000 has been the base model for a collaboration watch. Features of the GWG-1000 include the Tough Solar power system, Multi-Band 6 radio wave timekeeping, Triple Sensor (altimeter, barometer, compass, thermometer), resistance to shock/mud/dust/vibration, 200-meter water resistance, and a sapphire crystal.
Update: Casio America announced a U.S. release of the GWG1000MH-1A with a list price of $850. G-Shock Japan announced the GWG-1000MH-1AJR for a December 2016 release with a list price of ¥90,000 JPY.
The Maharishi x G-Shock GWG-1000MH-1AER is currently available online at www.maharishistore.com.
There will be a lunch party on Friday, November 4, 2016 from 7pm to 9pm at the Maharishi Store at 2 – 3 Great Pulteney Street at London but it appears to be a private event.
Maharishi was founded in 1994 and is known for producing military-inspired clothing using eco-friendly fabrics.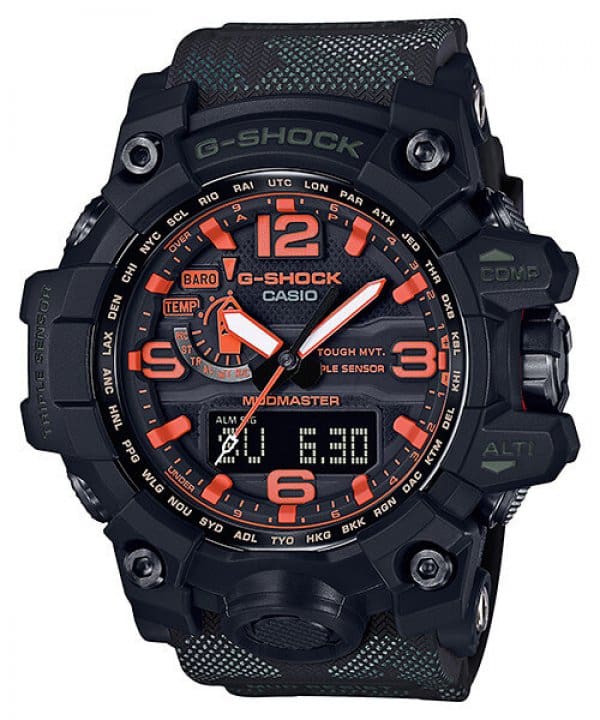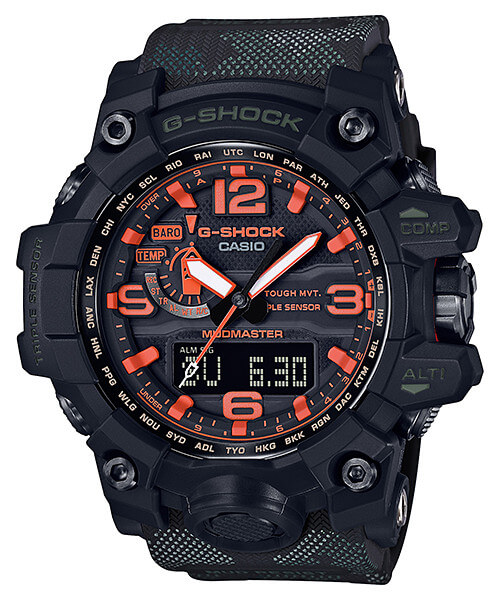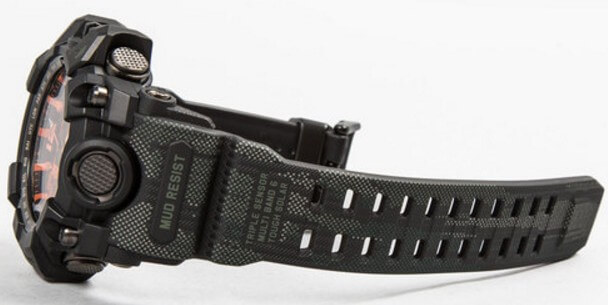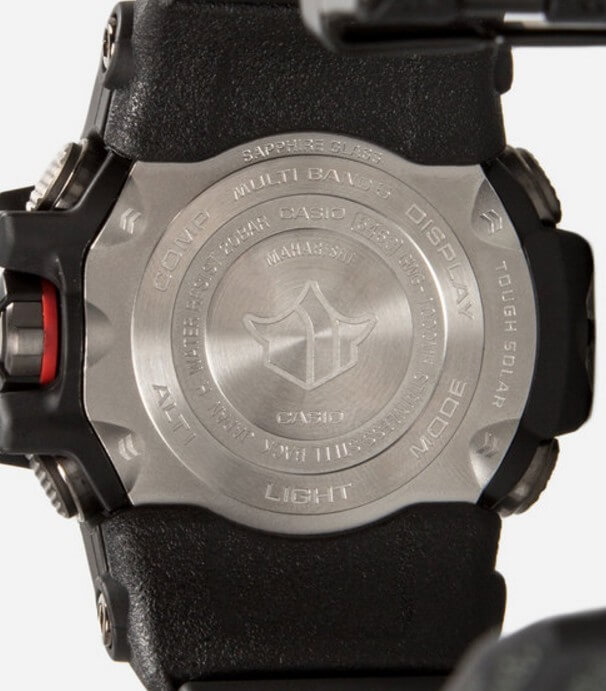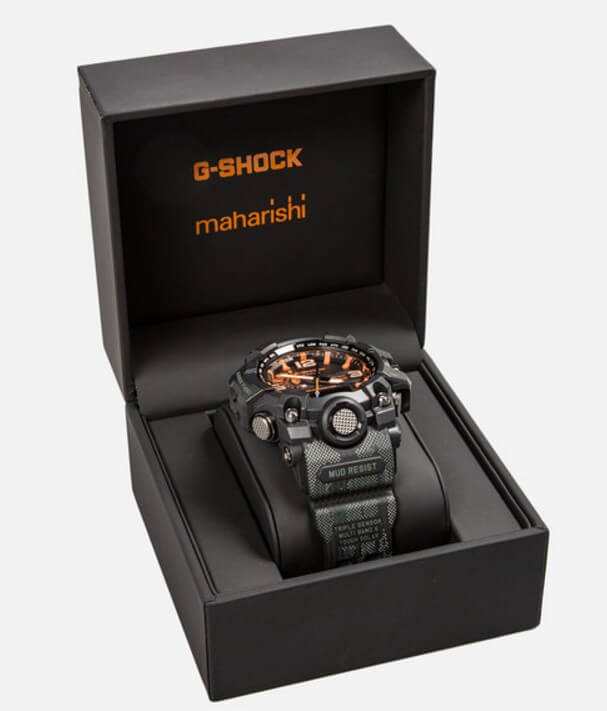 Promotional Video:
Photos via www.maharishistore.com