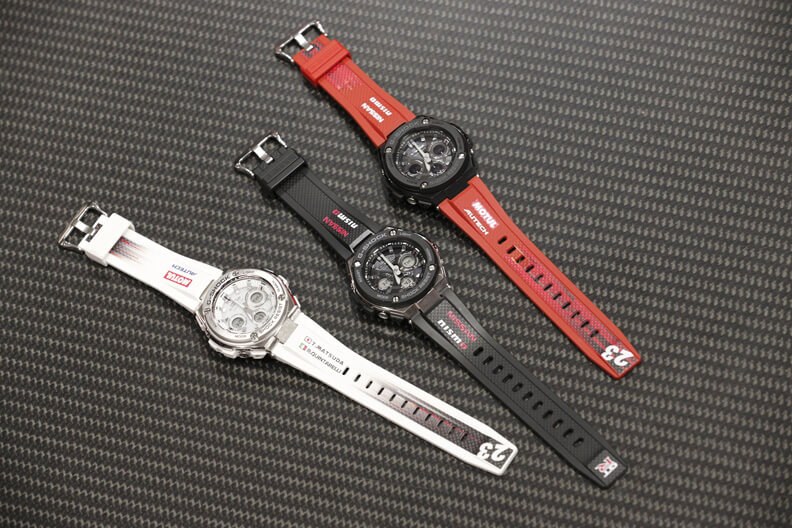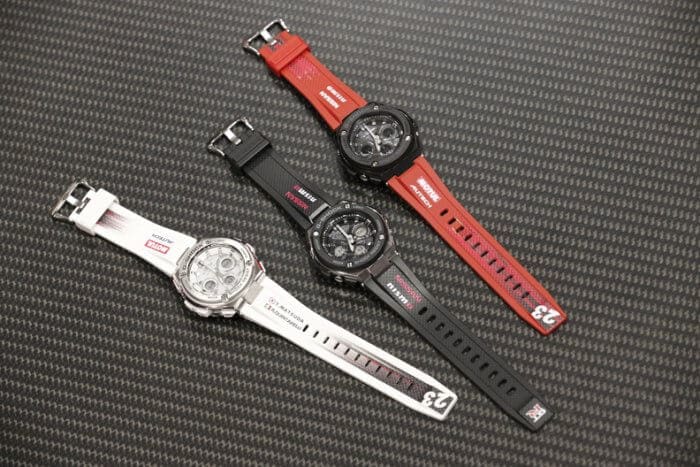 Nissan was offering some of the NISMO x G-Shock G-STEEL collaboration watches for sale at the Tokyo Auto Salon 2020 show. The watches were originally launched in 2019 for sales at races and special events. It looks like the black and white versions were available for sale at the Tokyo show, with the black version selling out.
The black version is the "Basic Model" featuring Nissan, Nismo, and GT-R logos. The white version is the "Driver Model" featuring a Motul Autech logo and the names of Tsugio Matsuda and Ronnie Quintarelli. The red version is the "#23 Mechanic Model" with Nissan, Nismo, and Motul Autech logos and was limited to 100 units.
The Motul Autech Nismo GT-R is a race car produced by Nissan, and Nismo (abbreviated from Nissan Motorsport International Limited) is Nissan's tuning and performance division.
Related: Nissan GT-R x G-Shock DW-6900 for 2018
9:40より日産ブースにてピットワークシミュレーションを実施いたします。
ドライバーやメカニックが実際にレースの現場でも使用している、「NISMO限定 #GSHOCK 」ホワイトはまだ少しだけ在庫があります。ブラックはすでに完売御礼‼️
写真後方の物販エリアへお急ぎください💨#NISMO #SuperGT #TAS2020 pic.twitter.com/1zKbvUYKUj

— NISMO_1/10〜1/12東京オートサロン@幕張メッセ (@NISMO_JP) January 12, 2020