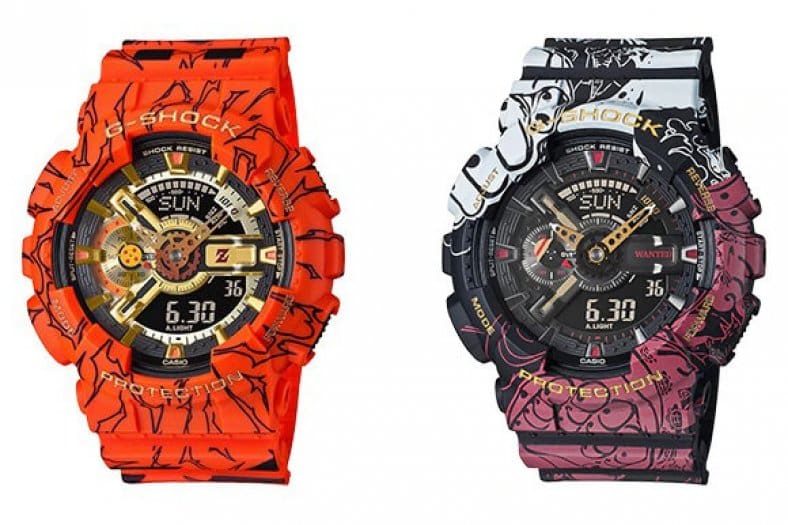 The new Dragon Ball Z and One Piece collaborations with G-Shock were officially announced for Japan and Asia. The Dragon Ball Z x G-Shock GA-110JDB and One Piece x G-Shock GA-110JOP are slated for a July 2020 release in Japan and Asia. In Japan, the watches have a list price of 24,000 JPY each. Both watches are also expected to be released worldwide.
Update: G-Shock U.S. is releasing the One Piece x G-Shock GA110JOP-1A4 for $250 on July 22, 2020, with pre-orders currently available at gshock.com. G-Shock Japan also has the GA-110JOP-1A4JR (24,000 JPY) listed for a July 2020 release but did not list the Dragon Ball Z x G-Shock GA-110JDB-1A4JR for July, so it looks like that one will probably be coming in August.
Update 2: The Dragon Ball Z x G-Shock GA-110JDB-1A4JR is an August 2020 release in Japan, and will likely be released soon in other countries. We advise you to follow your country's official G-Shock website and social media accounts for purchasing information, as it will sell out very quickly around the world, like the One Piece model did. Some official G-Shock outlets will be selling the watch by lottery. G-Shock U.S. started accepting pre-orders for the GA110JDB-1A4 on August 3, and it sold out quickly.
Dragon Ball Z x G-Shock GA-110JDB-1A4
The GA-110JDB-1A4 features a bold orange and gold color scheme with Dragon Ball illustrations and graphics, including scenes of training and growth of main character Son Goku. Other custom elements include a four-star ball motif, representing one of the seven dragon balls, on the inset dial and a "Z" motif at the 3 o'clock position. The Dragon Ball Z logo is engraved on the stainless steel case back, and the watch comes in exclusive co-branded packaging.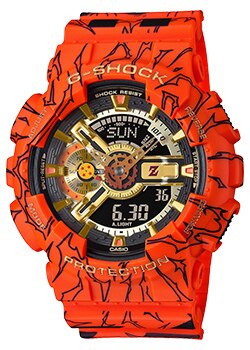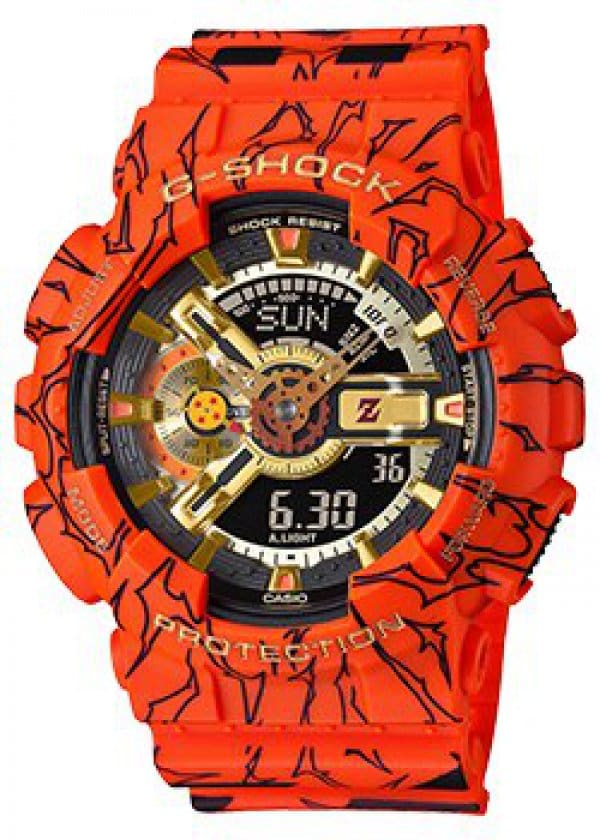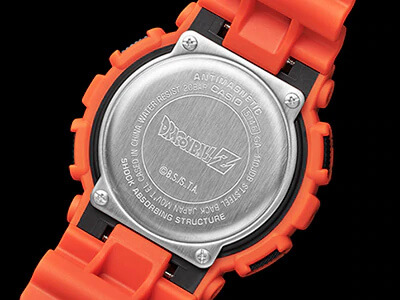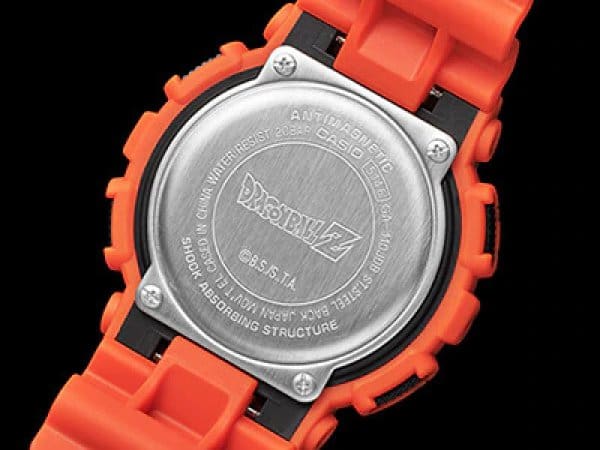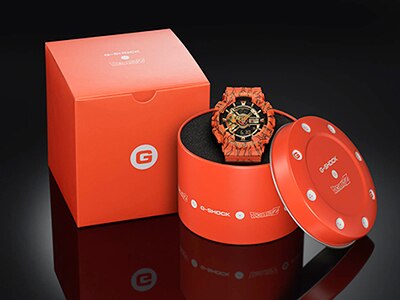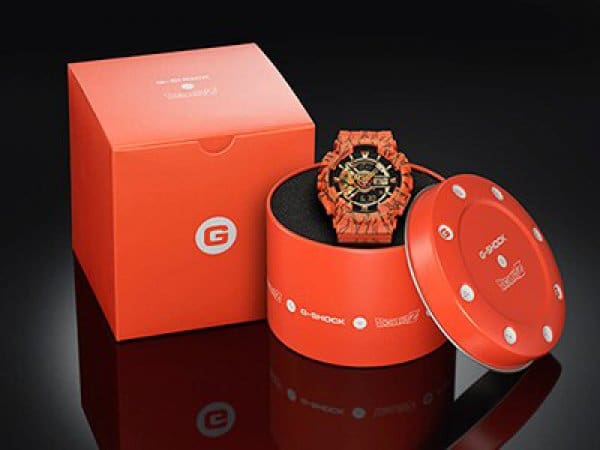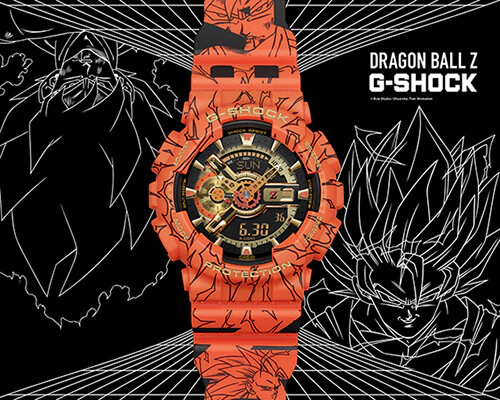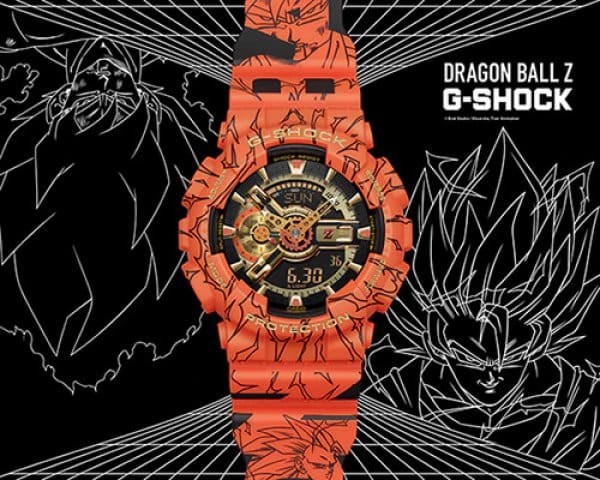 One Piece x G-Shock GA-110JOP-1A4
The GA-110JOP-1A4 is black with white and red printed illustrations of One Piece main character Monkey D. Luffy, who is pictured growing and getting stronger. Luffy's straw hat appears on the inset dial, and the word "WANTED" appears at the 3 o'clock position. A golden "X" appears when the hour and minute hands are respectively at the 2 and 4 o'clock positions, representing the X-shaped scar on Luffy's chest and also expressing the One Piece love of adventure and treasure hunting.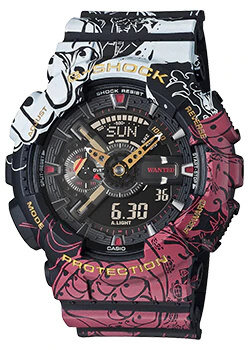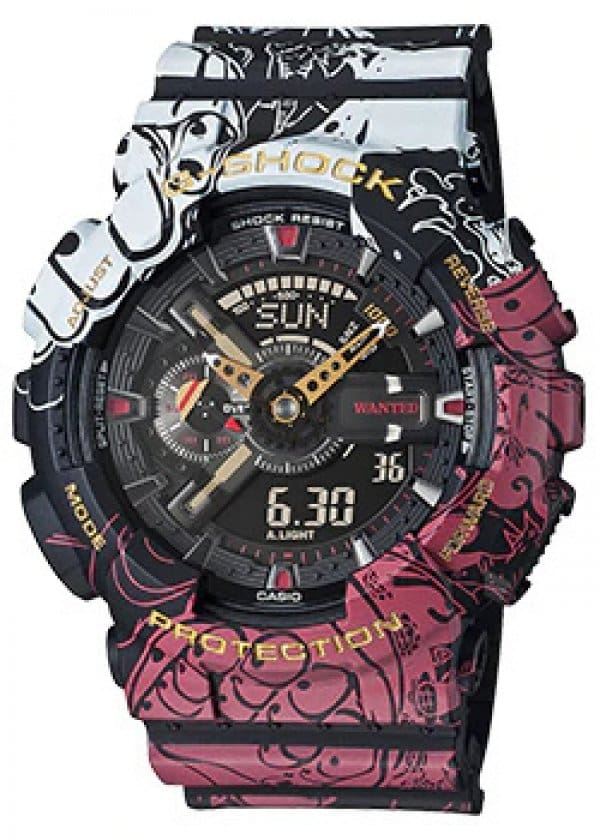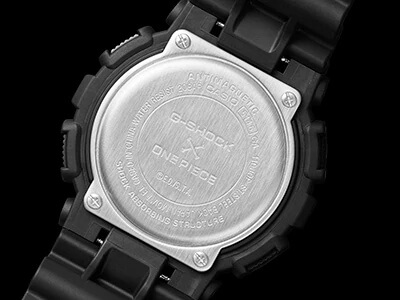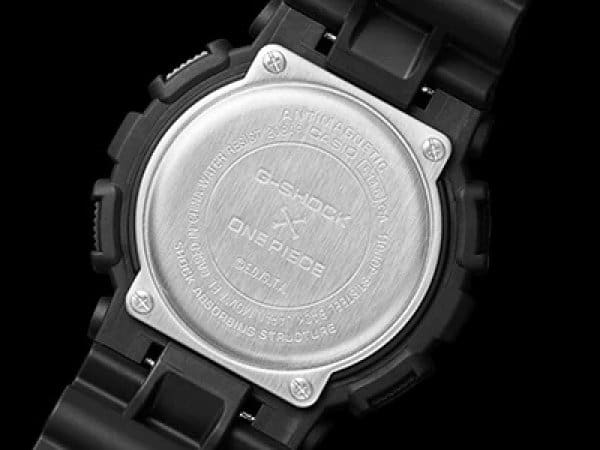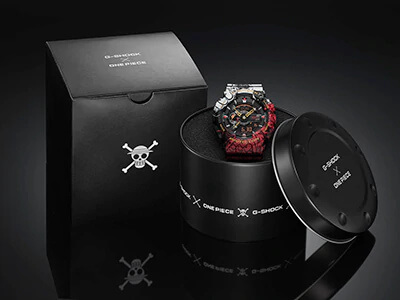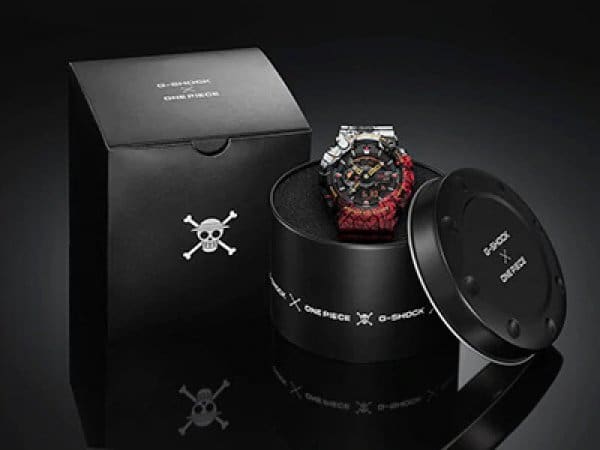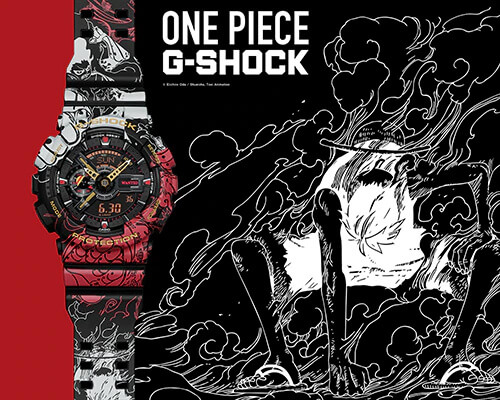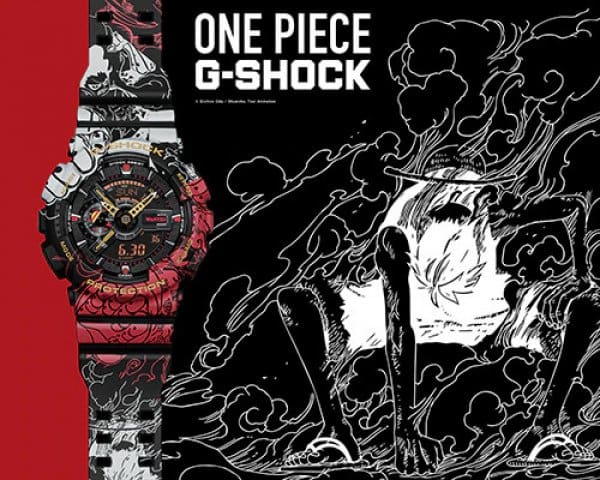 Original Posts:
Update 1: G-Shock also announced the Dragon Ball Z x G-Shock collaboration on social media and with a dedicated page at world.g-shock.com. G-Shock Europe also announced the watch on Instagram. The model names are GA-110JDB-1A4 for the Dragon Ball Z watch and GA-110JOP-1A4 for the One Piece watch. A "G-SHOCK x ONE PIECE" logo appears on the case back.
G-Shock's social media accounts for Japan and Asia teased an upcoming collaboration with the hit manga series One Piece. There is also a dedicated page at world.g-shock.com, but the watch hasn't been unveiled yet.
Started in 1997, One Piece is the best-selling manga series of all time, with over 473 million copies in circulation in over 43 countries. The series follows the adventures of Monkey D. Luffy and his Straw Hat Pirates crew in their search of the titular treasure. One Piece spawned a media franchise that includes an anime series, films, video games, and merchandise. The media franchise is estimated to have grossed more than $21 billion in revenue. The manga series is still actively running.
There are rumors that a Dragon Ball collaboration will also be released at the same time. Both series share the same publisher, with Dragon Ball being the number two best-selling manga series ever.