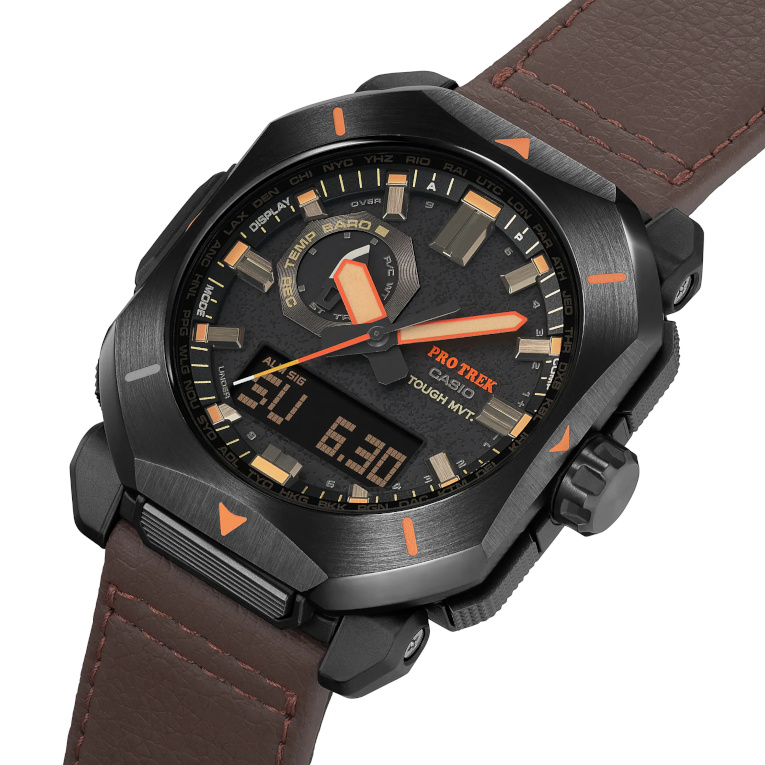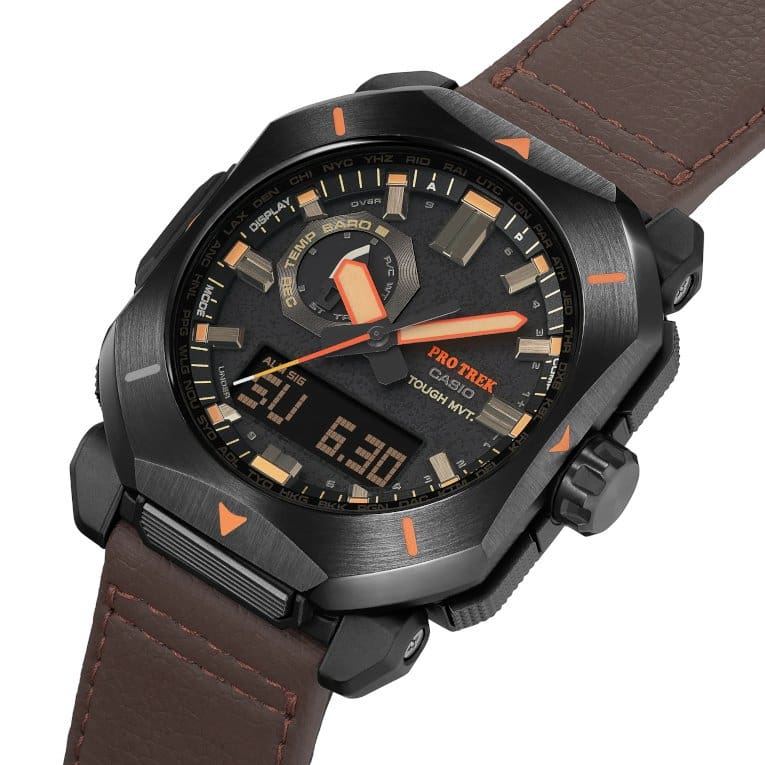 Update: The Pro Trek PRW-6900YL-5 is now available from Amazon.
Update 2: If you got this for under $300 earlier, congrats, the watch is now being sold by Amazon.com for $500 (as of December 10, 2022). If you didn't, it's possible that the price may go down again, as Amazon frequently sells Pro Trek watches at big discounts.
Original Post (October 19, 2022):
The Pro Trek PRW-6900 series has gotten a lot of attention due to its unique octagonal and squarish style. The PRW-6900YL-5, with a brown synthetic leather band, is currently listed for sale by Amazon.com, but it is also "Temporarily out of stock." It was in this status since we first saw it, and we suspect that it has never been in stock yet (though we're not certain about this). At first, the price was $266.90, and it is now $267.05 as of October 19, 2022. Considering the price of 68,200 yen in Japan (around $456), this is a great price, assuming that the watch will be available in the near future. As this watch is "Sold by Amazon.com," it is an official U.S. release that is covered by a Casio warranty. (The PRW-6900 series was not announced by Casio America and was only released in Japan so far, but this is sometimes the case with certain Pro Trek watches on Amazon. (This should not be confused with the "PRW-6900YL-5JF" import version, which is sold by sellers in Japan for around $450.)
Another recent release, the Casio MCW-200H-4AV, also had the "Temporarily out of stock" status on Amazon initially, and it is now available (although it "Usually ships within 1 to 2 months," according to the listing). We're hopeful that the PRW-6900YL-5 will also be available soon.
The PRW-6900YL-5 measures 49.6 × 44.8 × 14.7 millimeters and weighs 63 grams. Major features include 100-meter water resistance, low temperature resistance (–10°C/14°F), Tough Solar power, Multi-Band 6 auto radio time sync, Triple Sensor (altimeter-barometer, compass, thermometer), world time, 1/100-second stopwatch, countdown timer (60 minutes), 5 alarms, and full auto double LED light with adjustable afterglow.