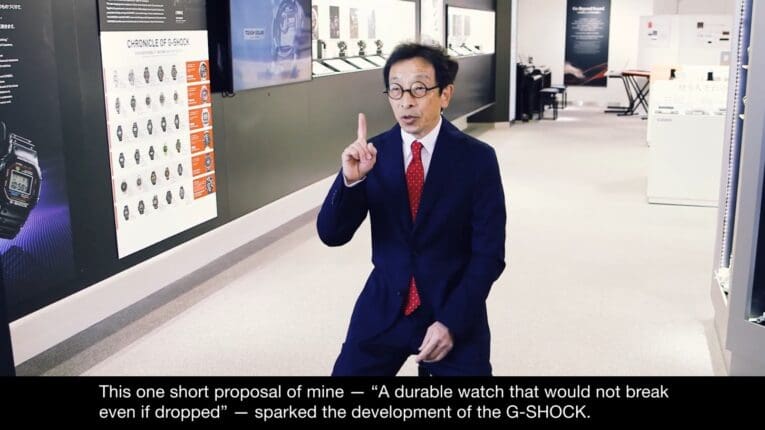 Most fans are familiar with the origin story of G-Shock and how its creator Kikuo Ibe got the idea for an unbreakable watch after a gifted watch from his father fell to the floor and shattered, but they may not have heard this anecdote about the process of Casio greenlighting the development of the first G-Shock watch. According to an article from The Asahi Shimbun, it all started when Kikuo Ibe, into his fifth year of working as an engineer at Casio, submitted a proposal for a new product in 1981.
Proposals for new products and technology were submitted at the end of each month. They would typically involve conducting experiments before submitting the proposal, but Ibe was still in the idea phase and had not done any experiments. Excited by his idea, Ibe simply wrote fourteen Japanese characters by hand that translated to, "A durable watch that won't break even if dropped," and he left the experiment schedule and structure plan fields completely blank. Despite the incomplete fields and to the surprise of Ibe, the higher-ups at Casio saw value in the idea and accepted the proposal. The seeds of G-Shock had been planted, and the first G-Shock watch would make its debut in 1983.
The original article can be found at asahi.com, but a paid membership is required to read the full article.
This proposal is also referenced in a video interview with Kikuo Ibe in 2021 about the history of G-Shock, and a reproduction of the proposal is shown at 0:42.
G-Shock Development Story Video with Kikuo Ibe