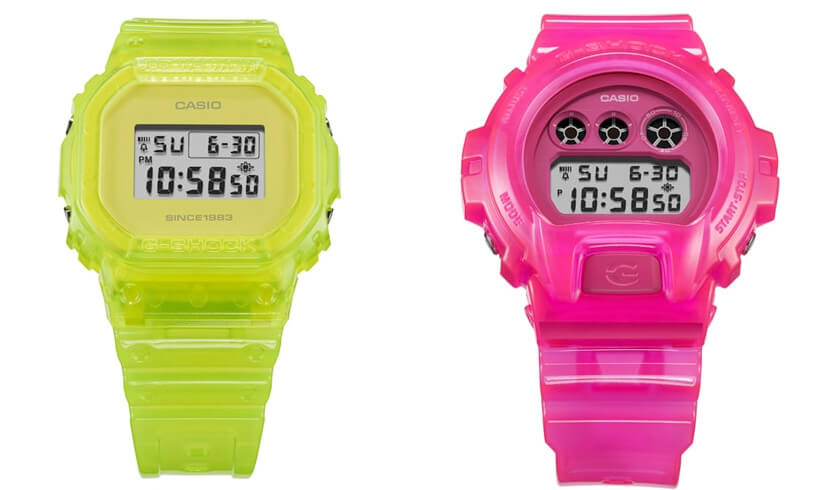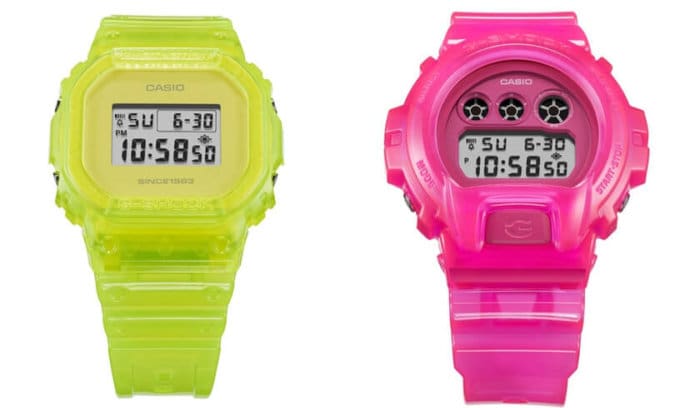 In celebration of the 35th Anniversary in April 2018, Casio is releasing an ultra-limited pair of G-Shock watches in collaboration with Japanese fashion designer and DJ Nigo (creator of A Bathing Ape clothing line) and none other than the inventor of G-Shock himself, Kikuo Ibe. The NIGO × K.IBE G-Shock 35th Anniversary Collection includes the yellow DW-5635-9 and pink DW-6935-4.
These classic G-Shock models feature jelly-like translucent bodies and bands with clean matching faces and standard LCD displays. Like other 35th Anniversary models, the face has "Since 1983" text on it. For the first time in a G-Shock, a special translucent coloring process is used with fluorescent dye covered with two layers of resin and an anti-UV coating. This method prevents discoloring when exposed to the sun over time. A custom engraved case back commemorates the 35th Anniversary with a "Thank You" message from NIGO and K.IBE, and also includes a serial number. Casio says there are additional hidden design elements that will only be apparent to owners. (Update: Casio appears to have revealed some of these design elements on a Facebook post.)
Only 35 units of each watch will be available worldwide with a list price of $135 USD each. These watches will most likely be the most exclusive limited edition 35th Anniversary watches, and Casio is running a raffle at world.g-shock.com for prospective buyers. The pre-registration period is from 3:00 am, February 1, 2018 to 14:59 pm, March 5, 2018, Coordinated Universal Time, with the raffle to be held in sometime in March 2018 (tentative).
NIGO x K.IBE G-Shock 35th Anniversary DW-5635-9
The base model is the DW-5600, Kikuo Ibe's favorite line of G-Shock watches.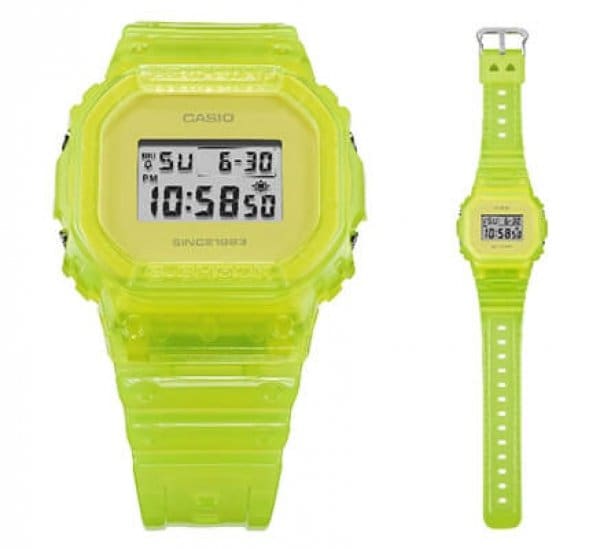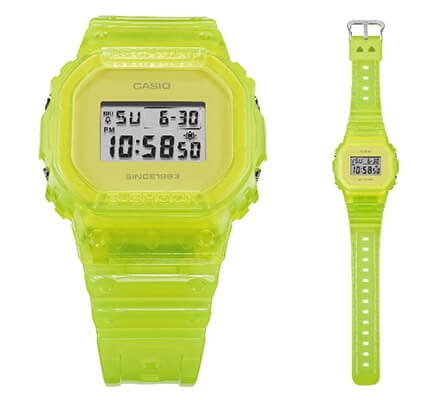 NIGO x K.IBE G-Shock 35th Anniversary DW-6935-4
The base model is the DW-6900, a favorite of NIGO and a popular model for collaborations.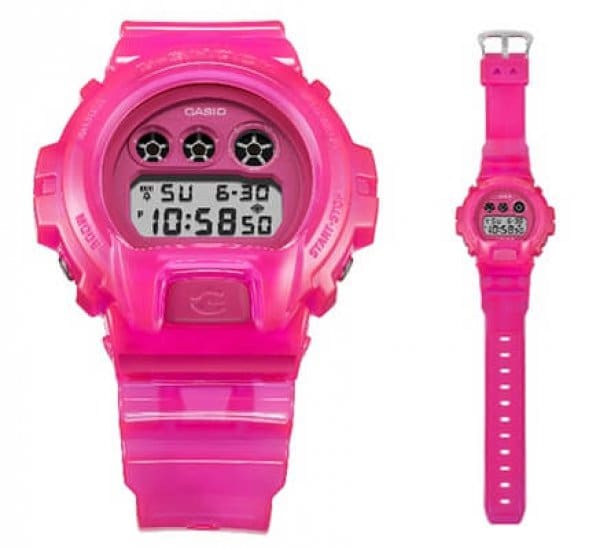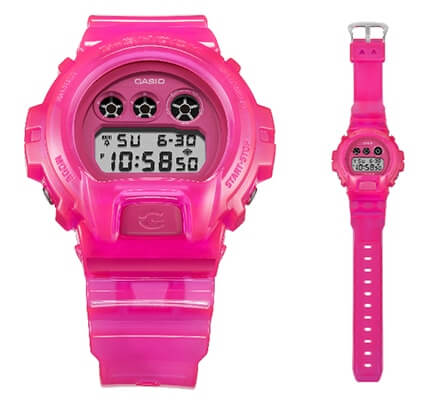 NIGO x K.IBE G-Shock 35th Anniversary Collection Case Back: