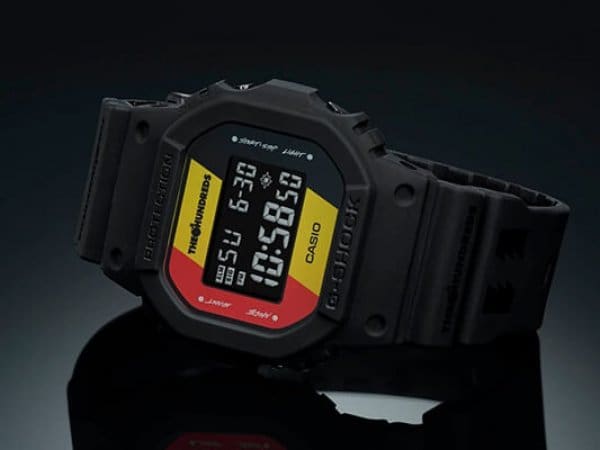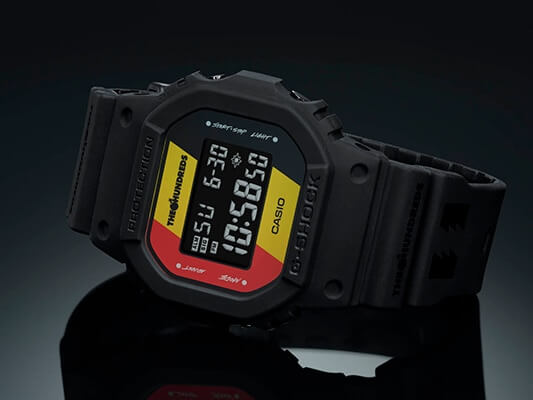 Celebrating its 15th anniversary this year, Los Angeles streetwear and lifestyle brand The Hundreds revealed the new G-Shock DW-5600HDR-1 collaboration watch that will make its debut at Complex Con in Long Beach, California, on November 3-4, 2018.
The customized DW-5600HDR-1 has a stealth matte black case with black IP buttons and a reverse LCD display. The face has a tricolor red-yellow-black design branded with The Hundreds logo. The black bands also have a custom branded design featuring the "Blood, Sweat & Years" tagline. The customized case back is treated with a black IP and a limited box rounds out the package.
In 2011, Complex named The Hundreds the "Number 5 Greatest Streetwear Brand." The Hundreds is both a streetwear fashion brand and an online magazine.
Update: Casio America announced the DW5600HDR-1 for a November 2018 release with a list price of $160 USD. Casio is also releasing the DW-5600HDR-1JR, DW-5600HDR-1, and DW-5600HDR-1ER in Japan, Asia, and Europe, respectively.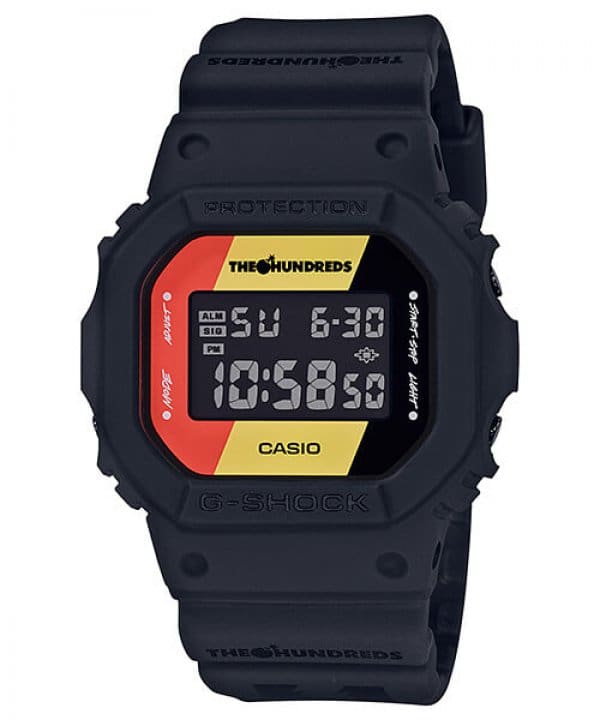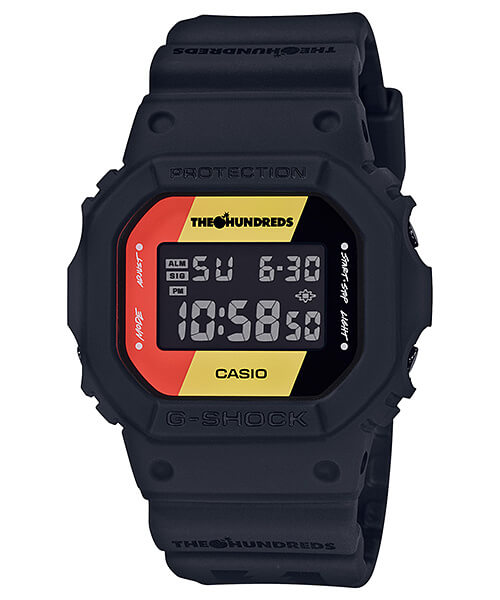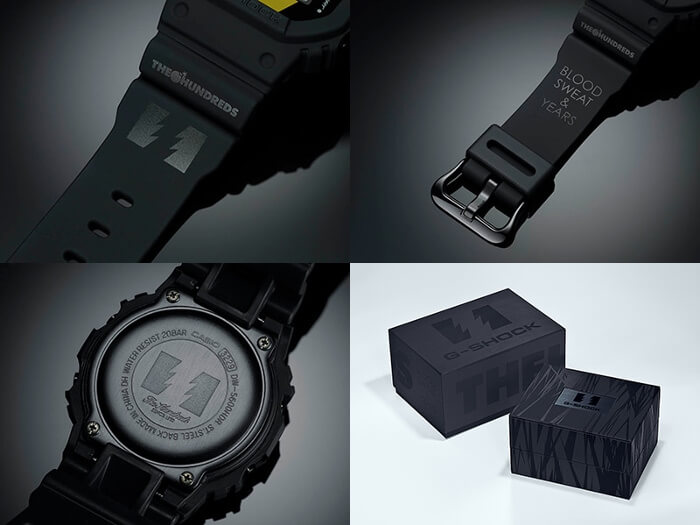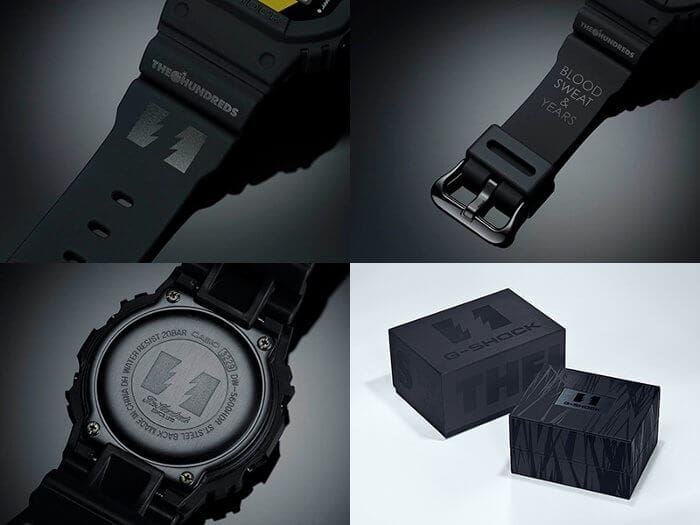 The Hundreds x G-Shock DW-5600HDR-1 Promotional Video: