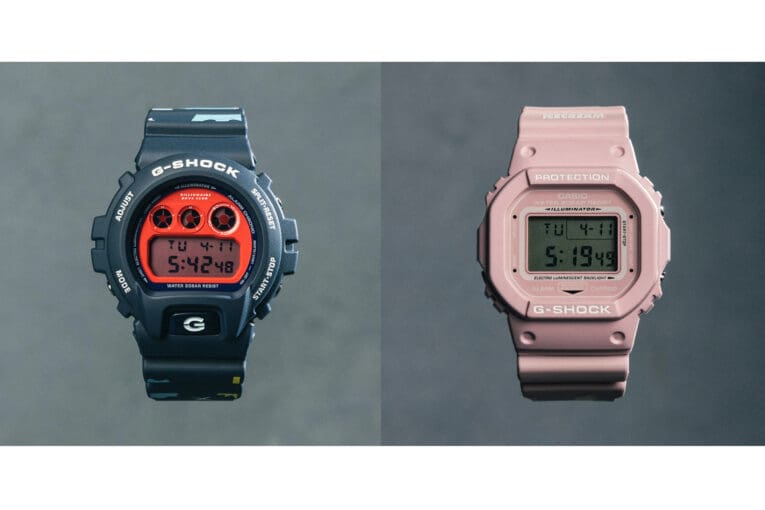 Apparel and lifestyle brand Billionaire Boys Club, founded in 2003 by Pharrell Williams and A Bathing Ape creator Nigo, teased an upcoming G-Shock collaboration on its social media pages for its 20th anniversary. A Facebook post shows a G-Shock DW-6900 and a DW-5600 with the date "6.16.23," implying a launch date on Friday, June 16. The post also lists the Instagram accounts for its U.S., Europe, Japan, and Hong Kong divisions, implying that the watches will be released internationally. The black DW-6900 has a red face with a Billionaire Boys Club logo and a tinted LCD display, and the pink DW-5600 has regular Casio G-Shock branding and appears to be a collaboration with the Icecream clothing line. The watches are pictured without bands, and the bezel on the DW-6900 is missing its upper section. It's not known if this is indicative of anything or if the bands will be revealed later.
For updates, follow Billionaire Boys Club at bbcicecream.com.
Update: More images are available at the Billionaire Boys Club Blog. The pink DW-5600 model features Waffle artwork printed on the resin band and an engraved case back with the Icecream softserve logo. The DW-6900 band has a Starfield imprint and the Helmet logo on the case back. Both watches come in an exclusive case. The blog post states that the watches will be available online and at flagship stores in New York city, Miami, London, Hong Kong, and Taiwan.
A launch event will take place in New York City on June 15 (6:00 p.m.) at the Billionaire Boys Club store at 7 Mercer Street. RSVP is required to attend.
Billionaire Boys Club (BBC) x G-Shock DW-6900: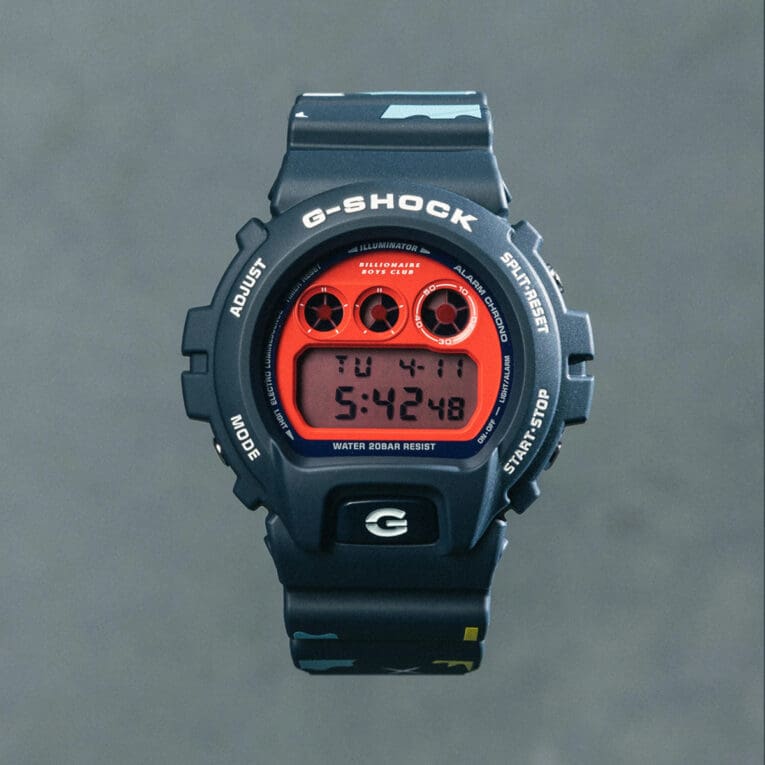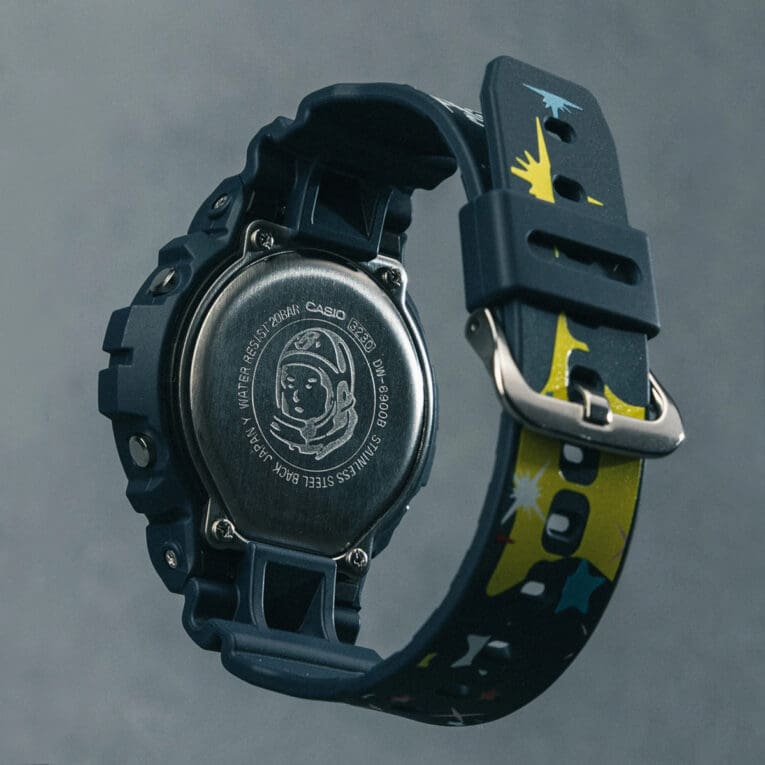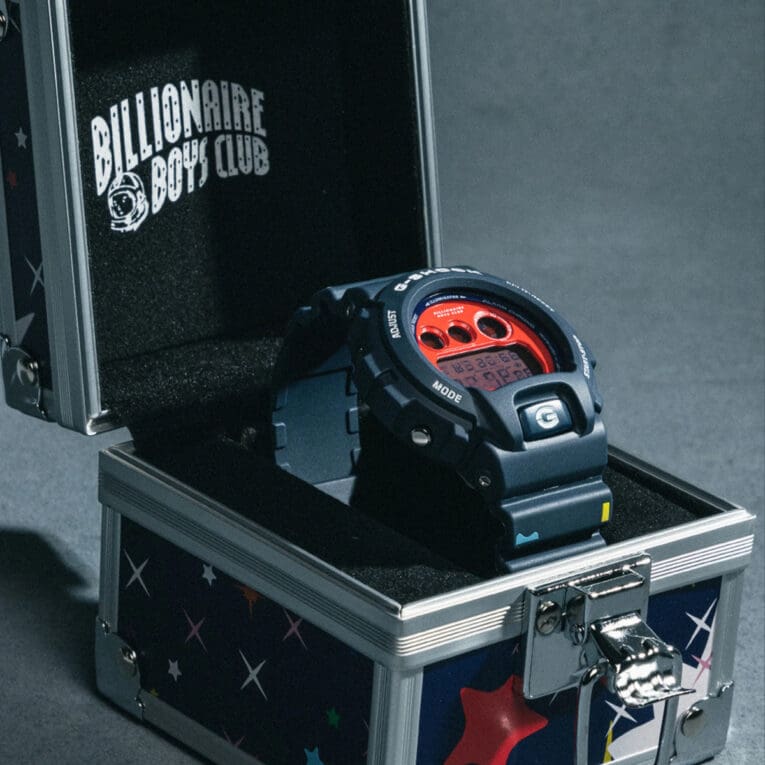 Icecream x G-Shock DW-5600: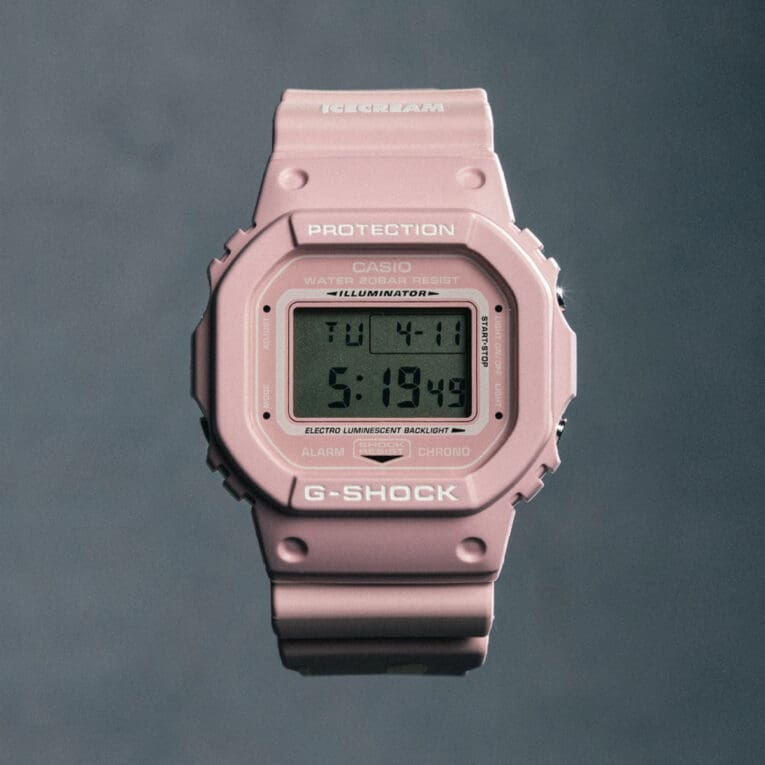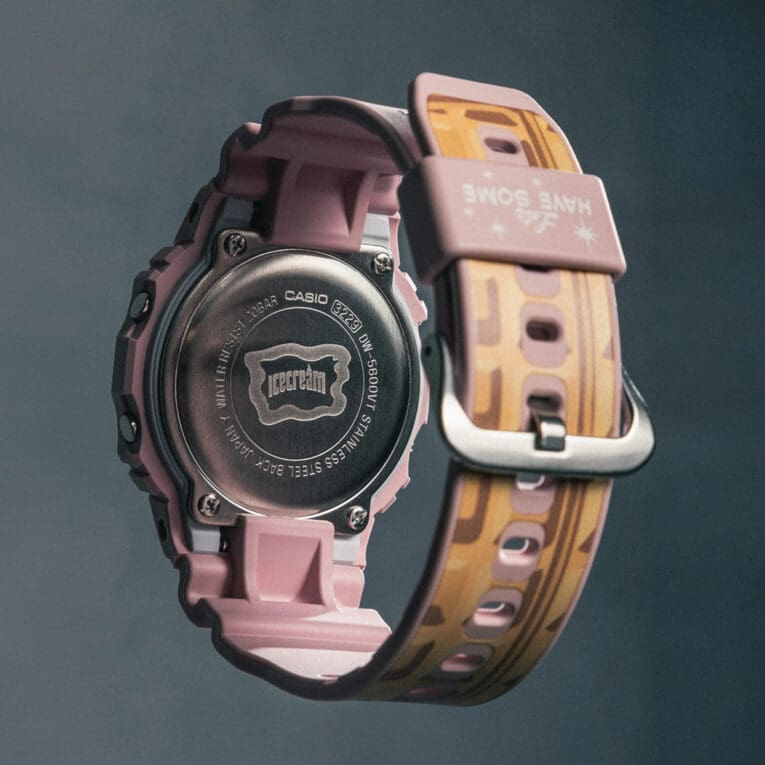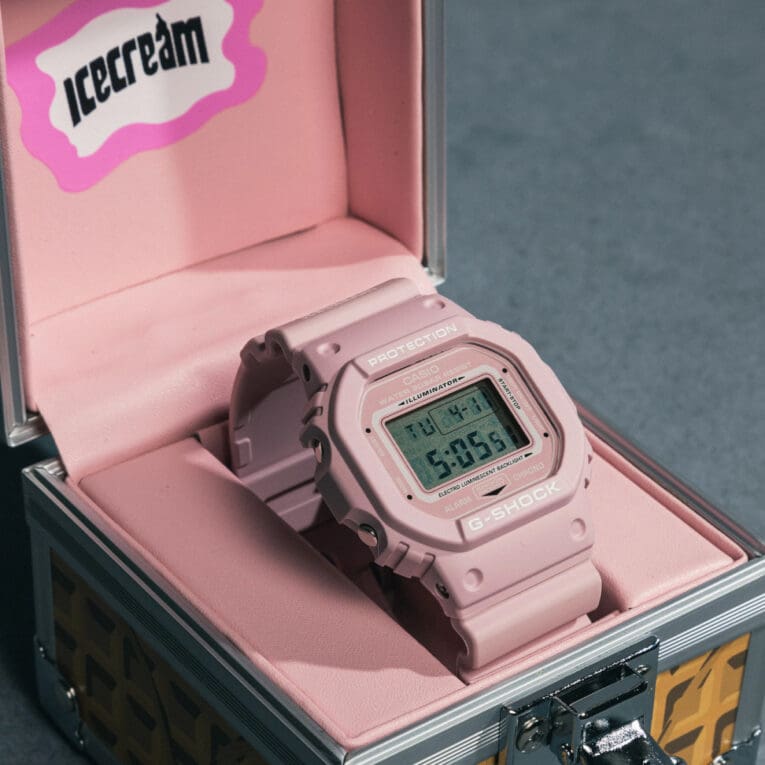 Original Images: