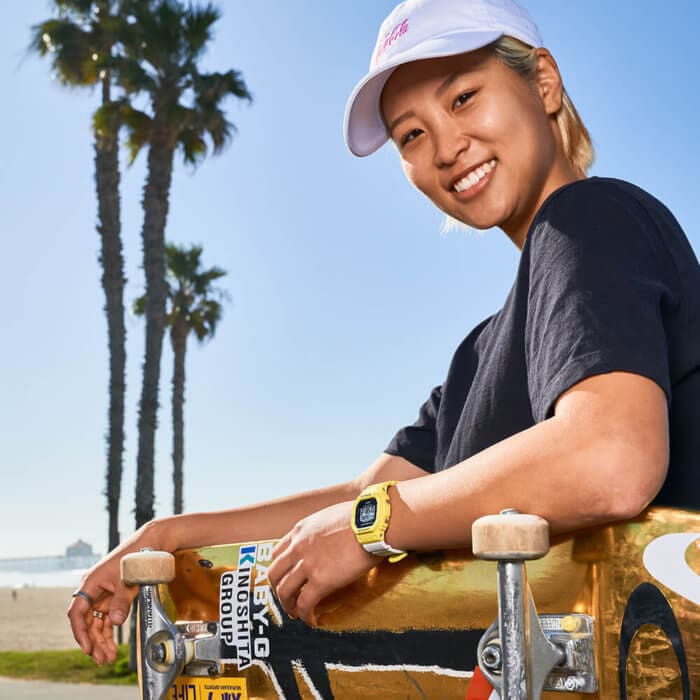 Aori Nishimura will be one to watch when skateboarding makes its debut at the Tokyo 2020 Summer Olympics (postponed to July 2021). The 19-year-old Japanese street skateboarder has a number of notable accomplishments: Japanese Street Skateboarding Champion (2017), the first Japanese female street skater to win an X Games gold medal (2017), winner of five X Games medals including three gold, and winner of the SLS World Championships Women's Super Crown in 2018.
Aori Nishimura is known for her perseverance and ability to perform under pressure. In 2017, she suffered a devastating knee injury that required reconstructive ligament surgery, but she would return to competition just seven months later. Nishimura wears a variety of Casio Baby-G watches when she skates and competes, and some of her other sponsors include Nike SB, Oakley, and Coca-Cola.
Update: Aori Nishimura appears as a playable character in the video game Tony Hawk's Pro Skater 1 + 2.
Baby-G x Aori Nishimura Video:
TIME: Next Generation Leaders Video: