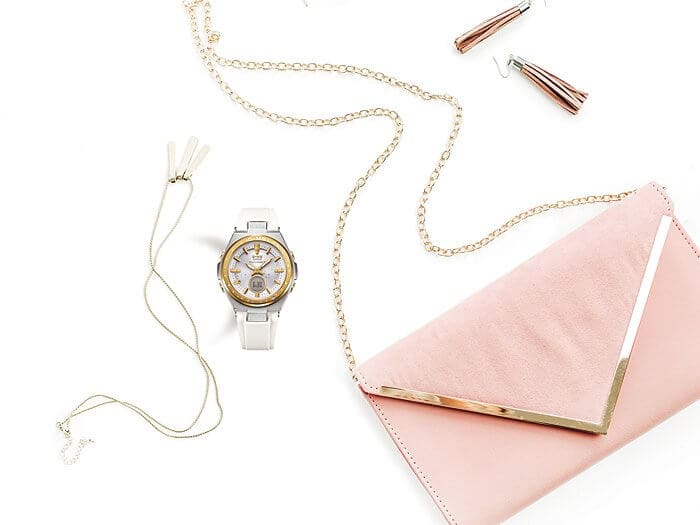 Baby-G's upscale G-MS line is releasing a 25th Anniversary model with the MSG-W225-7AJR, featuring a Swarovski crystal for the first time in a Baby-G watch. This is likely a Japan-only model as it was announced for May 2019 in Japan but was not announced for the rest of Asia.
The MSG-W225-7AJR features a silver stainless steel body with a white resin band a gold IP bezel. A Swarovski crystal is placed on the bezel at the 5 o'clock position. Along with the crystal to represent the 25th star, the bezel has 24 stars printed on it to symbolize the anniversary. The dial also has a unique Milky Way pattern printed on it and the watch has a 25th Anniversary case back.
With the MSG-W200 as its base model, this watch has Tough Solar power and Multi-Band 6 auto radio timekeeping. It is fully shock-resistant and water-resistant to 100 meters.
The MSG-W225-7AJR has a list price of 33,000 JPY.