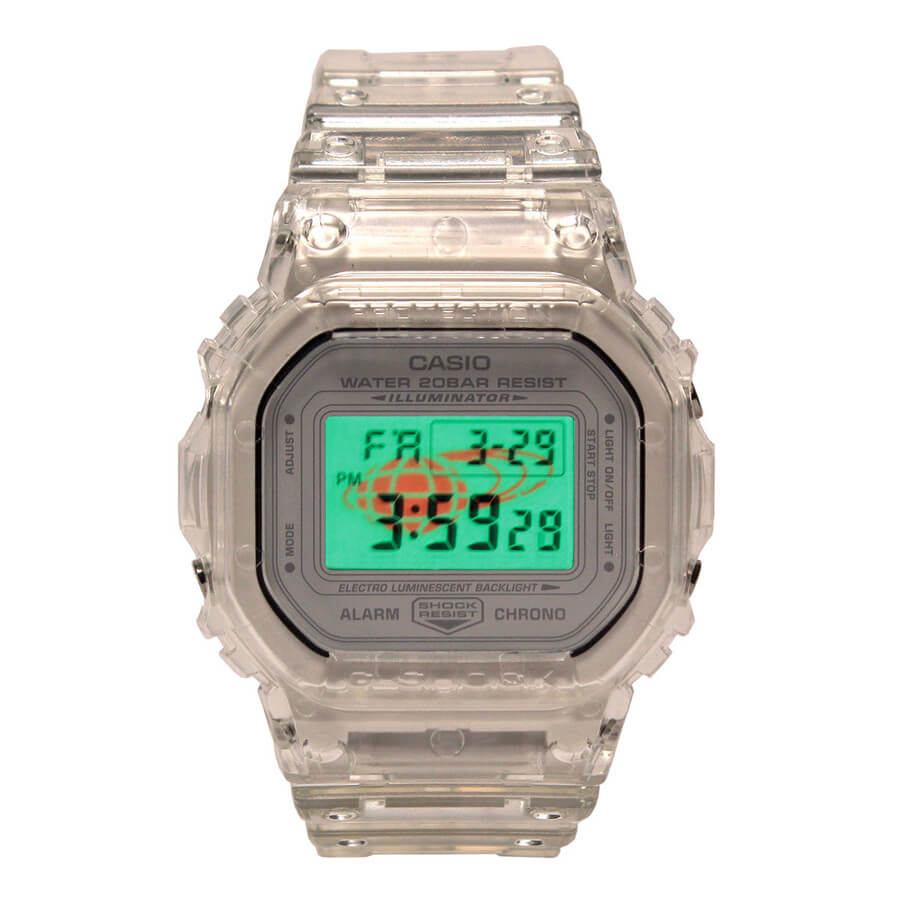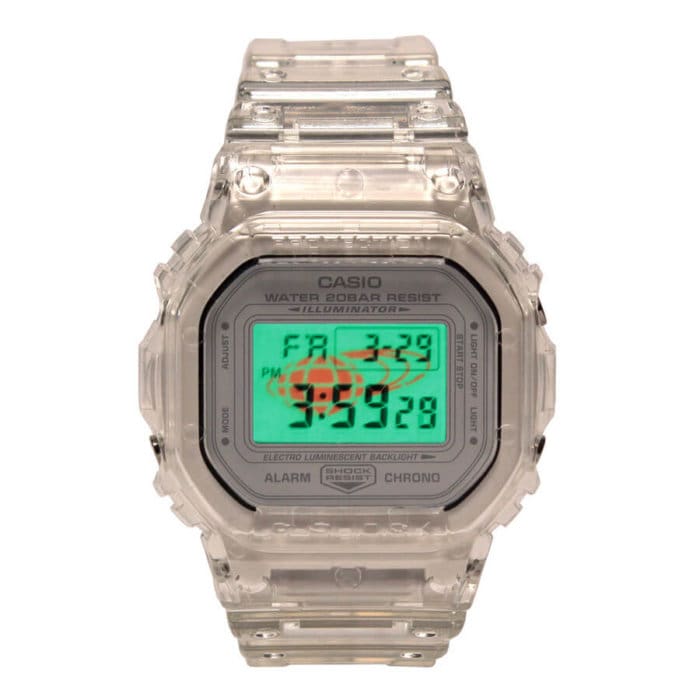 Japanese clothing brand and retailer Beams is partnering with Casio again to release two collaboration watches: a G-Shock DW-5600 and a G-Shock Mini GMN-550 with skeleton-style semi-transparent cases.
(These watches should not be confused with the DW-5600SK and GW-6900SK models that were recently reported by Hypebeast and Freshness Mag as a Beams collaboration but were actually just normal G-Shock releases being sold at the Beams online store.)
The Beams x G-Shock DW-5600 features a clear, jelly-like bezel and band and a white face with silver lettering. The beams logo appears when the EL backlight is activated.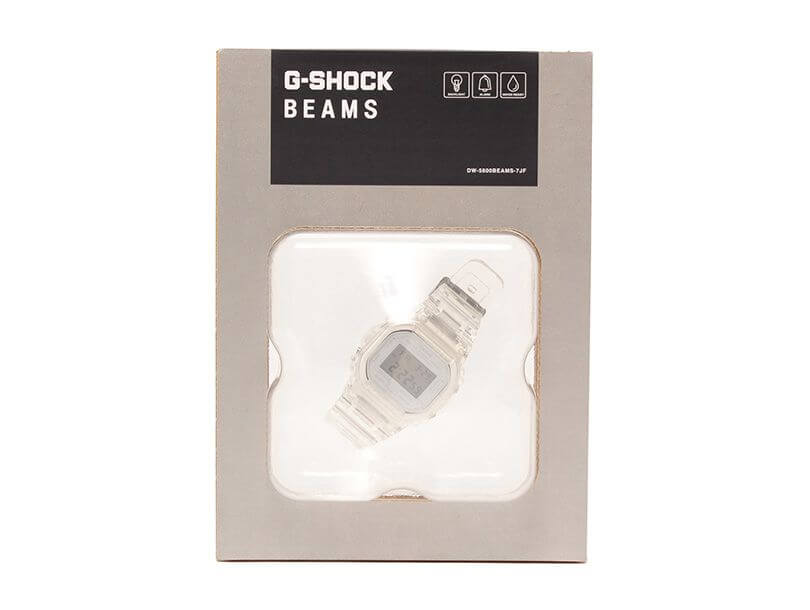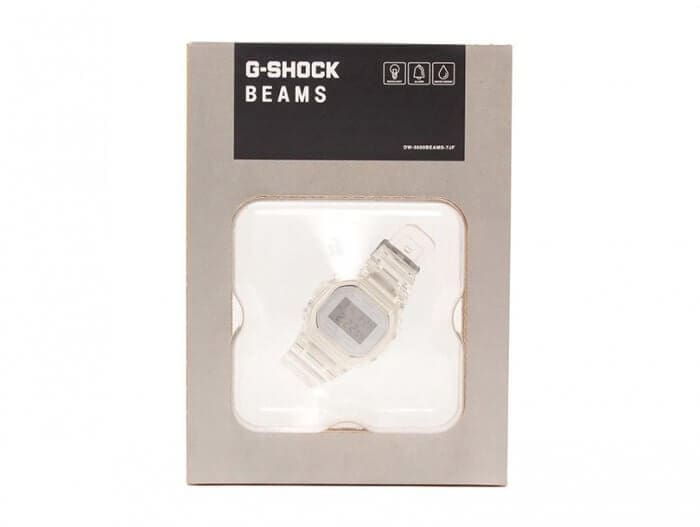 The Beams Boy x G-Shock Mini GMN-550 appears to have more of a frosted, translucent finish than the ice-like style of the DW-5600. We don't even know when the last time a new G-Shock Mini GMN-550 was released so this collaboration is quite unusual. (Watch channel The Urban Gentry recently published a video about the GMN-550 which also includes a lot of information about the history of G-Shock.) THE GMN-550 is a smaller version of the DW-5500 and is suitable for women, boys, and people with smaller wrists. It is fully shock-resistant but unlike other current G-Shock models is water-resistant to 100 meters instead of 200. Despite what it sounds like, Beams Boy is a women's line of clothing inspired by classic menswear.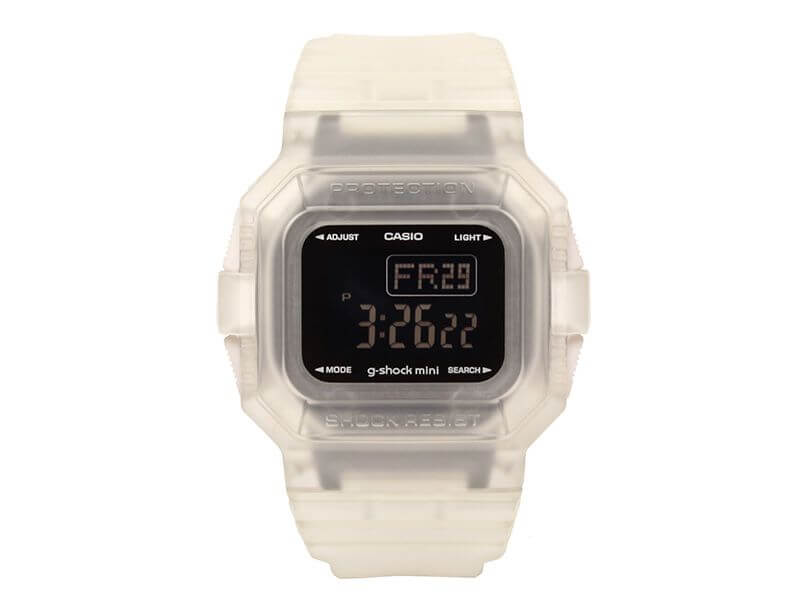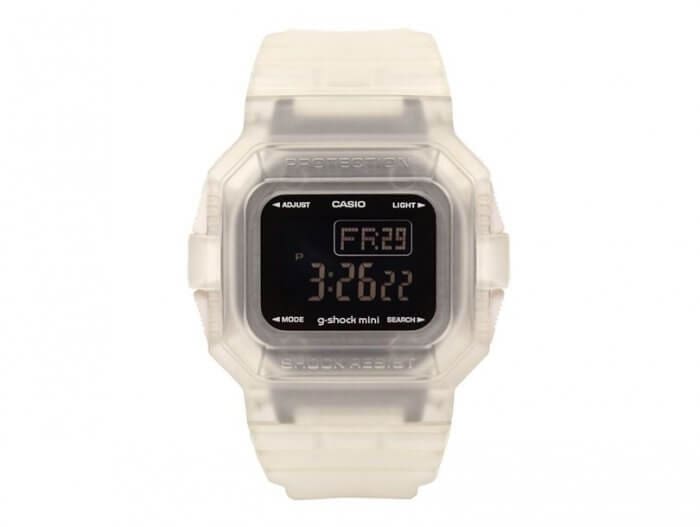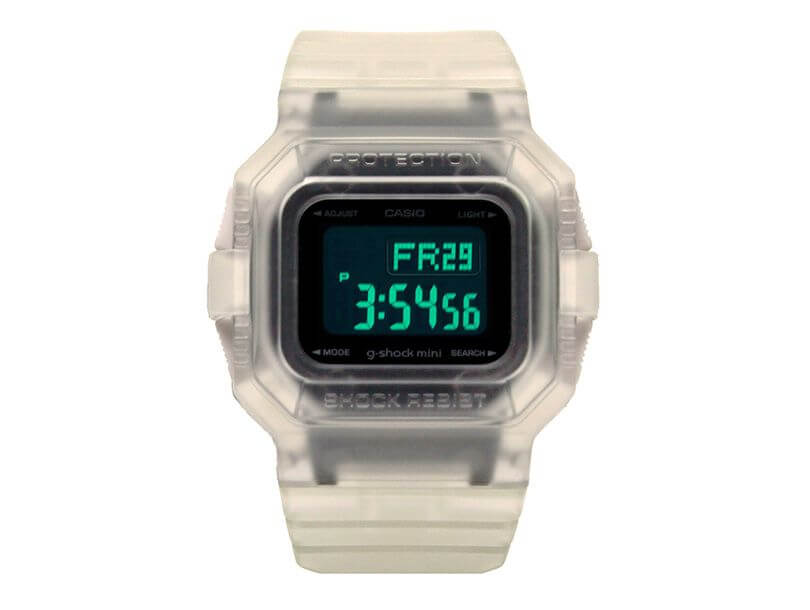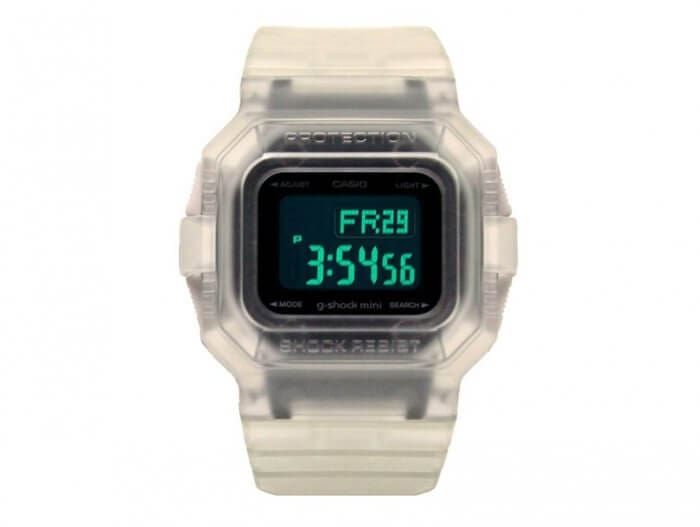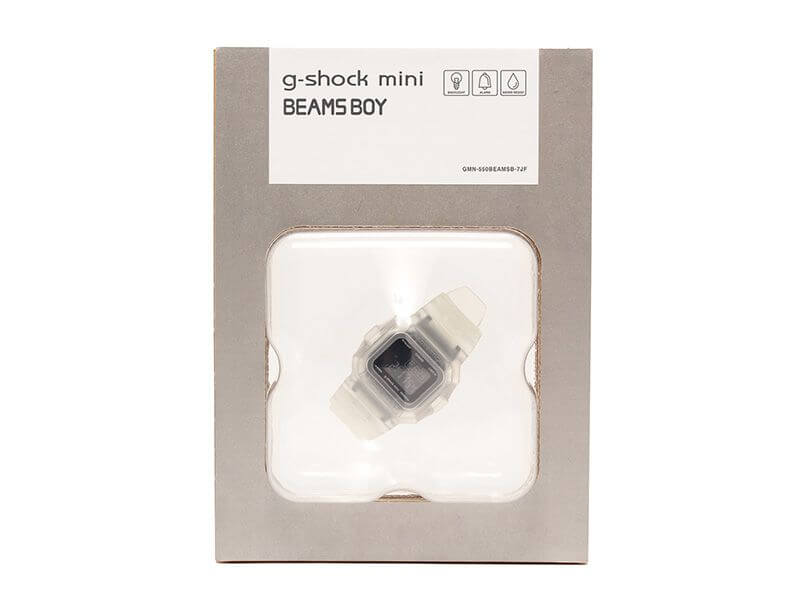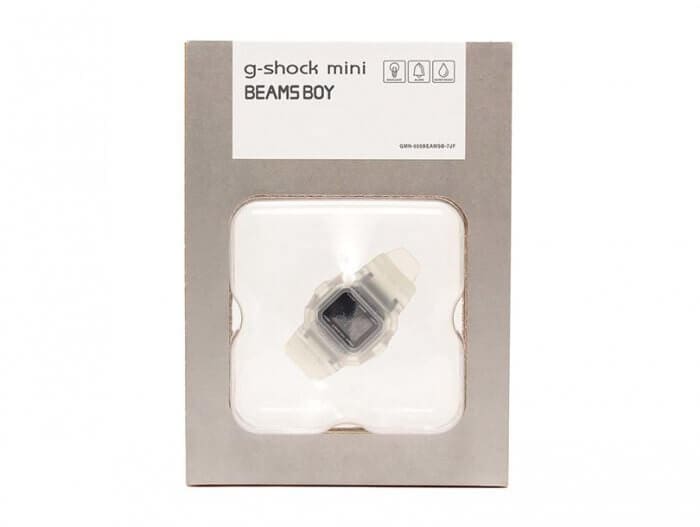 The G-SHOCK x BEAMS Bespoke Skeleton "DW-5600" (retail price 15,000 JPY) and G-SHOCK mini x BEAMS BOY Bespoke Skeleton "GMN-550" (retail price 9,200 JPY) will be available for reservations at www.beams.co.jp starting 24 May 2019.
Source: gqjapan.jp