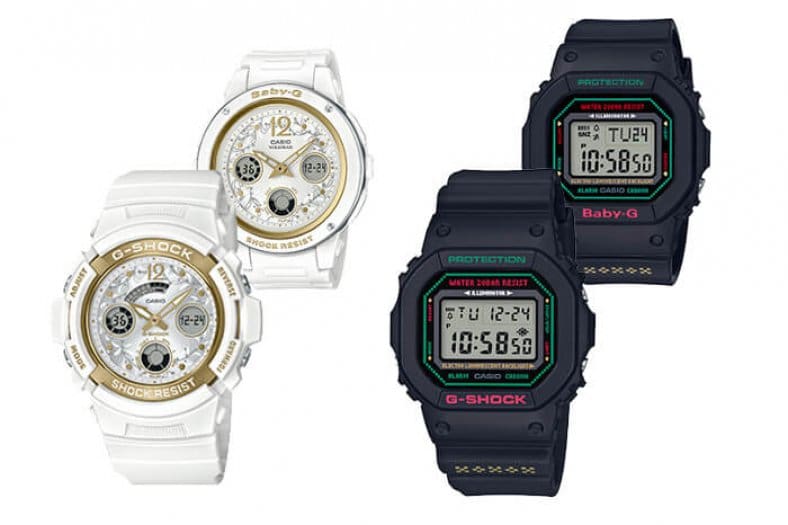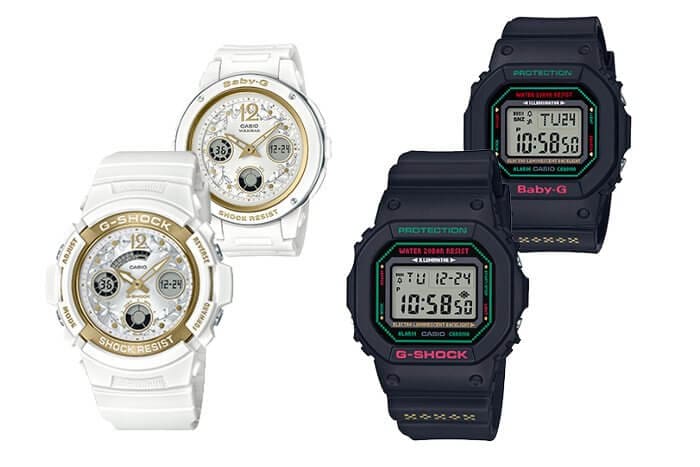 G-Shock China has given us a glimpse of the G Presents Lover's Collection box sets for 2019. The LOV-19A-7A and LOV-19B-1 sets are October 2019 releases in China and are expected in November for Japan and other Asian countries. These limited his-and-hers pairs feature Christmas holiday themes for 2019.
The sets will be available on November 22 in Japan. The LOV-19A-7AJR set has a list price of 30,500 JPY. The LOV-19B-1JR set has a list price of 23,500 JPY.
G Presents Lovers Collection 2019 LOV-19A-7A
The LOV-19A-7A box set includes an analog-digital pair: a G-Shock AW-591 and Baby-G BGA-150 in white and gold accents, with a mistletoe pattern on the dial. The watches have custom case backs with an angel and demon theme and come in a custom white heart-shaped box.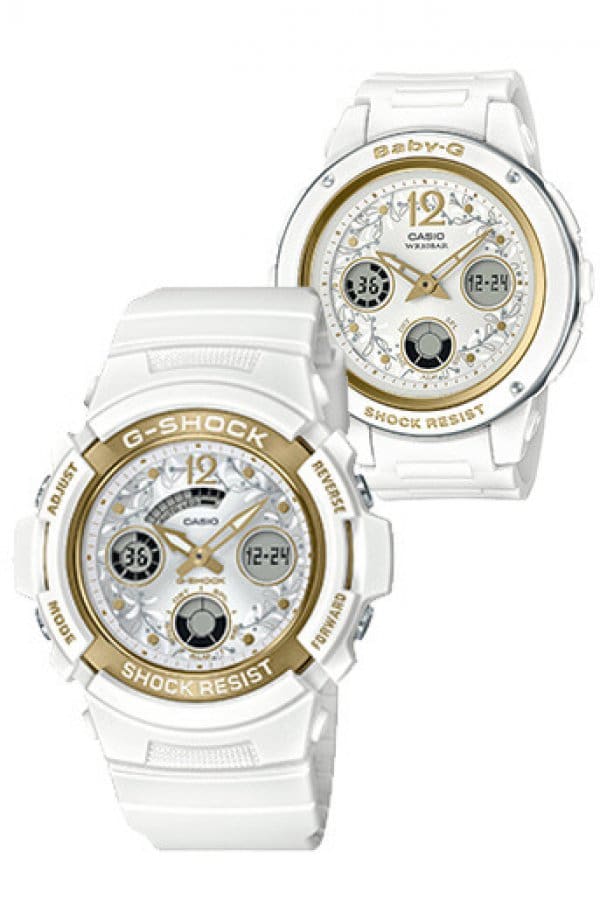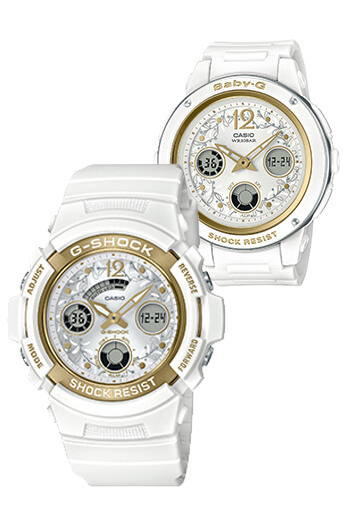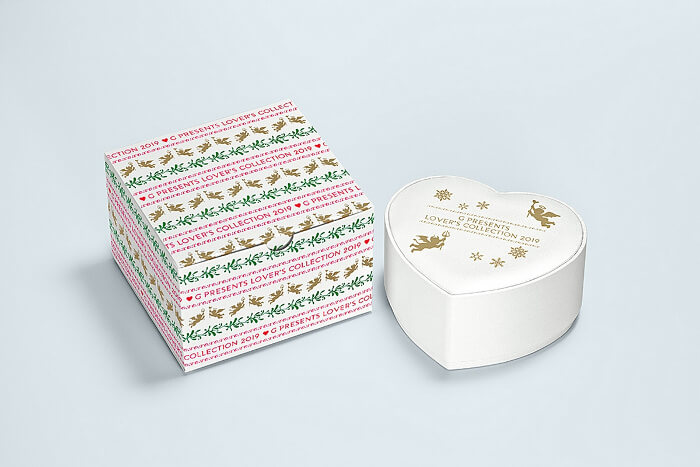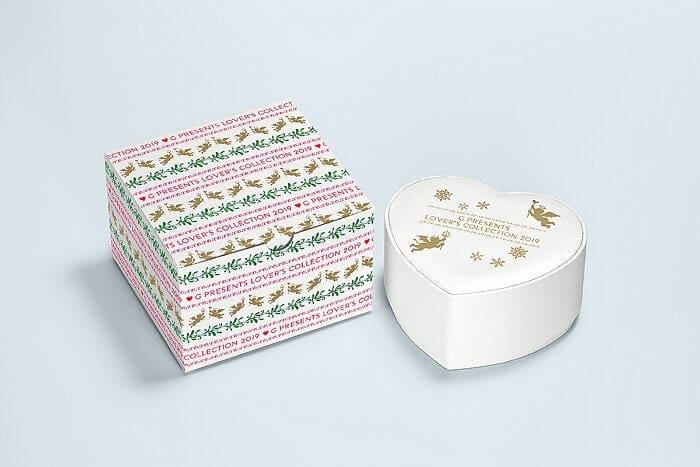 G Presents Lovers Collection 2019 LOV-19B-1
The LOV-19B-1 box set includes a classic digital pair: a G-Shock DW-5600 and Baby-G BGD-560 in a green and red theme. This pair was designed by the retro game-inspired brand TOKYO PiXEL, with an 8-bit style that includes the green border around the display and all the text on the face, except for the Casio logo. The lower band also has an 8-bit rendition of "XOXO" representing "hugs and kisses." The watches also have custom engraved case backs and custom EL backlights, with a demon graphic on the G-Shock and an angel graphic on the Baby-G. The watches come in a black heart-shaped box designed in the pixel style.