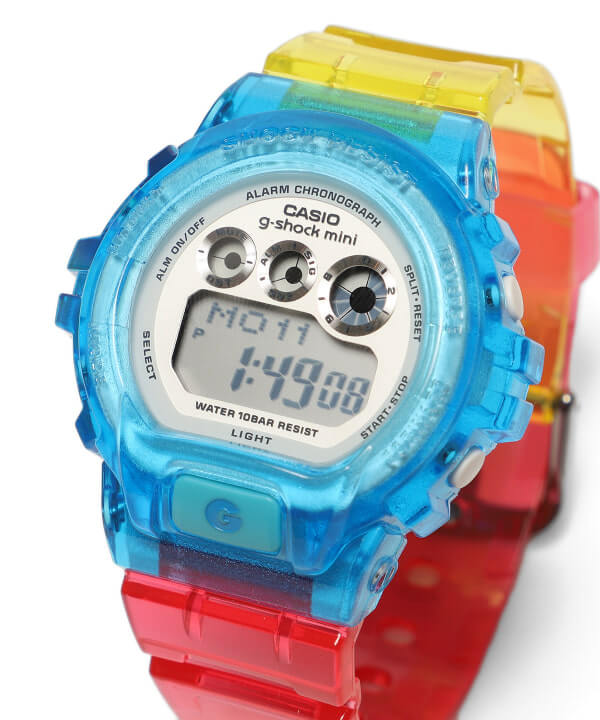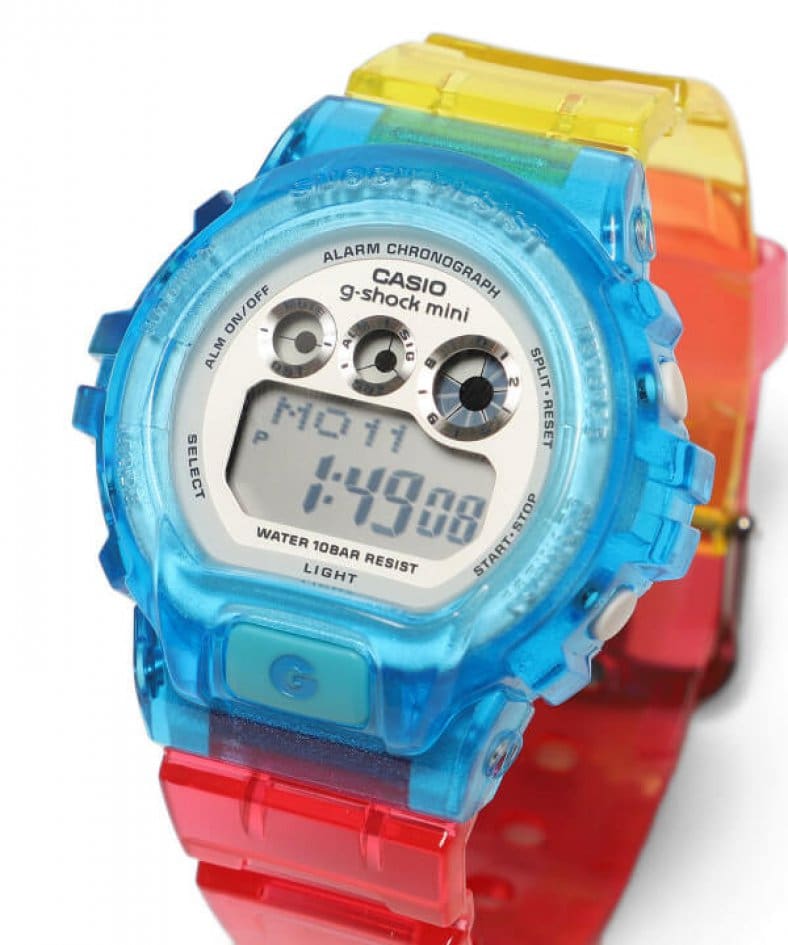 Japanese women's fashion label Beams Boy dropped a surprising G-Shock Mini collaboration in 2019, and it's done the same for 2020 with the release of a limited edition G-Shock Mini GMN-691.
The watch has a "crazy color" clear skeleton style with a blue bezel and red and yellow bands, all translucent, along with a white inner case. When the bands overlap at their ends, the result is orange to represent the color of the Beams logo. A Beams Boy logo appears engraved on the case back.
The GMN-691 is a mini version of the DW-6900 with 100-meter water-resistance. This is an unusual release, as the G-Shock Mini line is an older one, and there are currently no other G-Shock Mini watches in the active G-Shock lineup. (The G-Shock S Series is the line for smaller G-Shock watches now.)
The watch went on sale in Japan at www.beams.co.jp for 12,100 JPY tax included on May 20, 2020, but it quickly sold out.