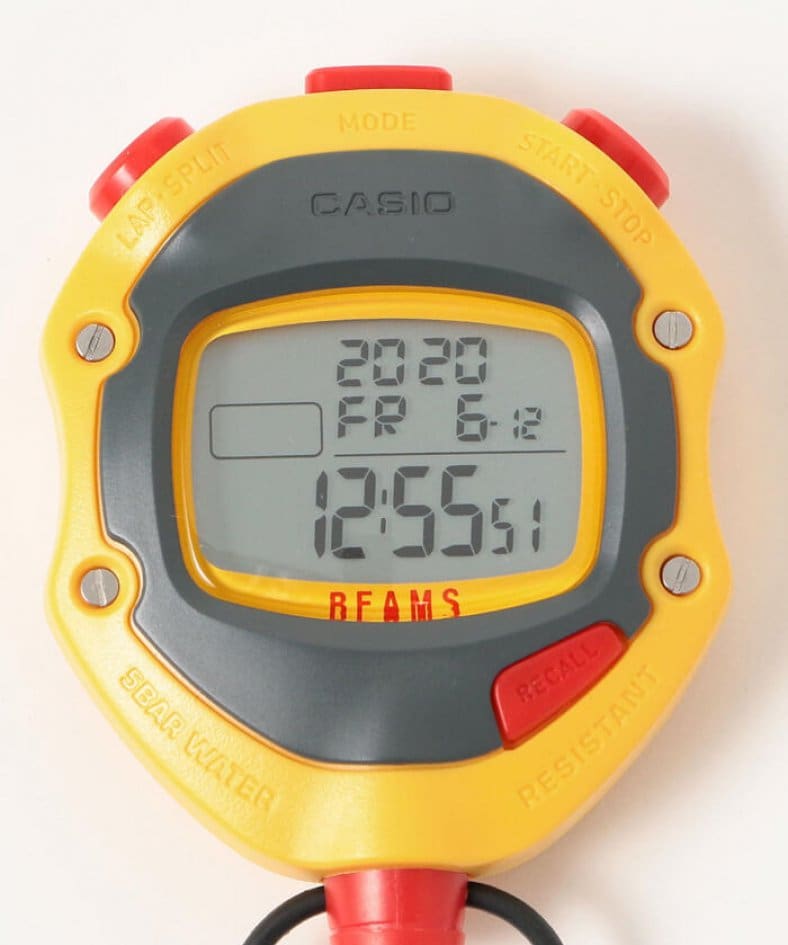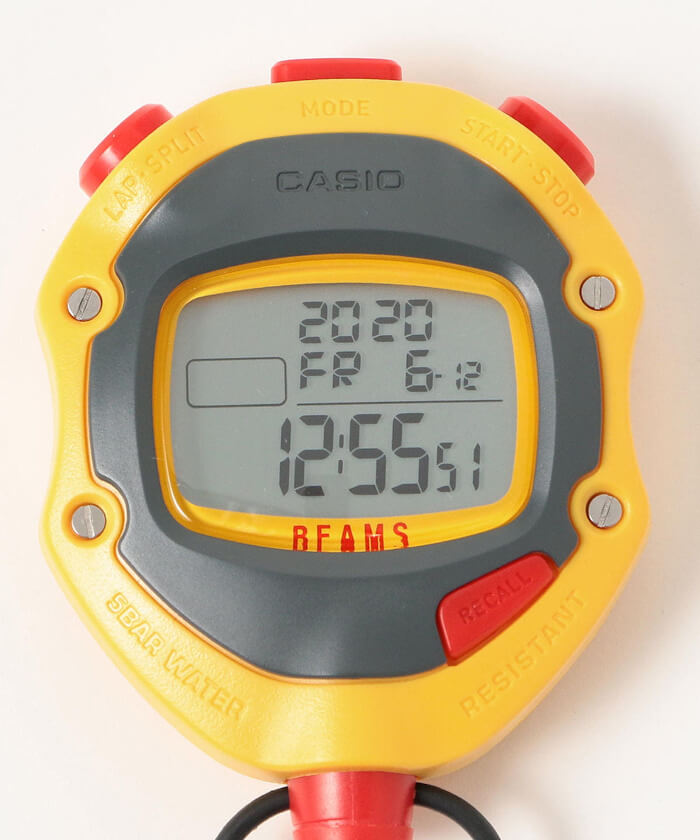 The latest Beams collaboration with Casio is an HS-70W-1JH stopwatch that pays tribute to the G-Shock DW-001J-9 by featuring the same color scheme as that model.
The DW-001J-9 was released in 1994 and came to be known as the "Jason" because of the mask-like sensor cover on the lower part of the case. The DW-001J was notable for being a "Thermo Data" model with a thermometer sensor and sunrise/sunset times. In 2010, the case style was revived with the G-001 series, without the thermometer and sunsrise/sunset times, but with an increased battery life of approximately 7 years. The most recent G-001 model is the basic black G-001BB-1 from 2018.
The Beams x Casio Stopwatch is available in Japan for 4,950 JPY at Beams.co.jp, with delivery in late June 2020.