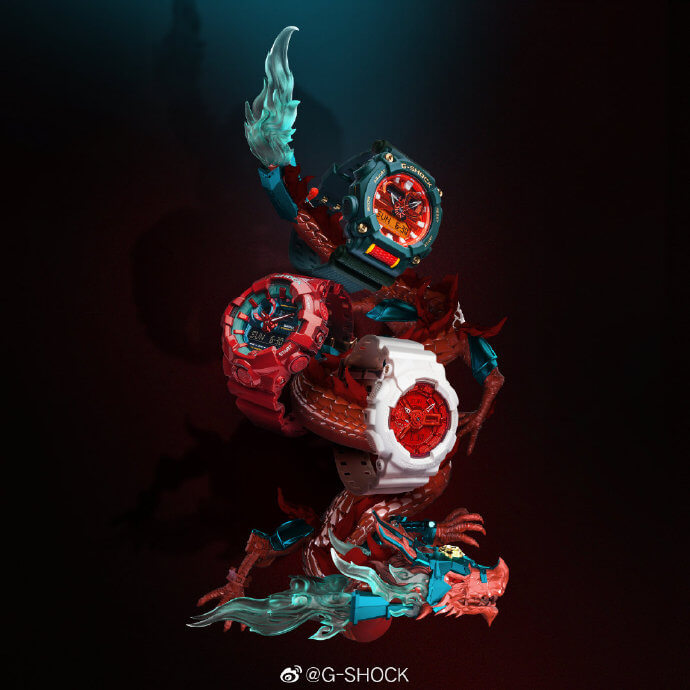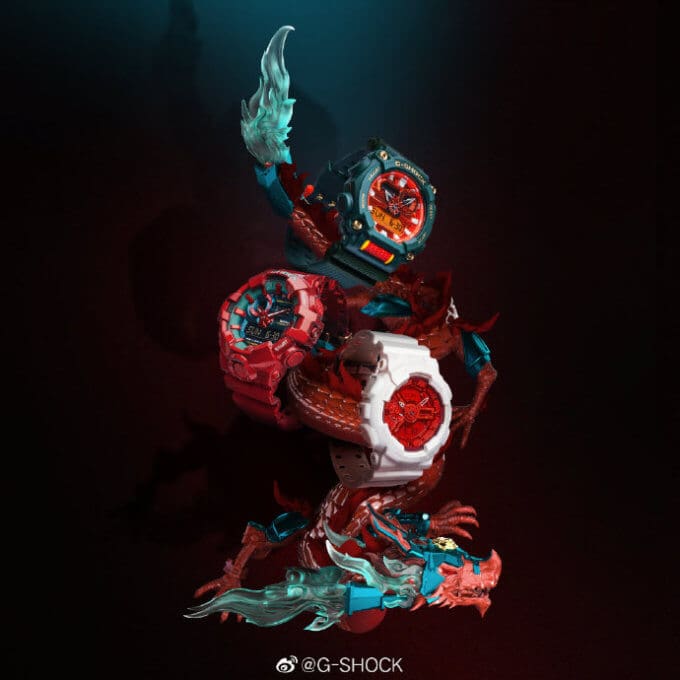 G-Shock China revealed the GA-110DBR-7APFL on a social media campaign featuring singer Liu Yuxin, the first female ambassador for G-Shock. This dragon-inspired model features an all-white bezel with a full red dial. A promo video for the watch is available below.
Also expected in this China Dragon series is a new GA-700 model with a red bezel and band and turquoise dial. It's not yet known if the series will be released outside of China.
Updates:
G-Shock China also announced the GA-900DBR-3APFL with a poster and video featuring singer/actor and G-Shock spokesperson Wang Yibo. This model has a green bezel and band with yellow accents and a red dial. Tmall has more information and photos for the GA-700DBR-4APFL.
The GA-700DBR-4APFL has a gold IP stainless steel band keeper.
Each watch comes in an exclusive spherical case surrounded by a dragon in matching colors.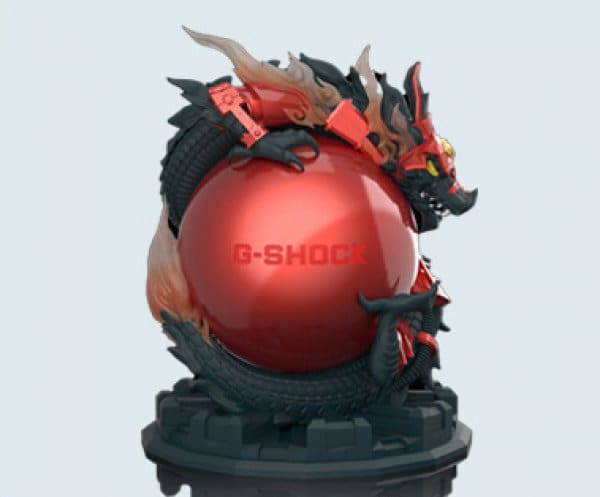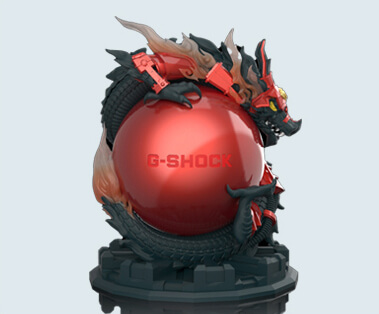 G-Shock GA-110DBR-7APFL: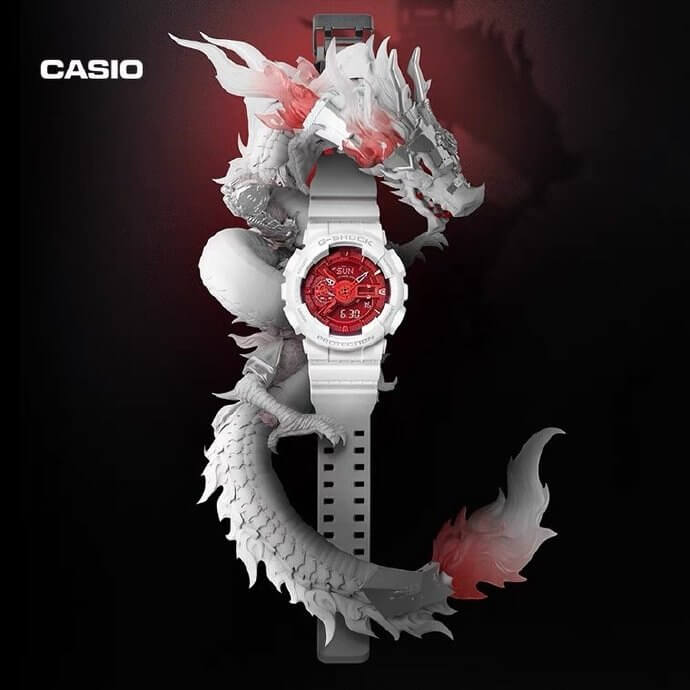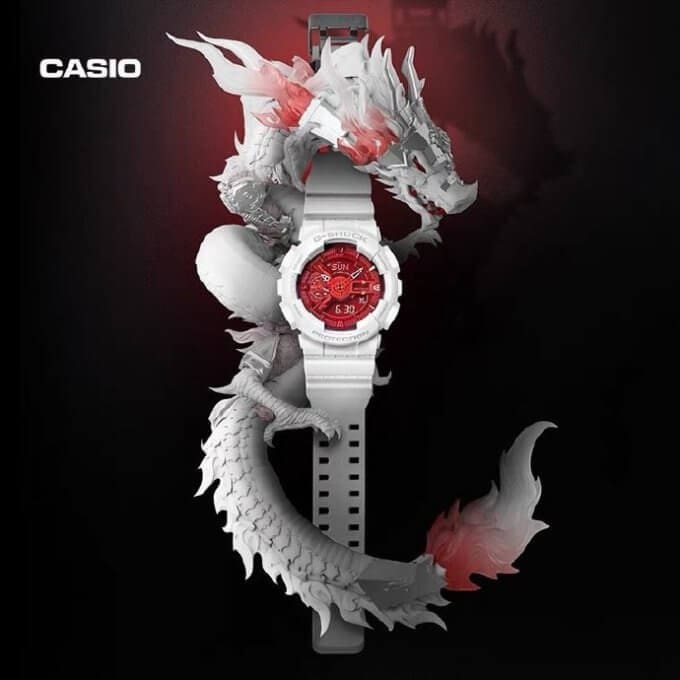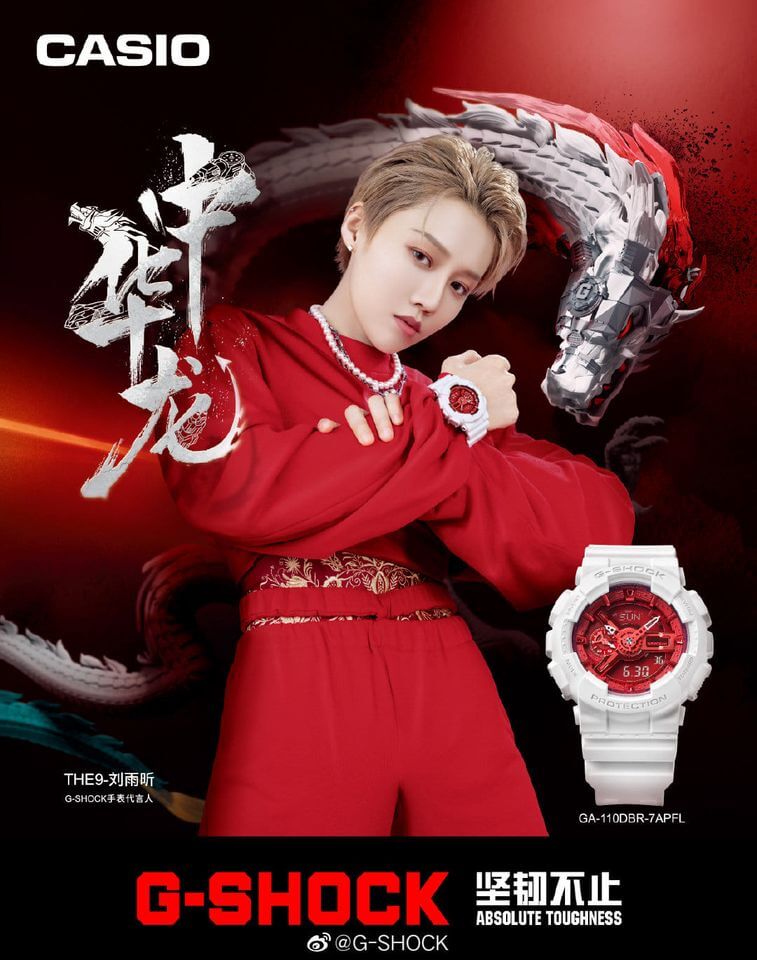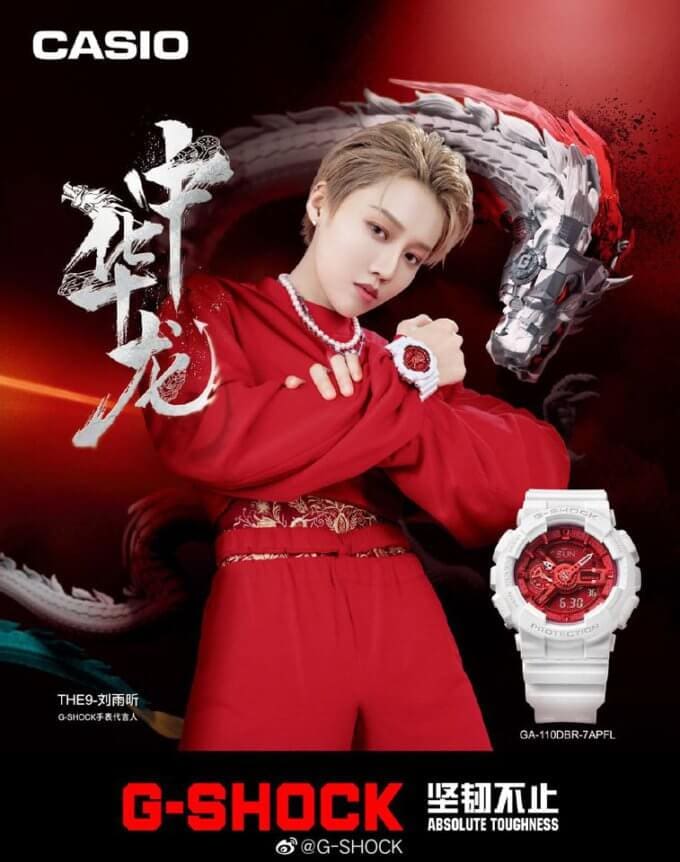 G-Shock GA-700DBR-4APFL: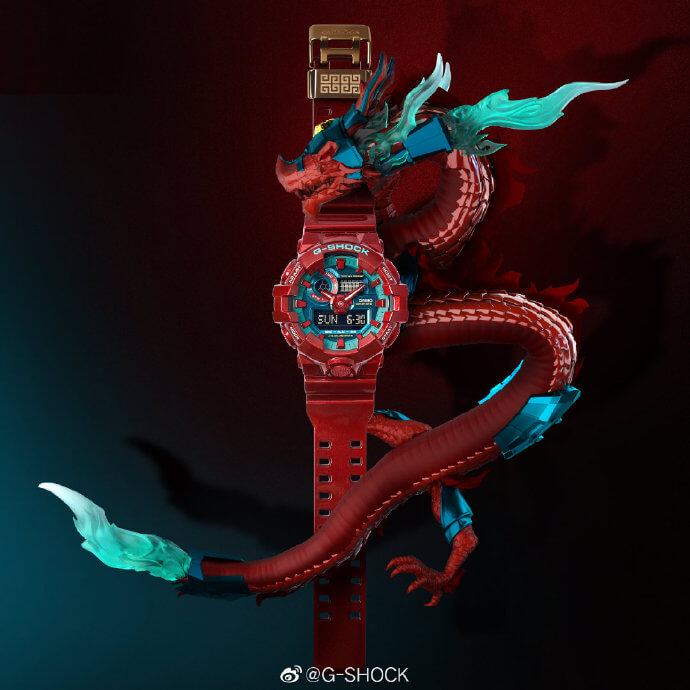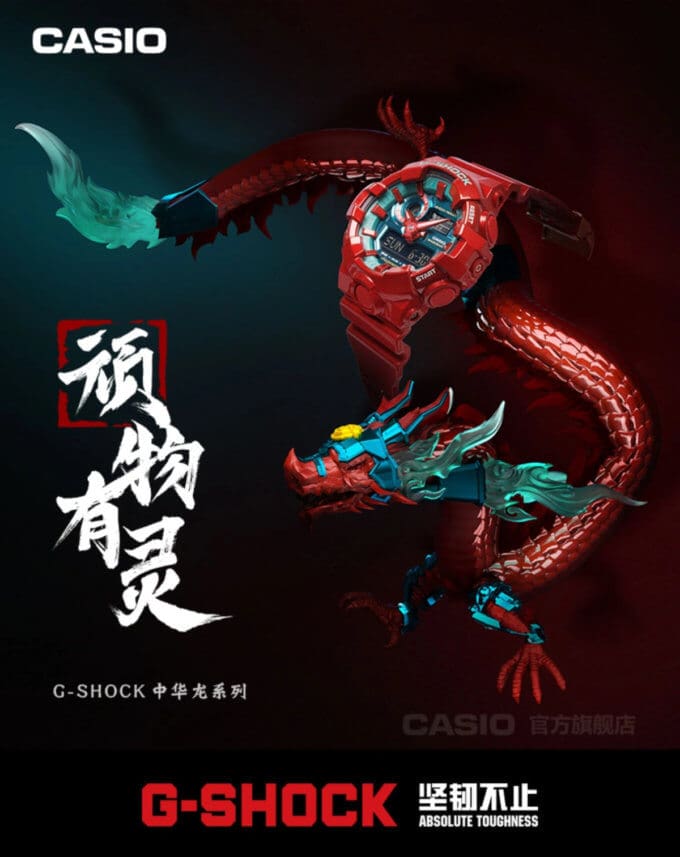 G-Shock GA-900DBR-3APFL: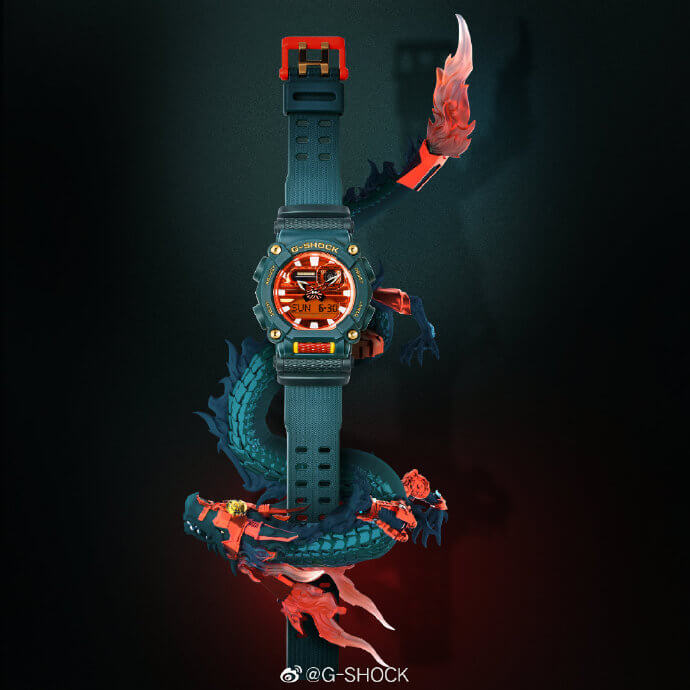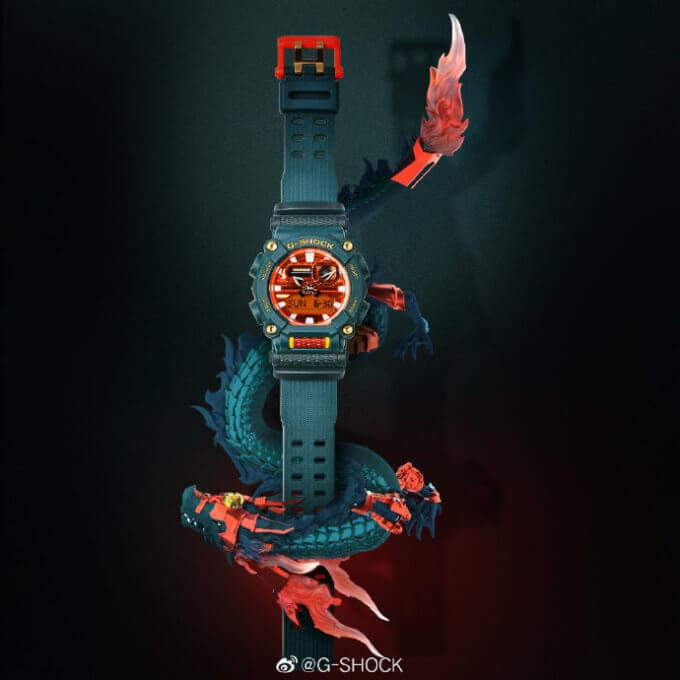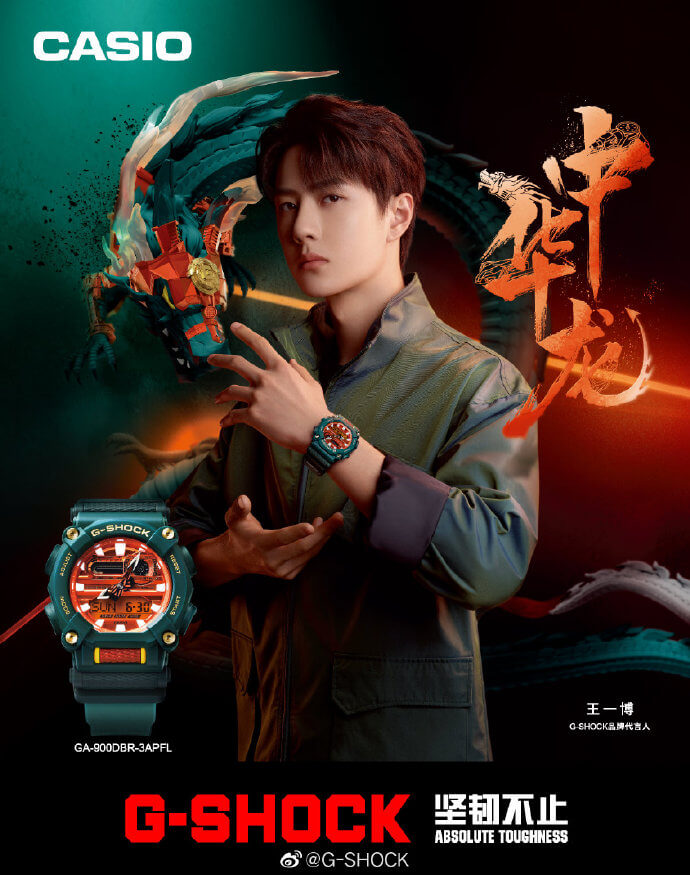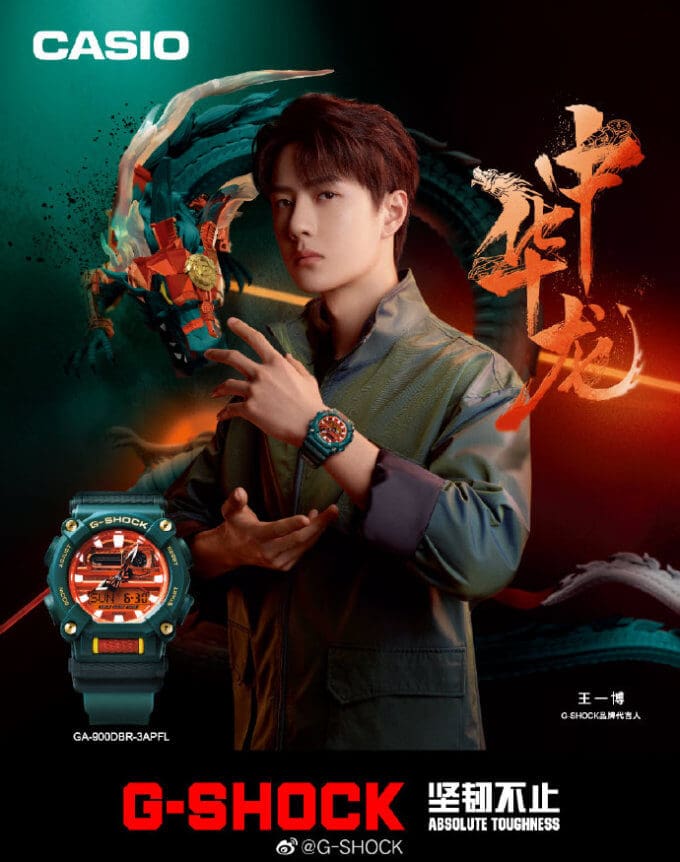 Yuxin Weibo 💙

"Even if you are in the crowd, even if you are the same, you will always stick to the uniqueness. Face your original aspiration, never give up, accumulate everything, gshockgirls is full of firepower,Casio is on the pre-sale, join me and @/G-SHOCK on the pic.twitter.com/OPF7GjFliw

— 昕心相印 雨伞同行💙| 04.20.EPSILON🌧 (@liuyuxinmybaby) April 20, 2021