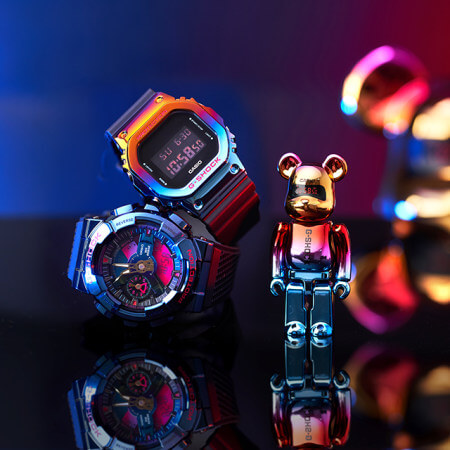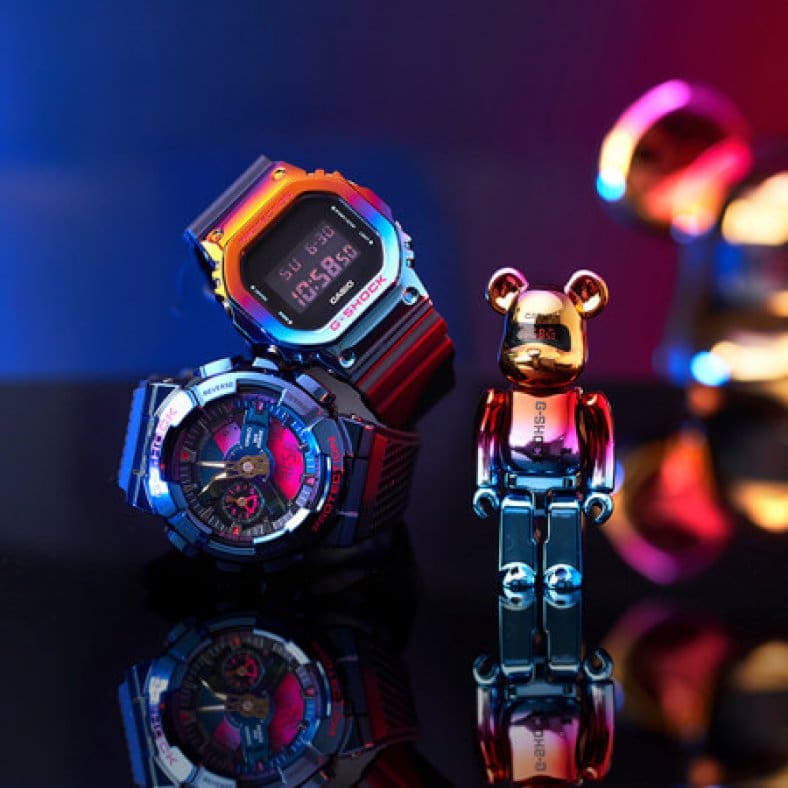 G-Shock China unveiled the exclusive Shanghai Night series. The series is a collaboration with BE@RBRICK and includes the G-Shock GM-110SN-2A and GM-5600SN-1. Each watch comes in a special case that resembles a shipping container, and each package is a "blind box" that includes a random color BE@RBRICK joint doll figure. (It's not clear to us if both a small and a large figure are included, with maybe the small one being the random one. The photos below also show a large figure, and the size of the case suggests that a large figure is included.)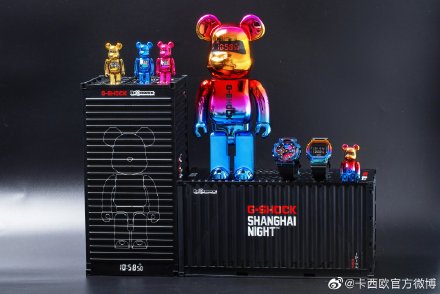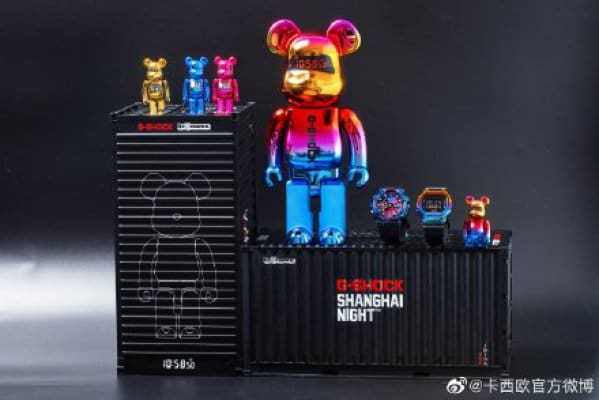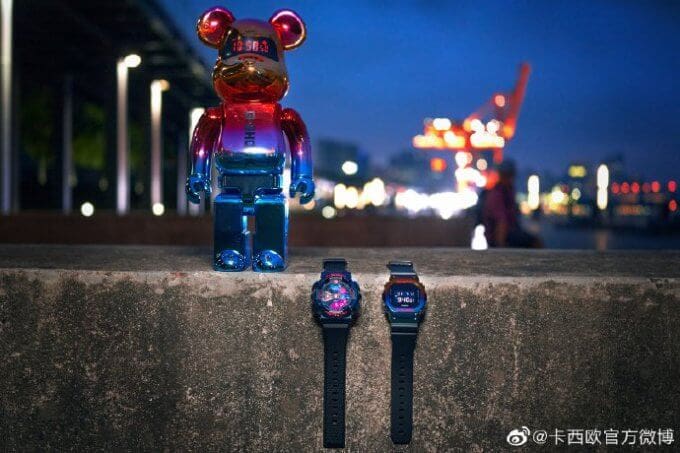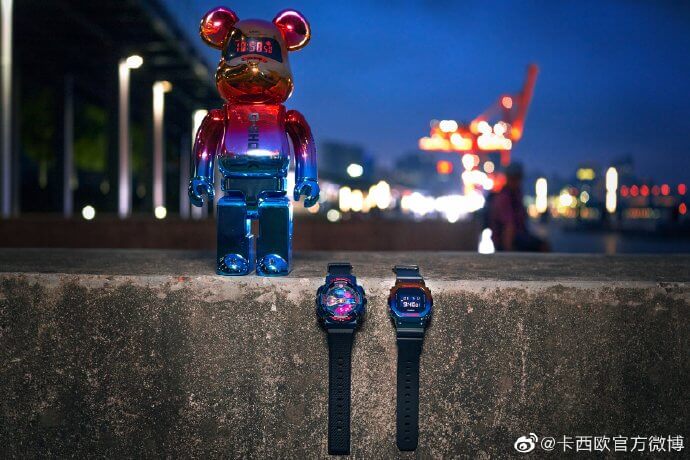 The GM-110SN-2A has a blue IP stainless steel bezel and red accents. The GM-5600SN-1 has a rainbow IP stainless steel bezel with gradations of red, gold, and blue. Each watch has a black resin band and an inverted LCD display. The GM-110SN-2APFS and GM-5600SN-1PFS are sold separately with a price of 1,890 yuan each.
Update: The G-Shock GM5600SN-1 ($260, watch only) was also released in the U.S. The GM-110SN-2A and GM-5600SN-1 (watches only) are also being released throughout Asia in July.