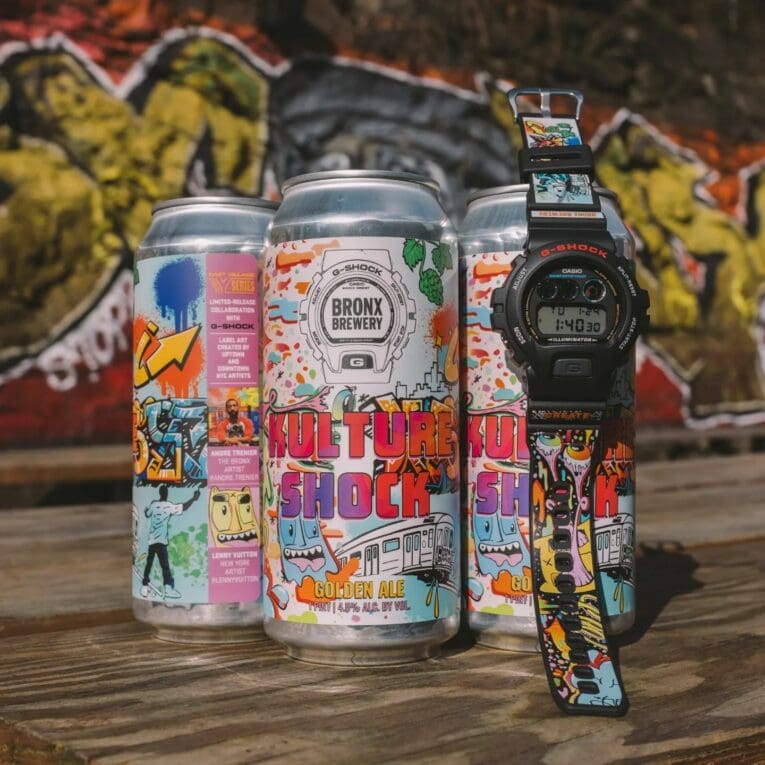 The G-Shock Soho Store in New York City teased an upcoming collaboration with Bronx Brewery. According to an Instagram post, a special beer and watch release will take place on Friday, February 3 (5:00 p.m.), at the Bronx Brewery East Village location. Based on the video, the watch is expected to be a DW-6900 with a "Kulture Shock" theme. More information will be released later on Instagram @gshocksohonyc.
The Bronx Brewery East Village location is at 64 2nd Avenue. The space serves as a hub for limited-release brewing, live art and music, and the first U.S. branch for Swedish burger outfit Bastard Burgers.
Update: The watch is a G-Shock DW-6900 limited to 50 units and designed in collaboration with artists Lenny Vuitton and Andre Trenier.