Casio's My G-Shock watch customization service in Japan has added some new parts that are likely to be well-received by fans. The most unexpected addition is the option for a custom EL backlight featuring the letter (A-Z) of your choice. One letter is available on the backlight (for positive display models) for an additional 1,100 yen. This adds an additional level of personalization and would be great for gifts.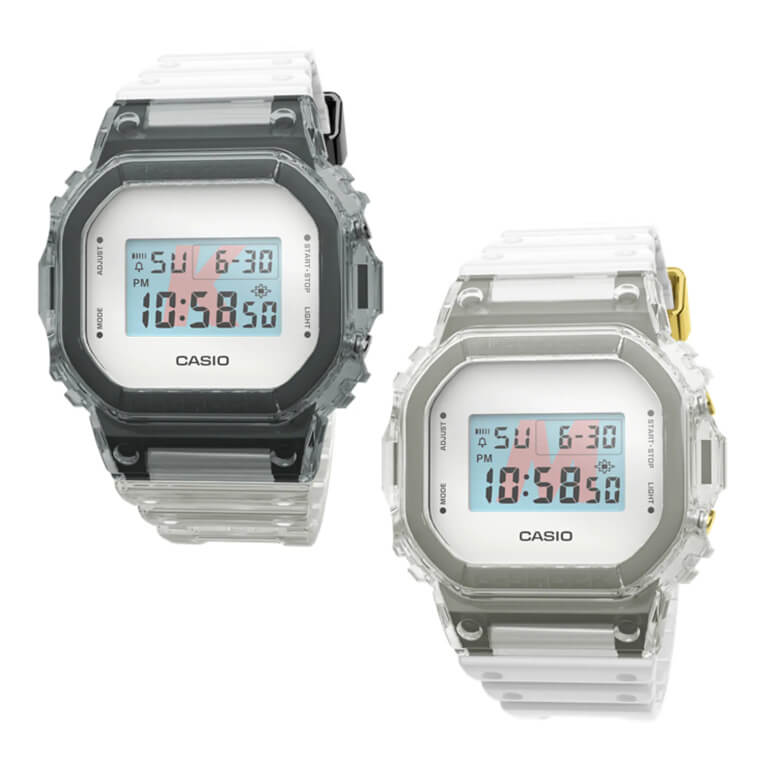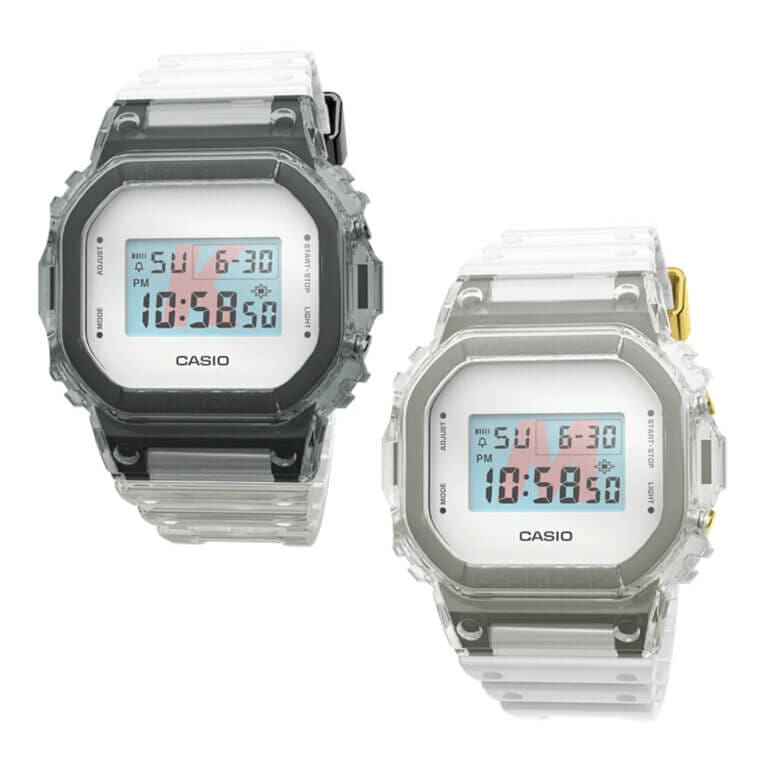 Stainless steel band keepers in silver, gold, or black have been added for 2,200 yen each, and gold or black buttons and buckles are now available for 1,100 yen each.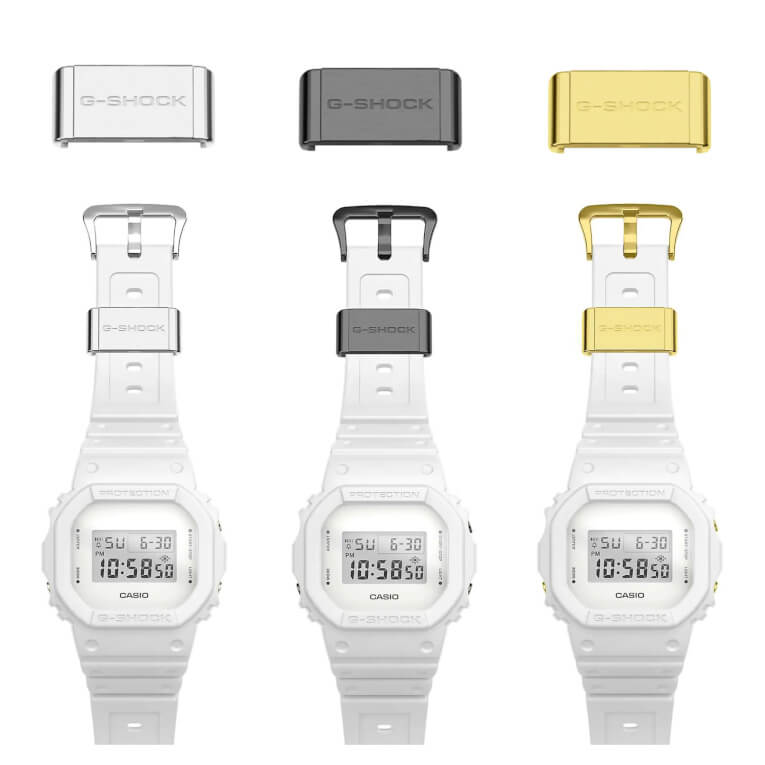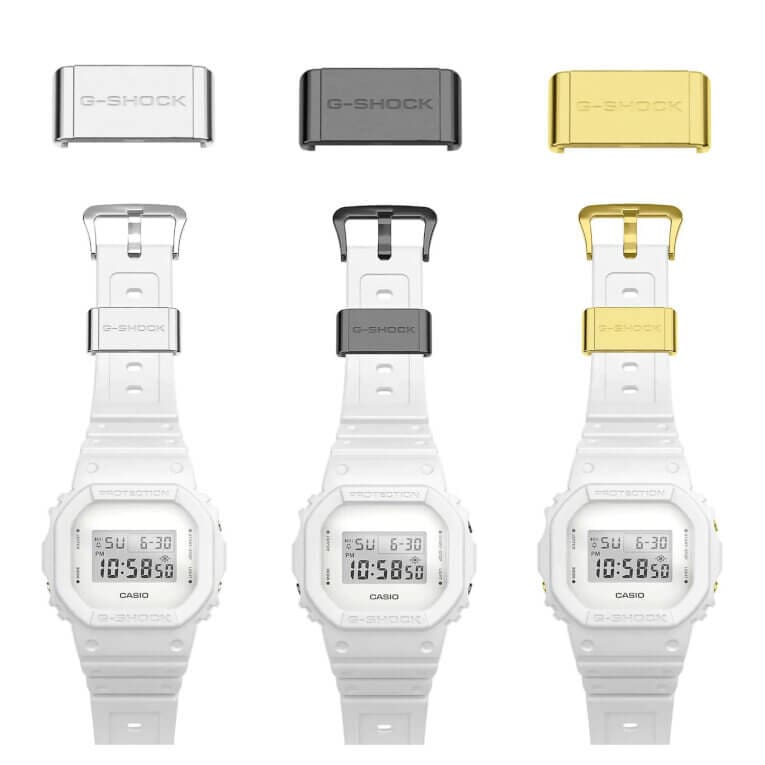 A new monochrome face design with feature and button labels is now available with a positive or inverted LCD display. This provides a more classic look than the minimalist style of the other faces, and there is no additional charge for them. A small "Japan" label appears on the upper left part of the face. (According to the case back image, the DWE-5610 base is made in Japan.) None of these new parts and options are designated as "Limited" on the My G-Shock website, so it looks like they're here to stay.
Unfortunately, there hasn't been any word of the My G-Shock service making its debut outside of Japan yet.
My G-Shock Custom Watch Service (Japan Only)
Our black and gold creation using the newly available metal parts and the new monochrome face option.