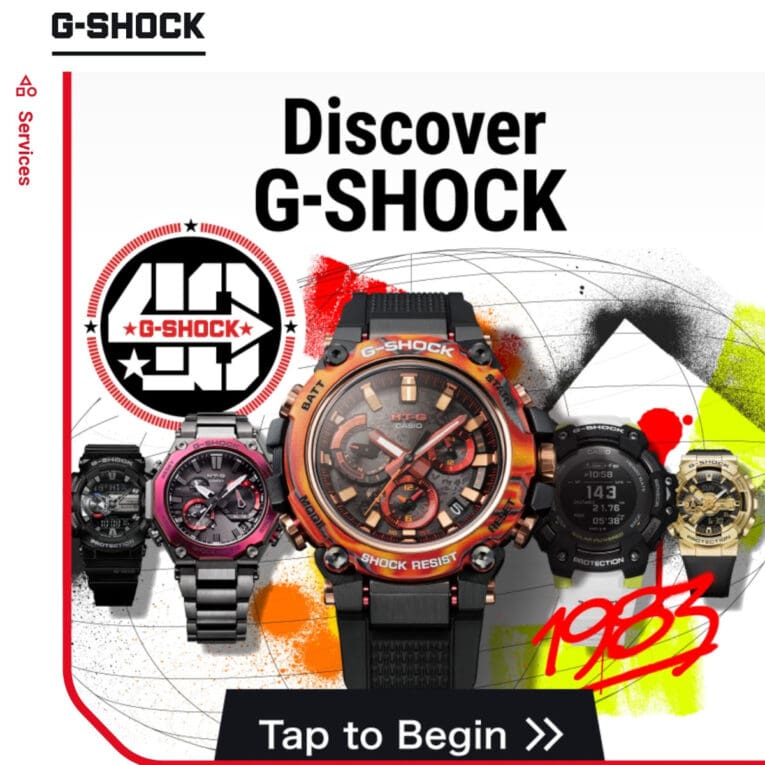 G-Shock fans who don't own a Bluetooth-equipped watch still have a reason to download the "Casio Watches" mobile app, as the app now offers the "Discover G-Shock" watch database that was previously available only to Japan-based users. The database is the same as the Japanese version, but it is translated completely into English. (It is working with our U.S.-based account. It may also be available in other languages, but we haven't confirmed this.)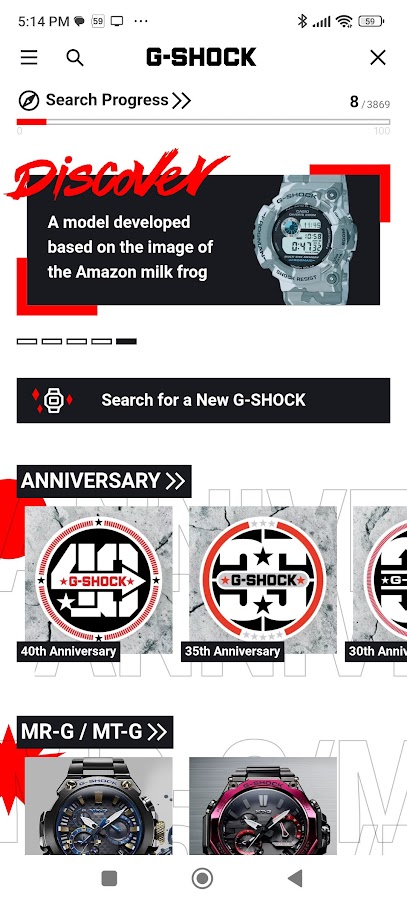 The main page has many browsable categories such as Anniversary releases, specific series, sale period (by decade), color, functions, and more. There is also a search function (the magnifying glass icon at the top left) and an option to "Highlight Models Available for Purchase." The database includes descriptions and specifications for every model listed. It includes all G-Shock series of the past and present and all major releases, but it does not include every collaborative release. Also, it is the database for Japan releases only, so you will not find some models that were not released in Japan. (Older fans may recognize the database from the old "Product Finder" section of the now defunct g-shock.jp website.) While the current gshock.casio.com websites include a database of currently available models, they do not contain a full archive of past models like the "Discover G-Shock" database.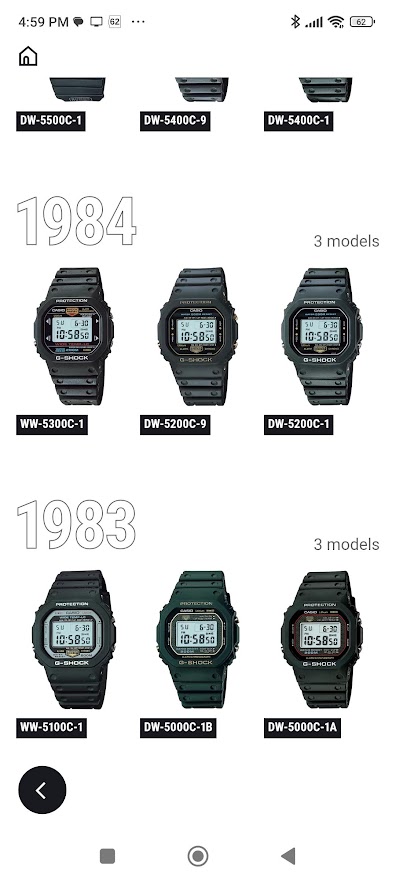 Along with the model database, there are also links to informative articles placed below certain model listings about the history of G-Shock and the histories and development stories of certain series. Our main complaint is that these articles can be difficult to find, and it would be nice if they were all made available in a single place. If you browse the Frogman listings, you will find some like "The History of Frogman" and "Legendary masterpieces of the G Collection: DW-8200."
The app also offers virtual walking tours of the Yamagata Casio factory and the Hamura Research & Development Center in the new "Digital Tours" section.
The "Casio Watches" app is available on the Google Play Store and the Apple App Store for iPhone. Logging in with a Casio ID is required to access the "Discover G-Shock" section.
Note: If you already have the app installed and the "Discover G-Shock" section does not appear, update the app to the latest version.