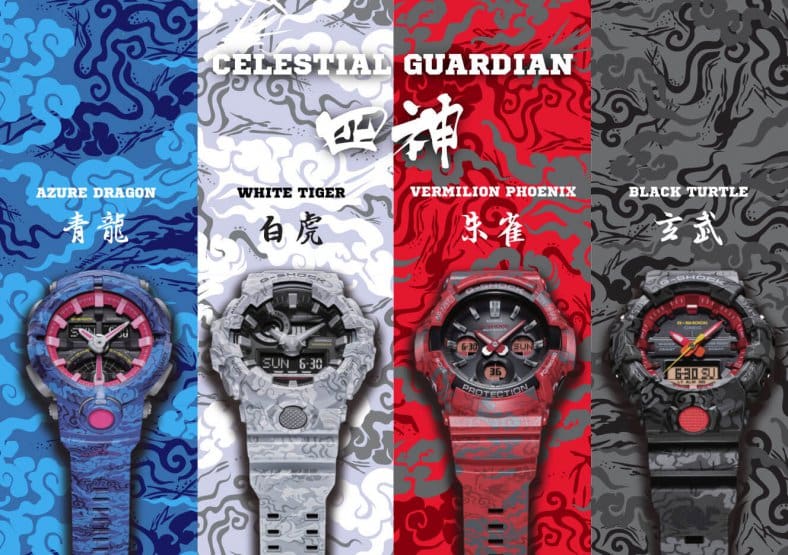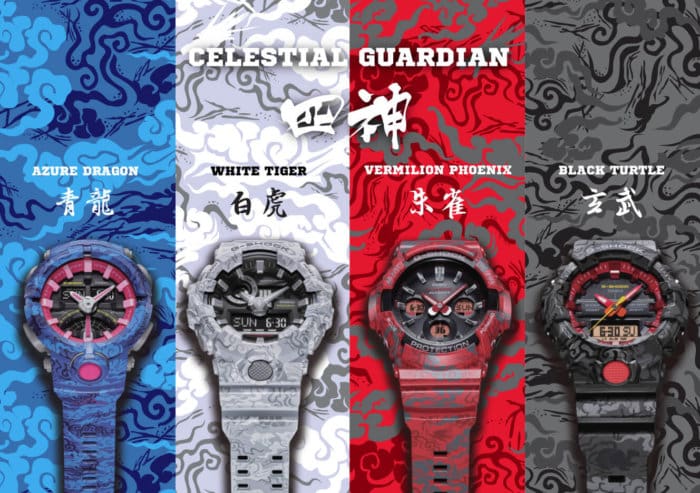 Casio is releasing a series of four G-Shock watches inspired by Chinese mythology in a collaboration with acclaimed Singaporean artist and graphic designer Jahan Loh (Facebook page, Instagram). The G-Shock Celestial Guardian Series is inspired by the Four Symbols, celestial beasts that correspond to a specific season, cardinal point, and quadrant of the sky. The Azure Dragon, Vermilion Bird, White Tiger, and Black Turtle are considered protective guardians that keep the world in order.
Each watch in this limited series represents one of the four beasts: GA-500CG-2A the Azure Dragon, GA-700CG-7A the White Tiger, GAW-100CG-4A the Vermilion Phoenix, and GA-800CG-1A the Black Turtle. A camouflage-like backdrop of clouds cover the bezels and bands which hide silhouettes of the celestial guardians. These unique designs offer a modern and stylish look with subtle influences from the traditional motifs.
The G-Shock Celestial Guardian Series will have a staggered released in Singapore and China, with the GA-500CG-2A released in February 2018, the GA-700CG-7A in March, the GAW-100CG-4A in April, and the GA-800CG-1A in May.
Update: The G-Shock Celestial Guardian Series was also released in Thailand.
G-Shock GA-500CG-2A Azure Dragon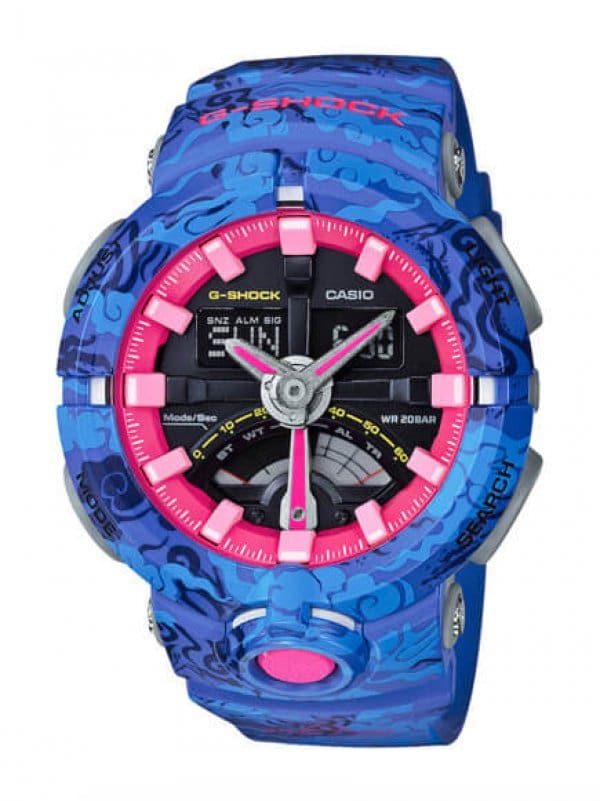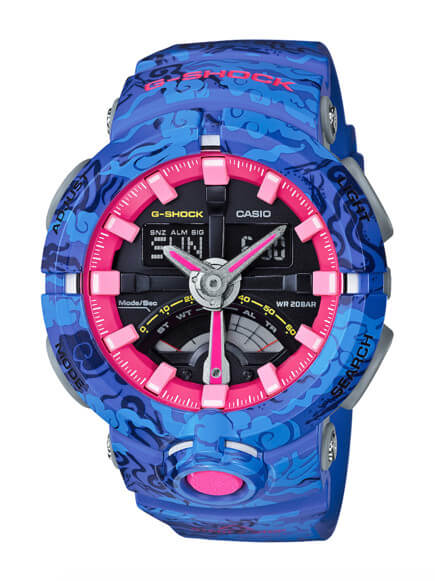 G-Shock GA-700CG-7A White Tiger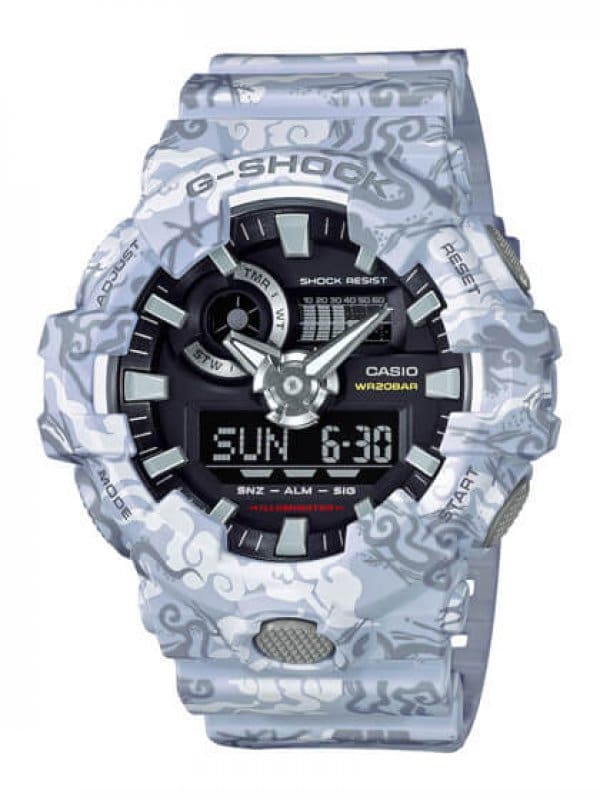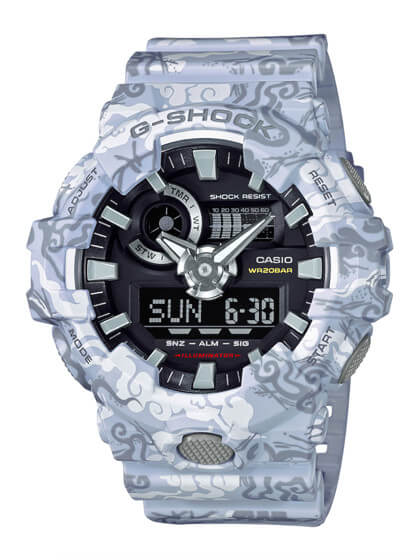 G-Shock GAW-100CG-4A Vermilion Phoenix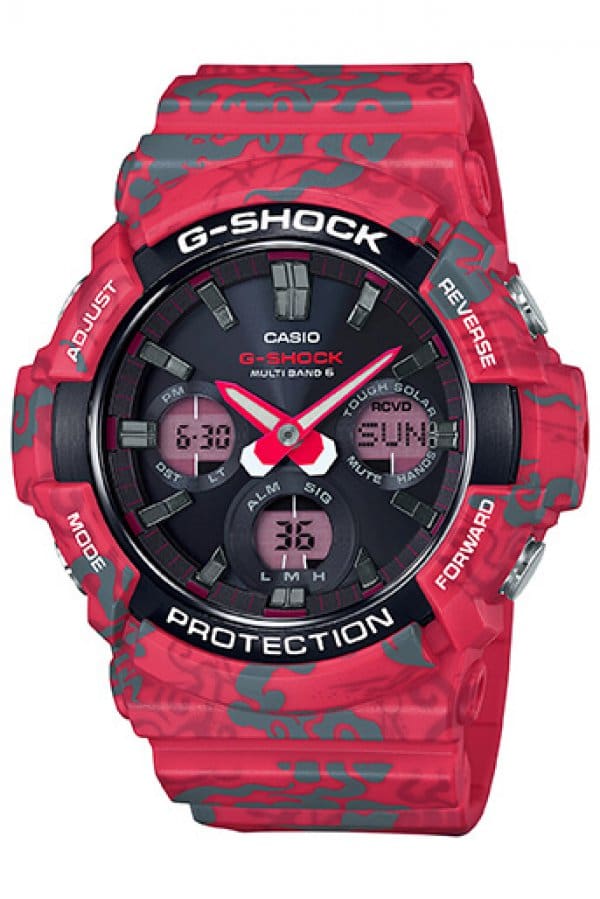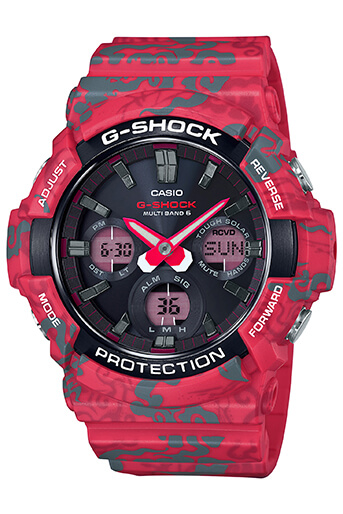 G-Shock GA-800CG-1A Black Turtle