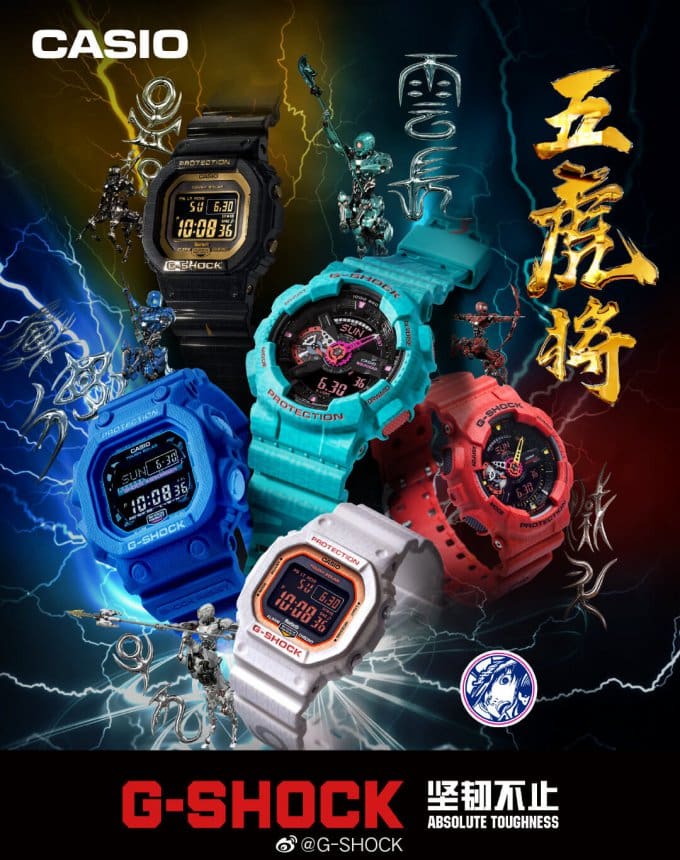 G-Shock China unveiled The Five Tiger Generals Series, another limited edition collaboration with Singaporean artist Jahan Loh. The Five Tiger Generals is an appellation of the top five military commanders serving under one lord, and it has a long history in Chinese folklore and literature. This version is based on the story from the 14th-century historical novel "Romance of the Three Kingdoms."
Each watch represents one of the five generals, and the series is also influenced by the five constant virtues of Confucianism and the five elements. The series consists of an interesting choice of G-Shock models, some of which haven't been seen for a while, including two GA-110, two GW-B5600, and one GX-56. Along with the unique color combinations, the watches have special patterns and designs on the bezels and bands, along with custom case backs. G-Shock China says that the robot head armor pieces pictured below are the watch boxes.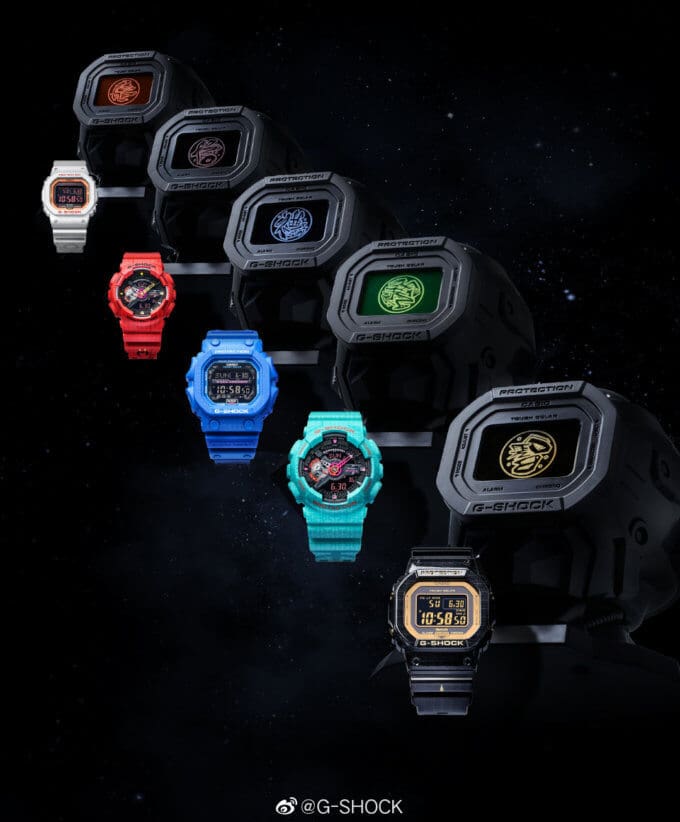 The series is an October 2020 release in China. It is also expected to be released in Japan and throughout Asia, and possibly other regions, but only China has been confirmed so far.
(Jahan Loh previously collaborated with G-Shock on the Celestial Guardian Series and Seven Lucky Gods Series in 2018, as well as several other watches with G-Shock Singapore.)
The cyan G-Shock GA-110SGG-3A represents Guan Gong (a.k.a. Guan Yu) and wood.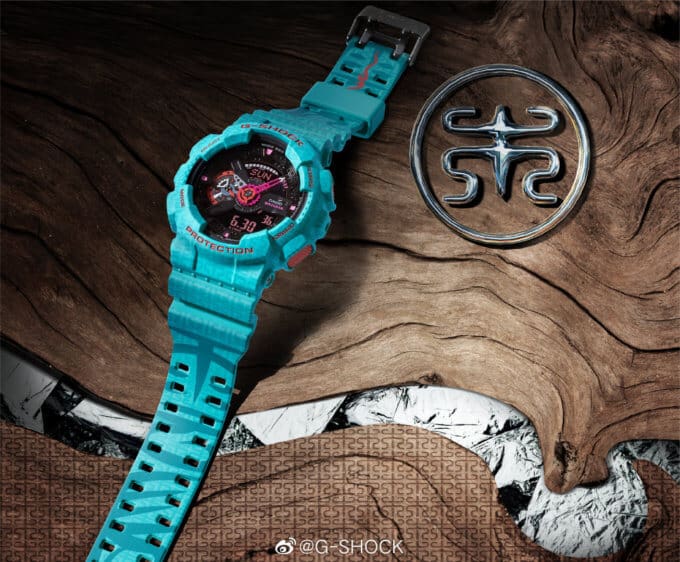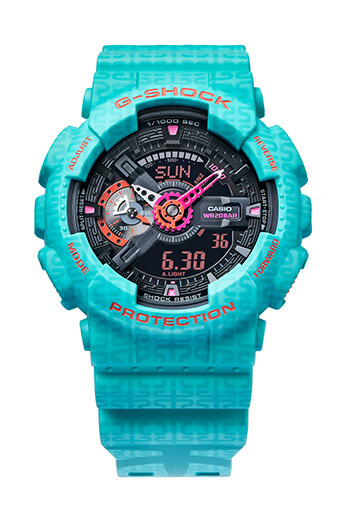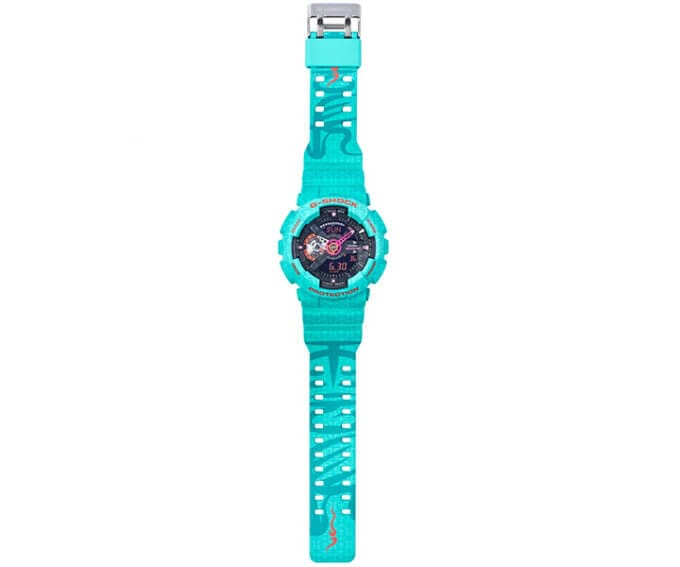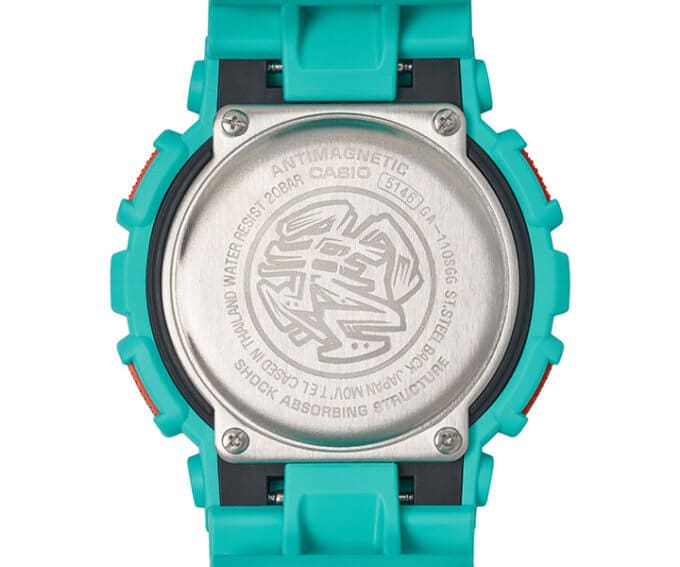 The red G-Shock GA-110SGG-4A represents Huang Zhong and fire.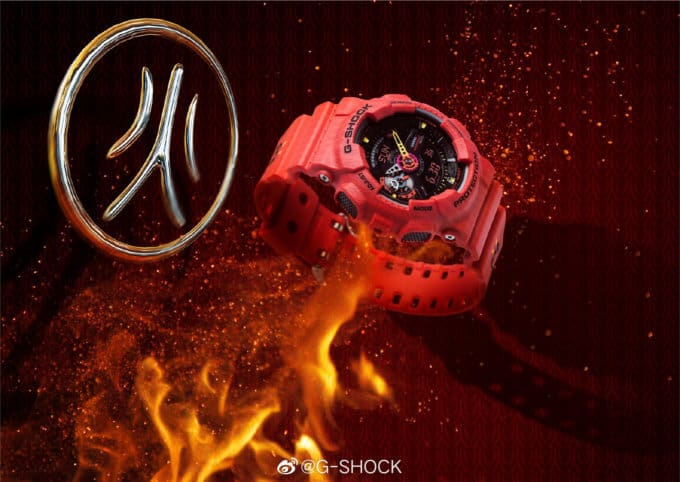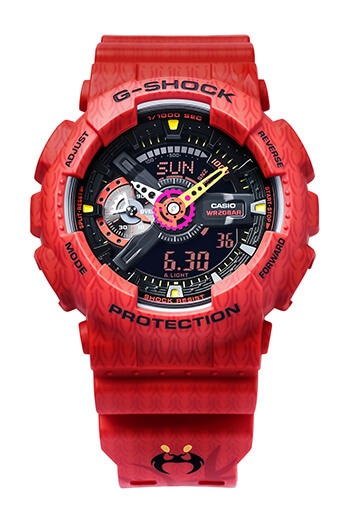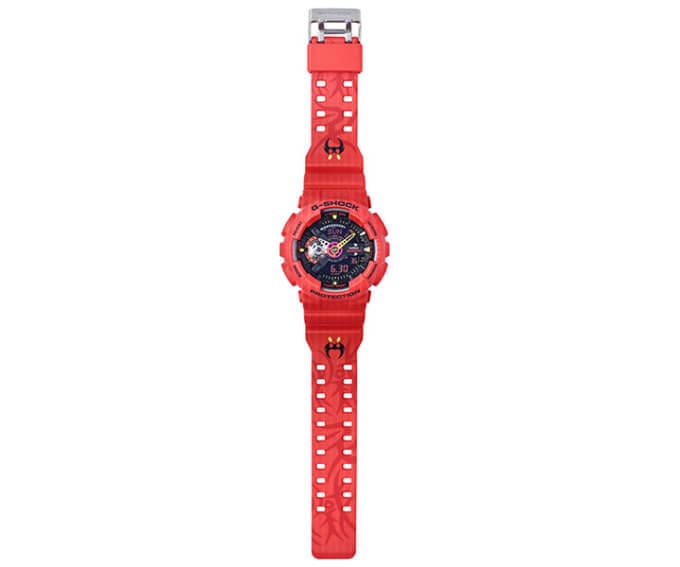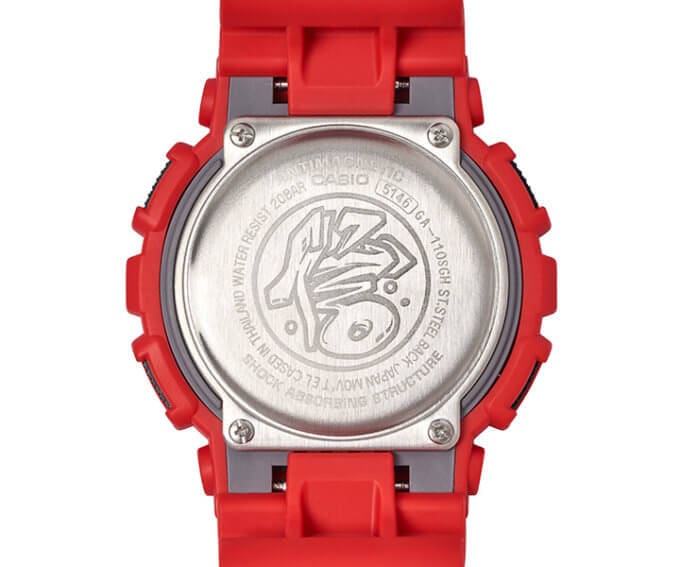 The black and gold G-Shock GW-B5600SGM-1 represents Mengqi (a.k.a. Ma Chao) and gold. This model appears to have a gold IP stainless steel band keeper.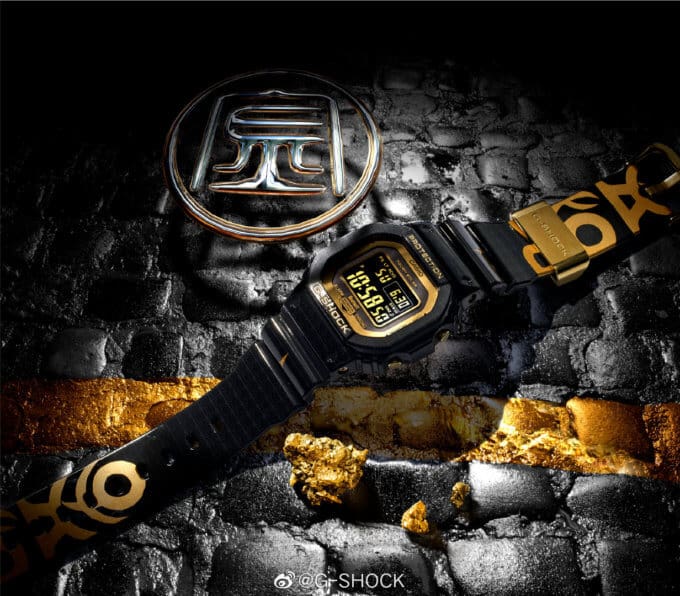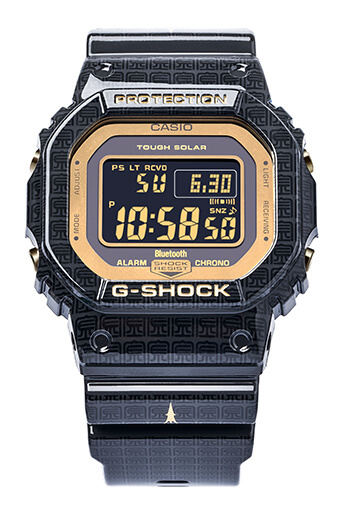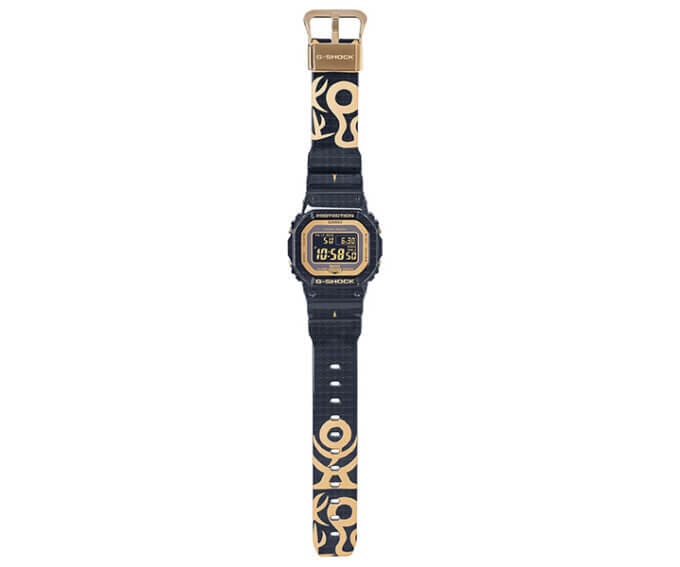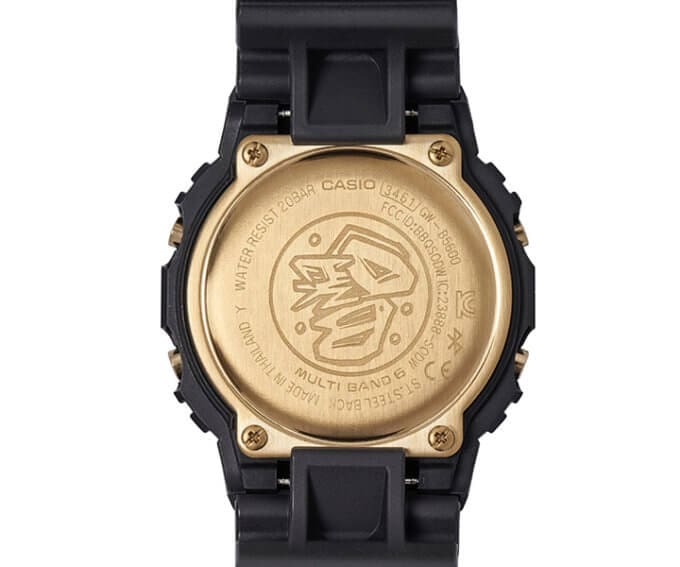 The white G-Shock GW-B5600SGZ-7 represents Zhao Zilong (a.k.a. Zhao Yun) and earth.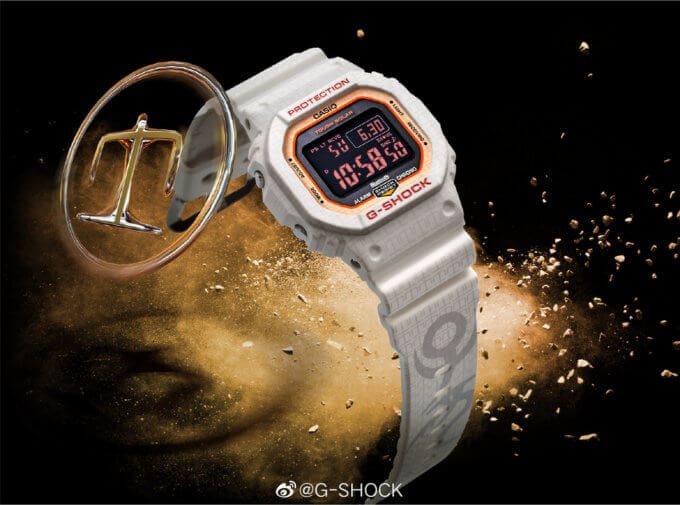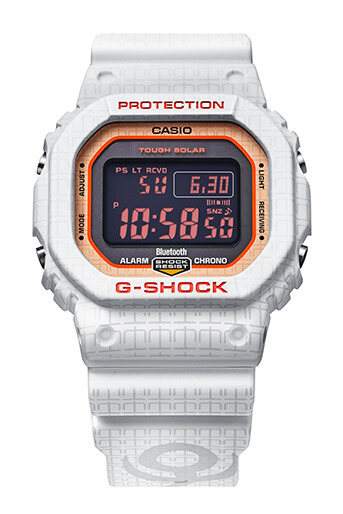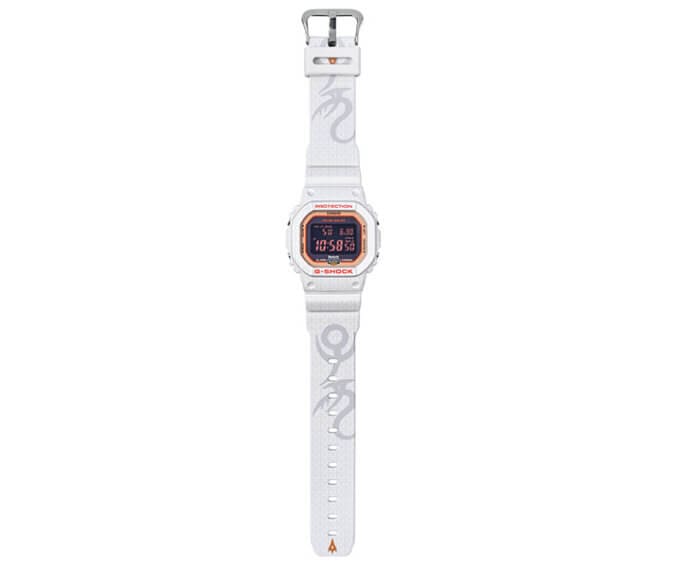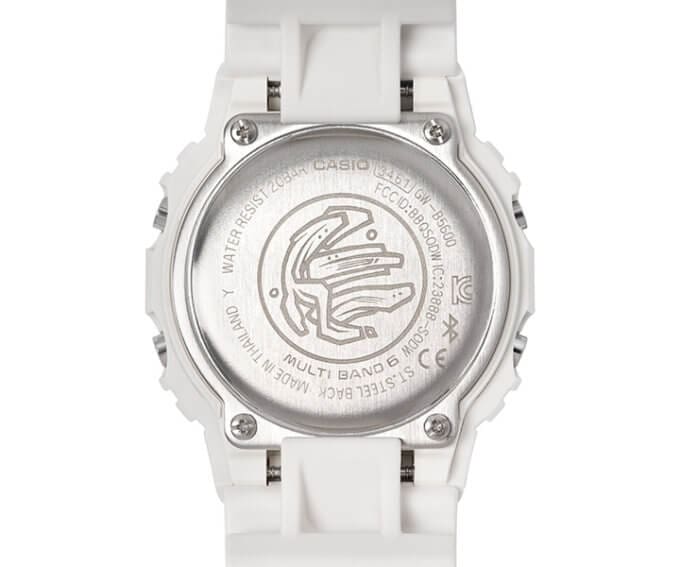 The blue G-Shock GX-56SGZ-2 represents Zhang Fei Bao and water.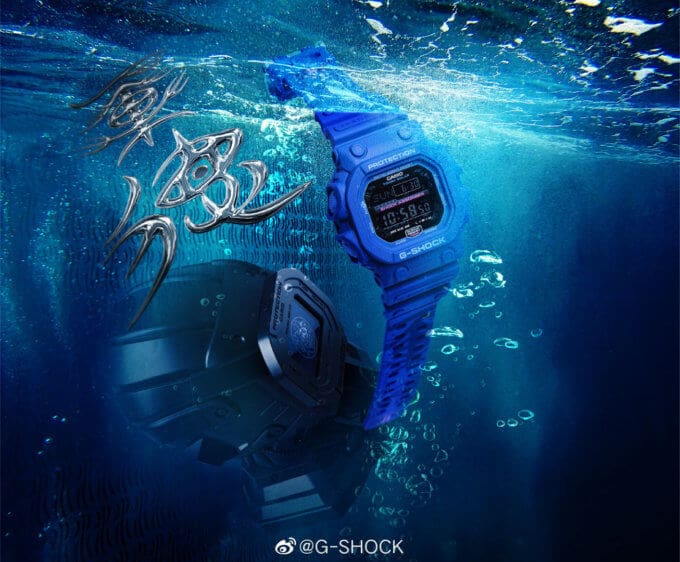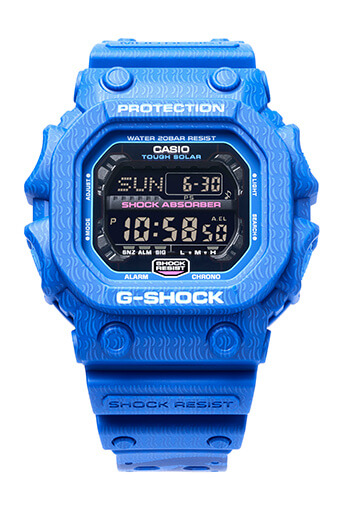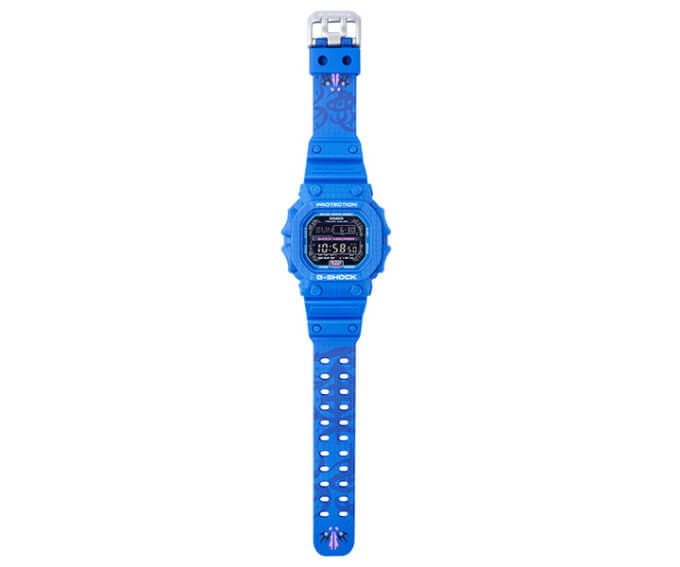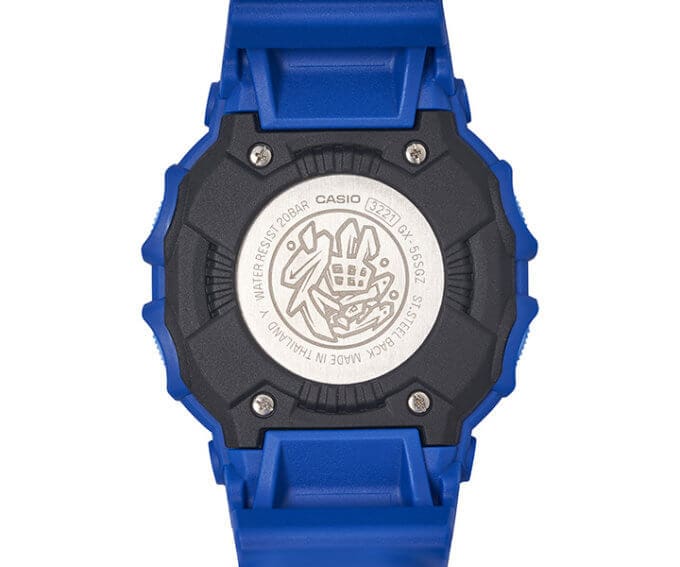 Share This Post