Two more retro '90s G-Shock G-B001 models will be arriving in June. The green and yellow G-B001RG-3 and the pink and purple G-B001RG-4 are inspired by retro video games and have a pixel pattern on the bands and partial G-Shock lettering in an 8-bit style. Like the debut G-B001 models from January, these models have a removable capsule-style outer bezel (above), but unlike the debut models that had a stainless steel inner bezel, these models have a resin inner bezel (below). The inner bezel of the G-B001RG-3 is gray with a black pixel pattern and the inner bezel of the G-B001RG-4 is white with a pink pixel pattern. The resin inner bezel makes these models lighter (59 grams) than the original G-B001 models (75 grams) and also more affordable.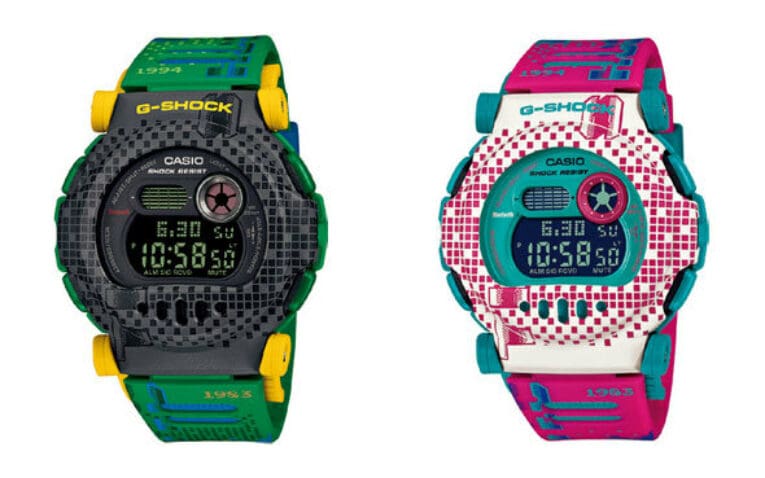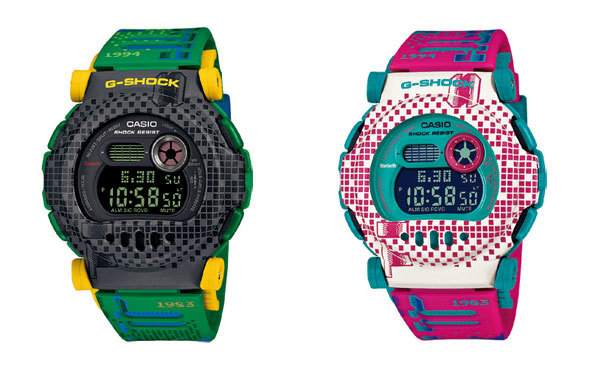 The G-B001 is an upgraded revival of the uniquely designed DW-001 from 1994. For the G-B001RG series, "1994" is printed on the upper band, and "1983" (the birth year of G-Shock) is printed on the lower band. The G-B001RG is equipped with Bluetooth smartphone link which offers automatic time adjustment, around 300 world time cities, auto summer time (DST) switching, time and place log, and easy watch settings when used with the Casio Watches app. Other functions include world time, 1/100-second stopwatch, countdown timer, 5 daily alarms, auto LED light with 1.5 or 3 second afterglow, and adjustable date format.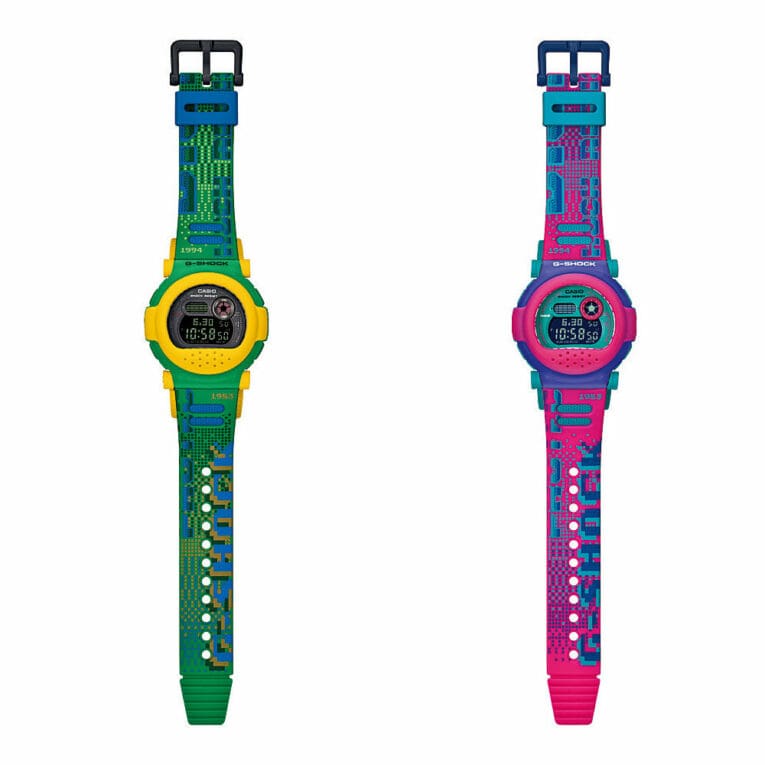 In Japan, the G-B001RG-3JR and G-B001RG-4JR will be released in June for 22,000 yen each. Release information for other regions is forthcoming.
G-Shock G-B001RG-3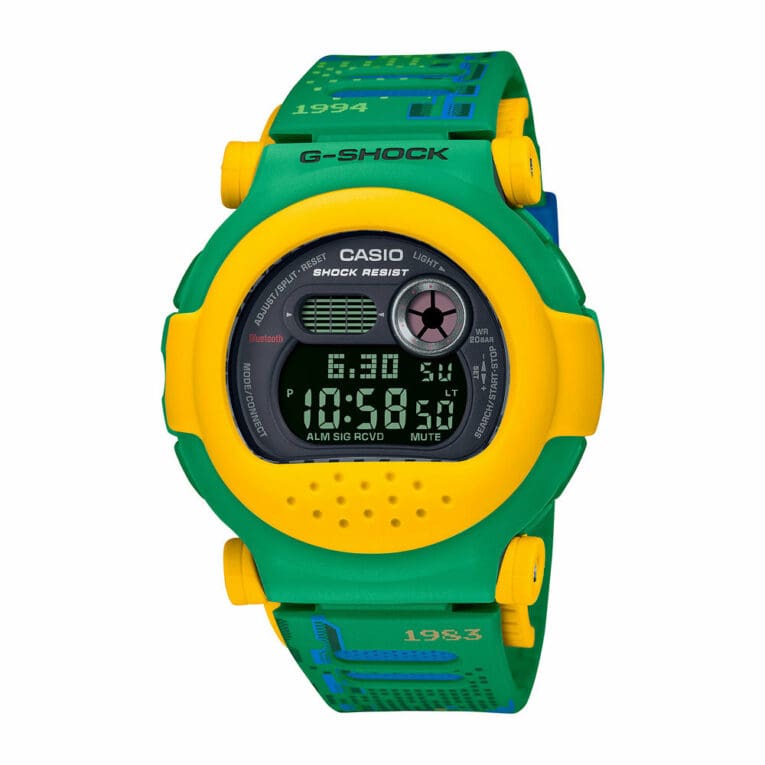 Dimensions: 50.3 x 47 x 18.7 mm
Weight: 59 grams
Specifications: G-B001 (weight and price are different)
Price: 22,000 yen
G-Shock G-B001RG-4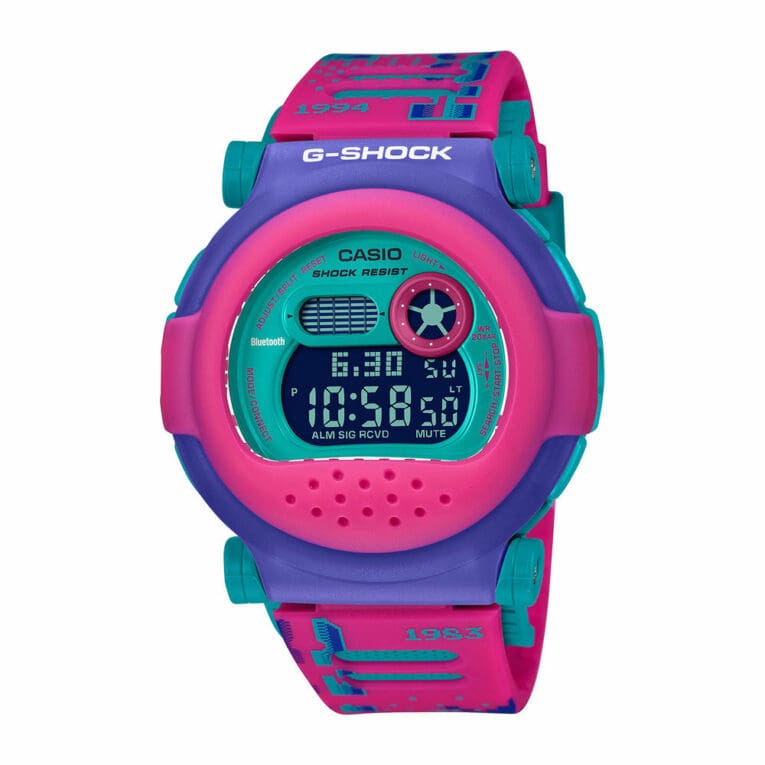 Dimensions: 50.3 x 47 x 18.7 mm
Weight: 59 grams
Specifications: G-B001 (weight and price are different)
Price: 22,000 yen