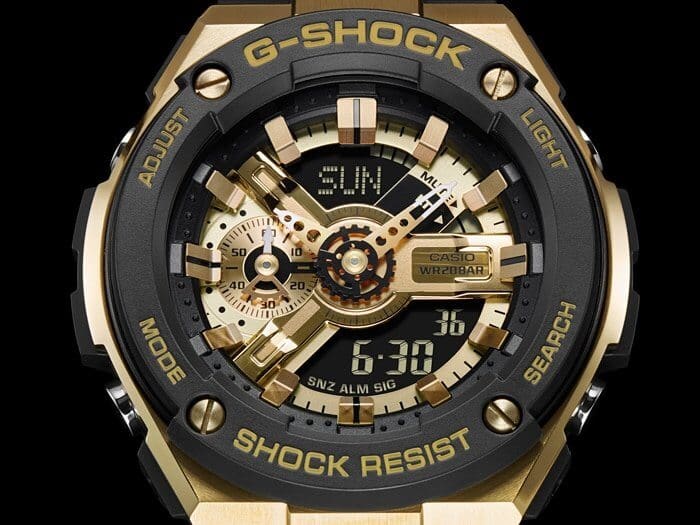 Like the recent GST-410 series, the G-Shock G-STEEL GST-400G-1A9 combines the popular style of the GA-110 analog-digital display with the extra-large stainless steel case and rugged dual-layer bezel of a G-STEEL. As a "400" model, the GST-400G-1A9 has a resin outer bezel. The black bezel and bands combined with the gold case, screws, and display offer a signature black and gold G-Shock style. Key features include a 1,000-hour stopwatch and a Super Illuminator LED with auto light. It also has world time, a 24-hour countdown timer, and 5 daily alarms with 1 snooze alarm. This is a non-solar G-STEEL model with an estimated battery life of 3 years.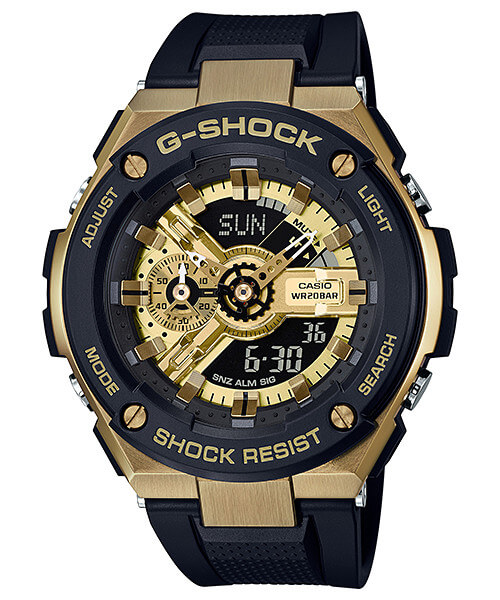 GST-400G-1A9JF on Amazon
GST-400G-1A9 on eBay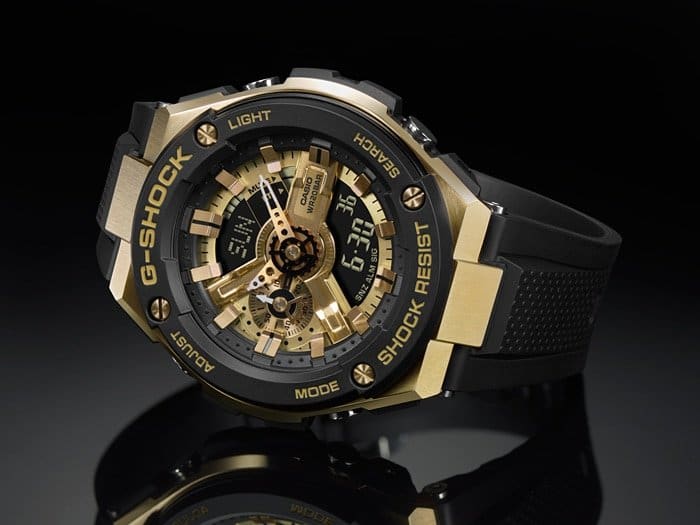 (
G-Central earns a commission from qualifying purchases made through its links. G-Central is an independent news site created and maintained by fans and is not an official representative of Casio. See full disclosure.
)