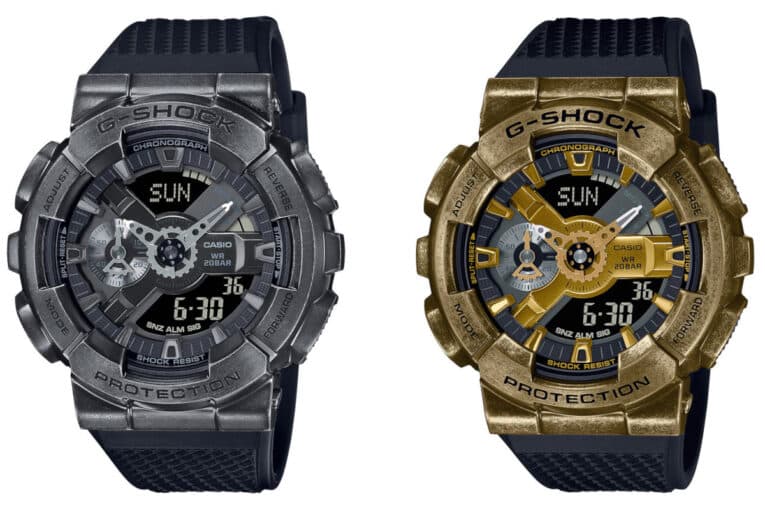 The vintage IP or aged IP style was a common treatment on limited edition G-Shock models from high-end series like the MT-G and GPW-1000 a few years back, and it was last seen on the full metal GMW-B5000V-1. The metal-covered GM-110 series is now getting two models in this style: the black GM-110VB-1A and the gold GM-110VG-1A9.
The treatment involves an ion plating applied to the stainless steel bezel which is then worn down by a special aging process to give the surface a vintage look. The treatment serves the GM-110 well, as the series (and the original resin GA-110) were inspired by steampunk gears, and the aged IP is reminiscent of the worn brass and steel parts seen in steampunk designs. The two models will be released in July in Japan, and the GM-110VB-1AJR and GM-110VG-1A9JR will have tax-included prices of 46,200 yen and 49,500 yen, respectively, with details for other countries to be announced. These prices are a lot higher the standard black and gold ion plated GM-110 models (and they are expected be over $300 if they are released in the U.S.), but these new models appear to be limited editions.
GM-110 models measure 51.9 × 48.8 × 16.9 millimeters and weigh 93 grams. Features include shock resistance, 200-meter water resistance, magnetic resistance, world time, 1/100-second stopwatch (1,000 hours), countdown timer (24 hours), 5 daily alarms with 1 snooze, auto LED light, and approximate 3-year battery life.
Update: The GM-110VB-1A and GM-110VG-1A9 were also announced for an August release in Asia and the Middle East.
View full GM-110 Specifications in our Specs Catalog (prices vary by model)
G-Shock GM-110VB-1A: With black aged IP. Price: 46,200 yen (Japan)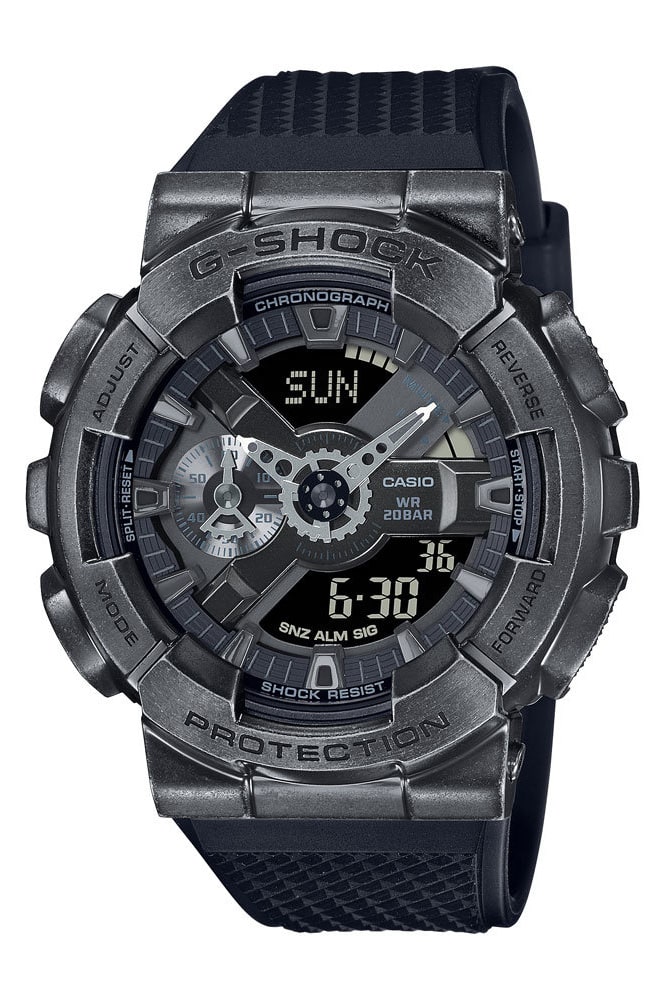 G-Shock GM-110VG-1A9: With gold aged IP. Price: 49,500 yen (Japan)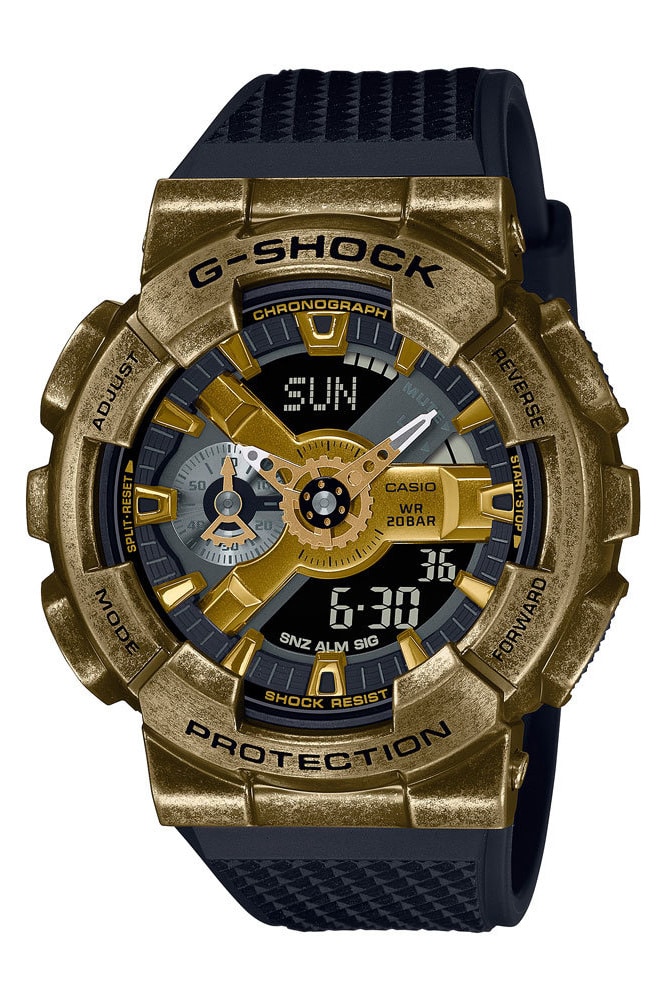 Buy GM-110VG-1A9JR
Amazon eBay