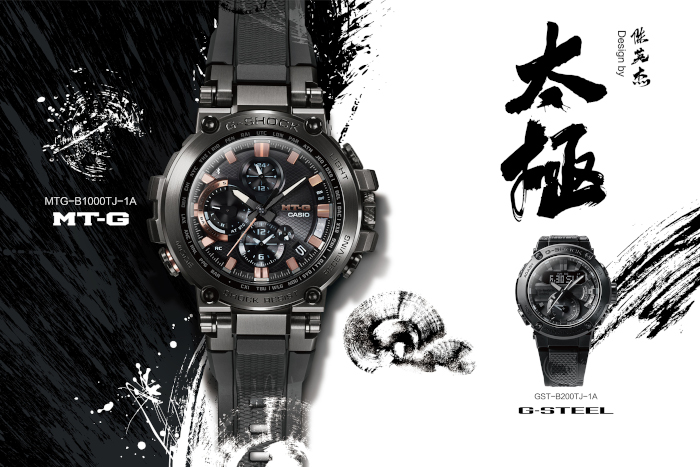 The "TJ" of the G-Shock GST-B200TJ-1A and MTG-B1000TJ-1A stands for "taiji," which is the Chinese cosmological concept for the flux of yin and yang.
These limited edition watches feature a design by Chen Yingjie, a Chinese artist influenced by both oriental ink painting and western street art. The concept of these two models is formless tai chi, with tai chi representing change and the flow of time. To express this concept, the watches feature a black IP coating on the stainless steel case parts and a printing of Chen Yingjie's art on the band. The MT-G model also has a taiji concept engraved on the case back.
Both models feature a carbon fiber reinforced inner case, exterior stainless steel parts, Tough Solar power, and Bluetooth smartphone link. The MTG-B1000TJ-1A also has Multi-Band 6 auto radio time adjustment and a sapphire crystal, and the GST-B200TJ-1A also has an STN LCD display.
In Japan, the GST-B200TJ-1AJR (list price 57,000 JPY) and MTG-B1000TJ-1AJR (110,000 JPY) are June 2020 releases. The GST-B200TJ-1A and MTG-B1000TJ-1A are also being released in other countries in Asia.
G-Shock U.S. is also releasing the GST-B200TJ-1A (list price $400) and MTGB1000TJ-1A (list price $1,000).
G-Shock G-STEEEL GST-B200TJ-1A: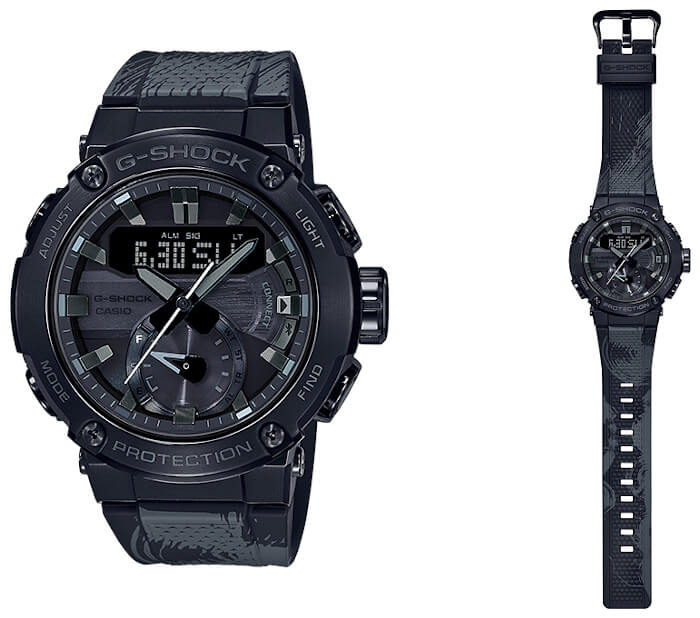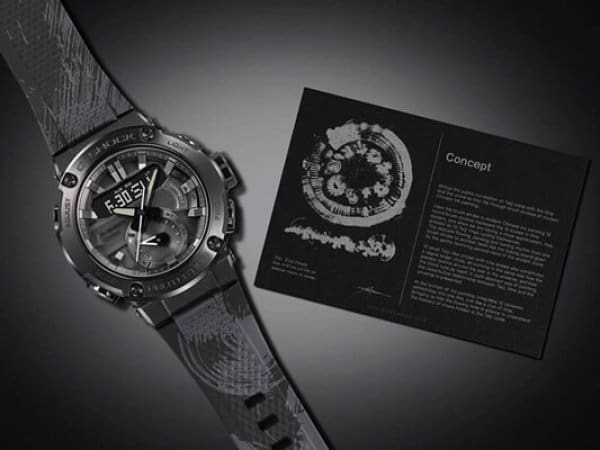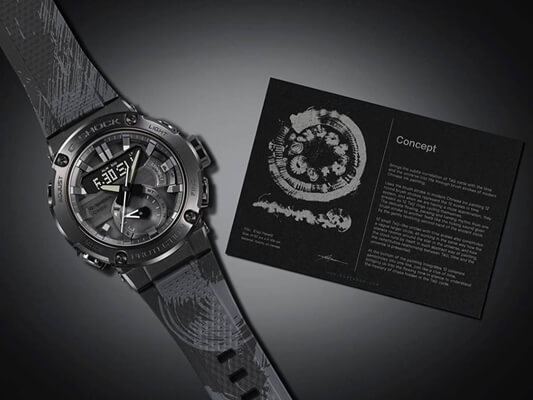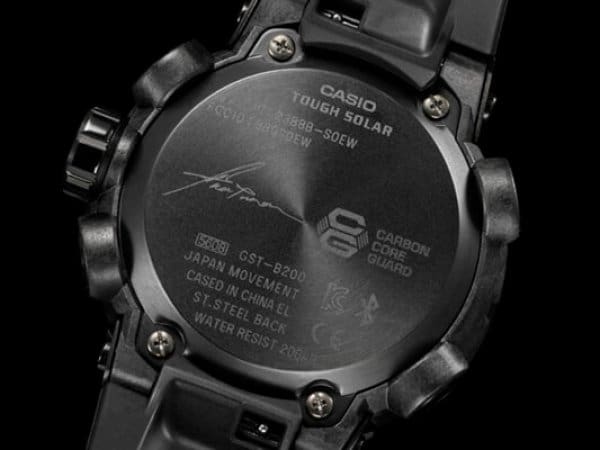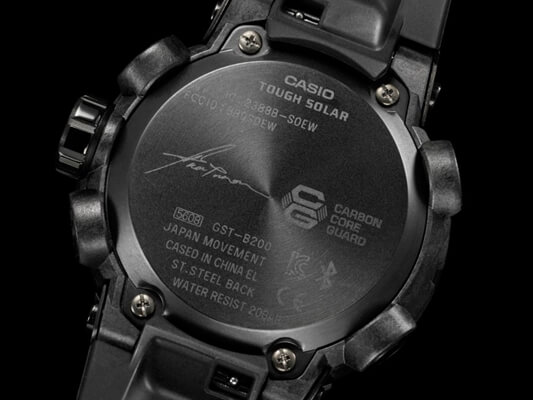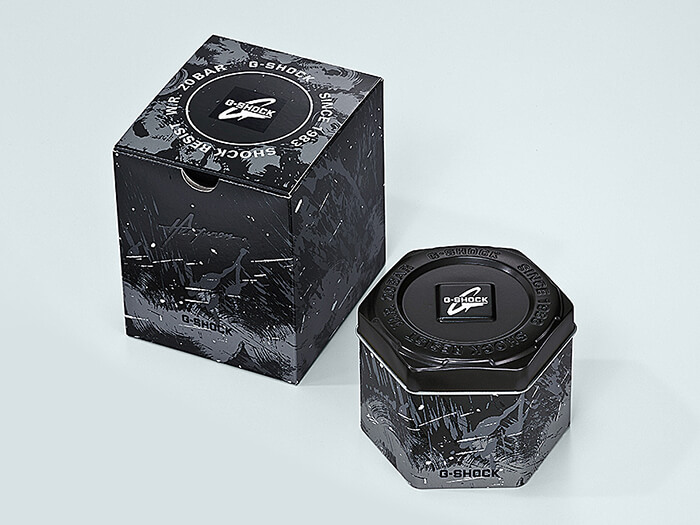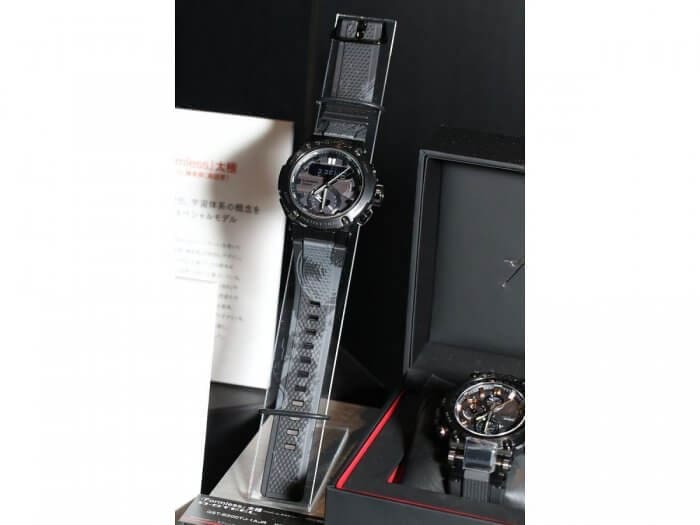 G-Shock G-STEEL MT-G MTG-B1000TJ-1A: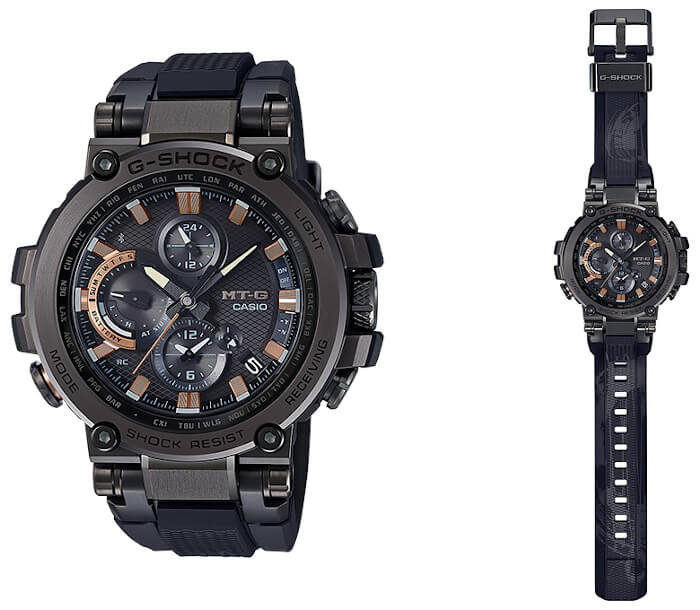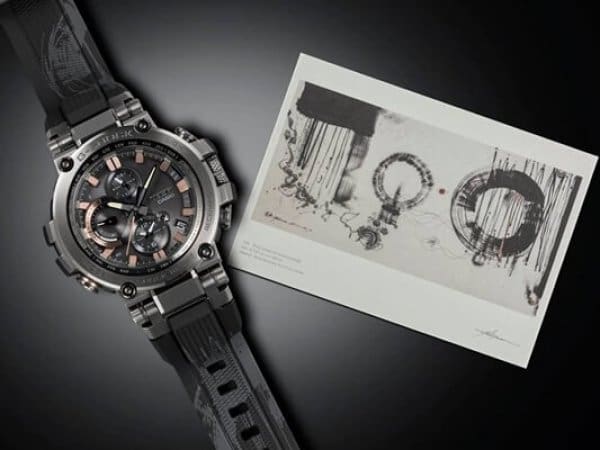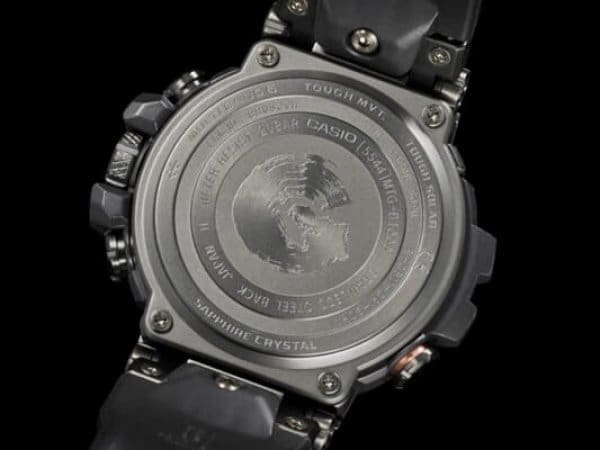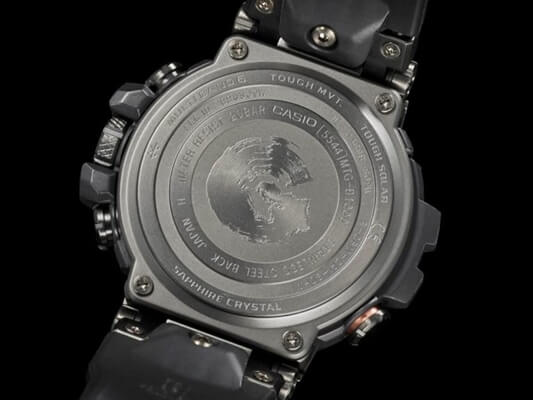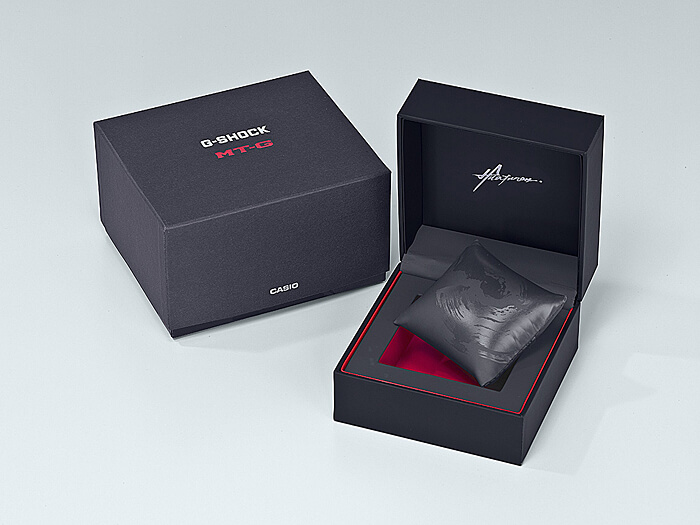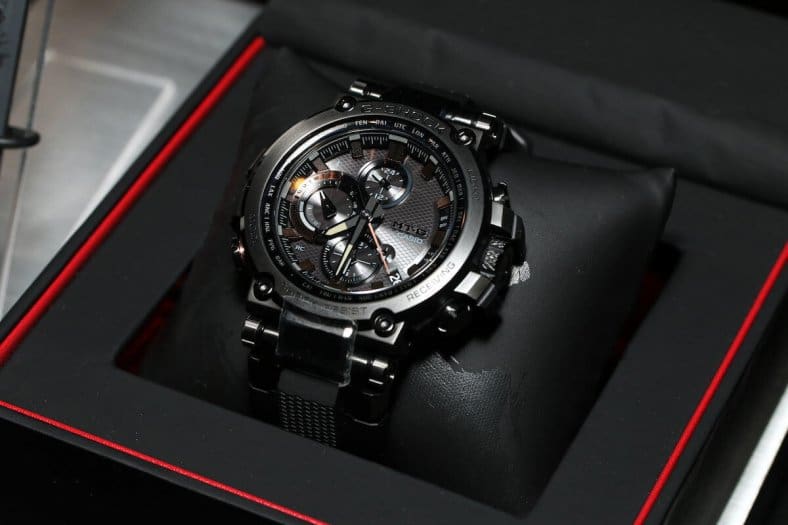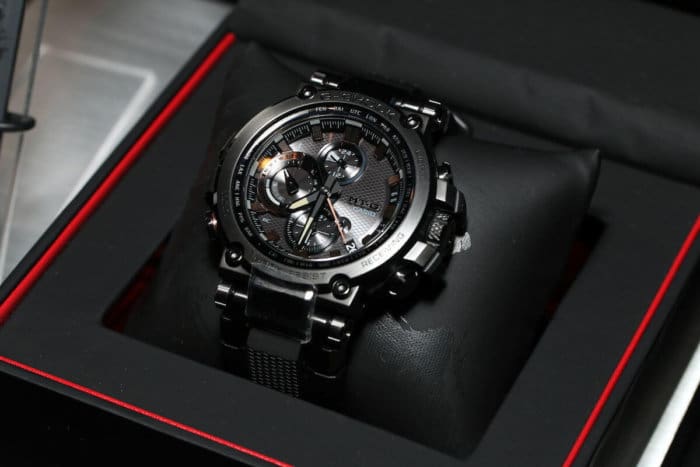 G-Shock Formless Tai Chi by Chen YingJie Promo Video:
Photos via news.mynavi.jp