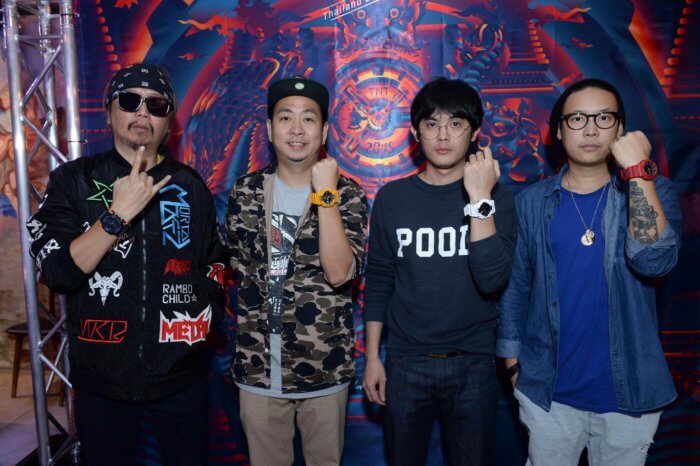 For the 2015 G-Shock Siam Manud Street: Thailand's National Treasures series, Casio Thailand enlisted the talents of four renowned local artists to express their Thai heritage by creating a design on a G-Shock watch and building a custom package. The artists are Benzilla, Clubpopp, P7 and Tikkywow. They each come from a different part of the country and draw on regional influences for their designs. 250 watches (per artist design) were produced and each watch costs 11,900 baht. That is a hefty price (~$334 USD) but the watches also come in a unique artist-designed box with each including an additional special item, so you are not only buying a watch but an exclusive and complete work of art. The Siam Manud Street series now appears to be an annual event following its successful debut last year.
Based on what we've seen on Facebook each artist's G-Shock will only be available in its corresponding region, starting with the P7 watch at Robinson in Khon Kaen on September 19. That means the Tikkywow watch will be available at Central Festival in Chiang Mai on October 10, the Clubpopp watch at Robinson in Surat Thani on November 7, and the Benzilla watch at Siam Paragon in Bangkok on November 28. Follow G-Shock Thailand Facebook to keep up to date and for more information in Thai.
G-Shock x P7 GA-100-1A2
P7 is the nationally recognized street artist Janevit Limthumrong who specializes in painting and sculpture. His design is inspired by the cultural heritage of Northeast Thailand and more specifically by the Ghost Festival (Phee Tha Khon). P7 uses a black and blue G-Shock GA-100-1A2 watch.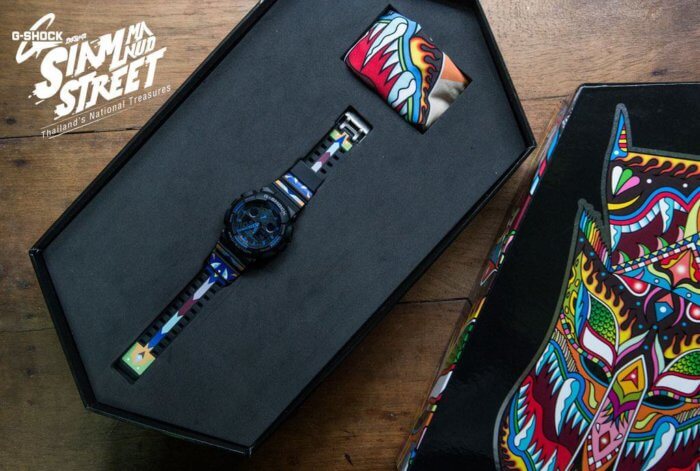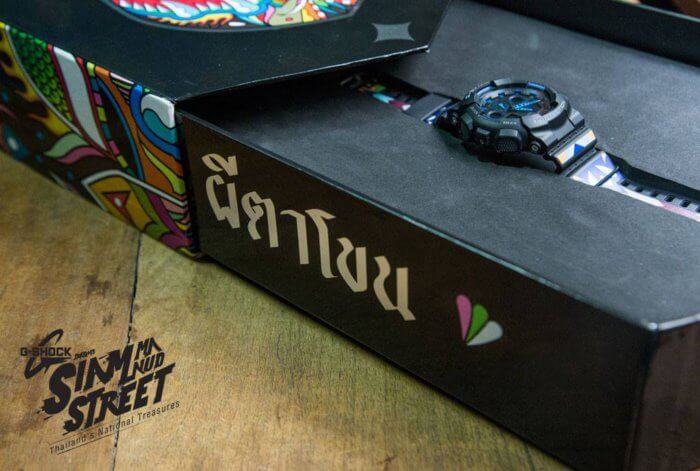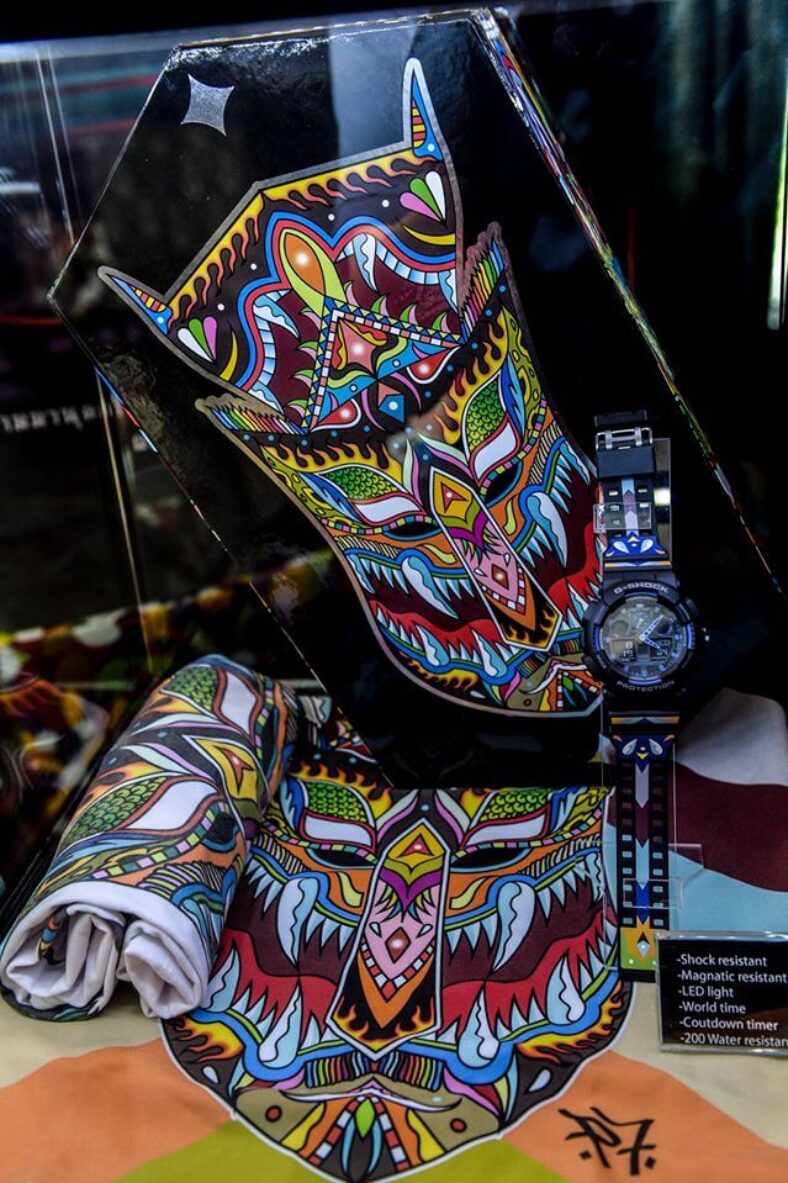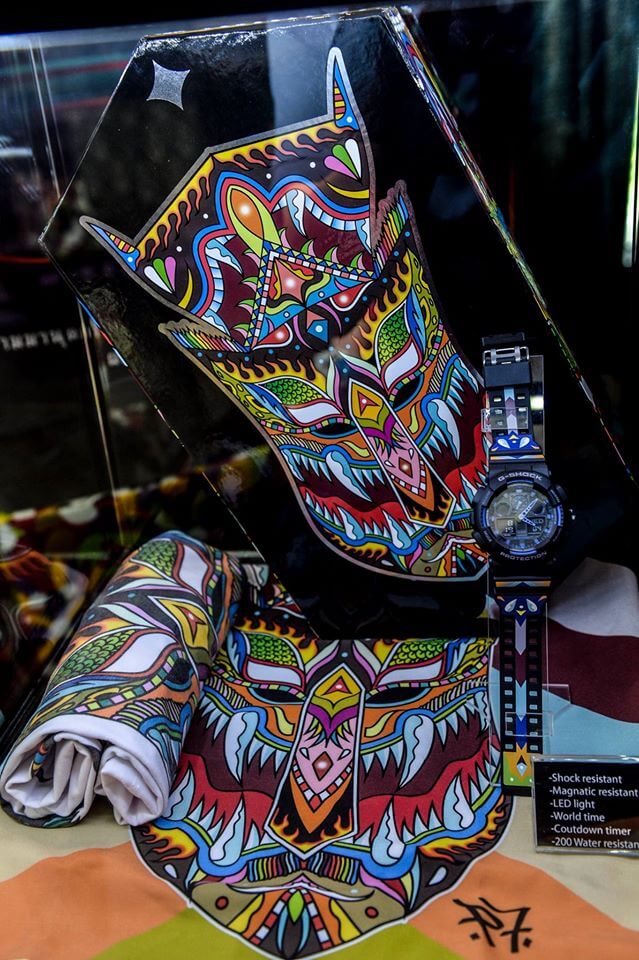 G-Shock x Tikkywow GA-100A-9A
Tikkywow is Pichet Rujiwararat, an artist known for combining classical Thai art with modern ideas. His design is based on traditional fabrics and patterns from the North. Tikkywow uses a yellow G-Shock GA-100A-9A watch.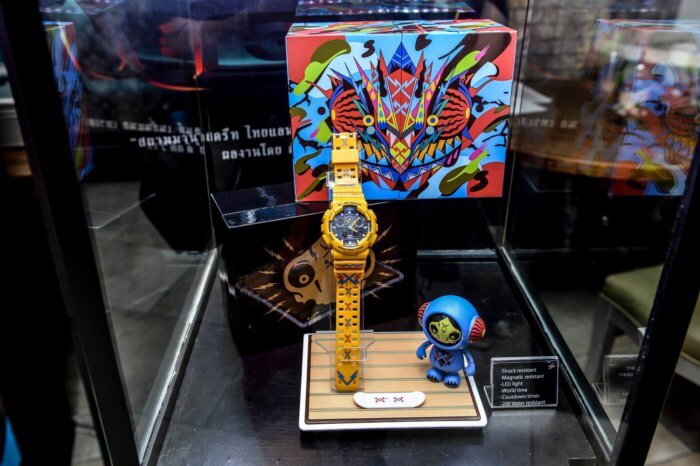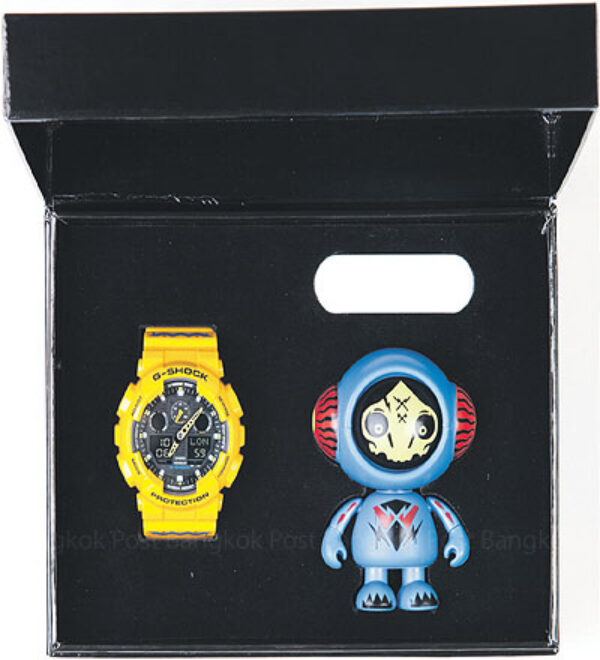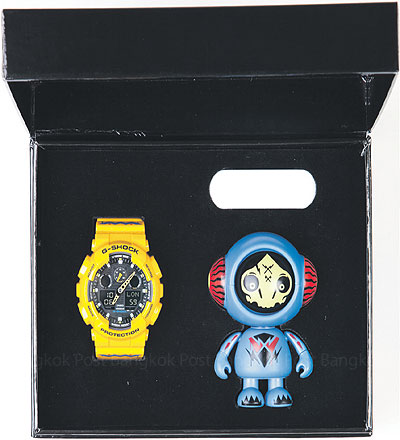 G-Shock x Clubpopp GA-110GW-7A
Clubpopp is Peera Sukarsa, a graphic artist known internationally for his album covers and concert and party posters. His inspiration comes from his hometown of Phuket with the Andaman sea and beaches playing a large role. Clubpopp uses a white G-Shock GA-110GW-7A watch.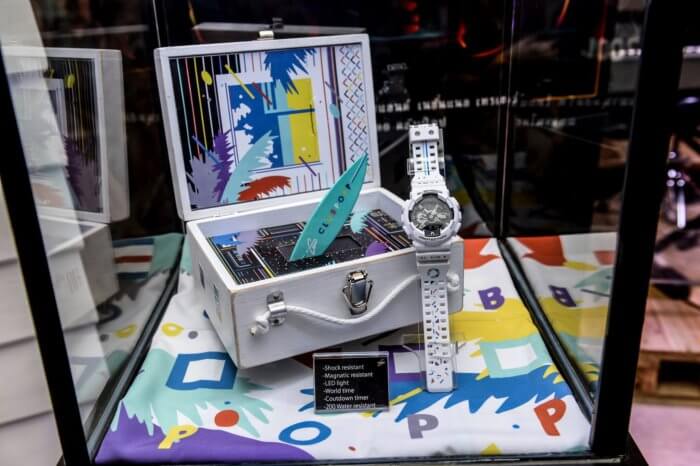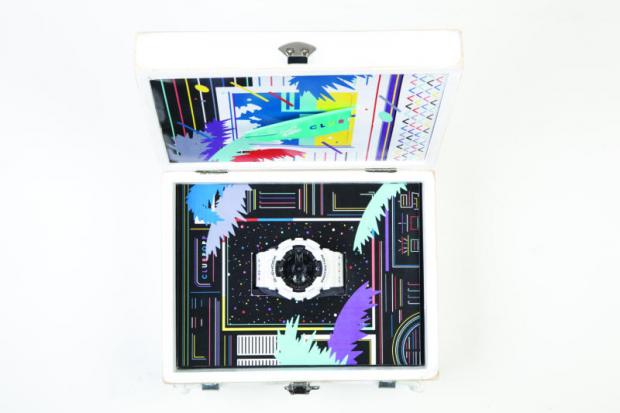 G-Shock x Benzilla GA-100B-4A
Benzilla is Parinya Pichetsiriporn, a toy designer, illustrator, and painter from Central Thailand. His design is inspired by the development of big cities and the use of brick and concrete as a constant design element throughout the ages. Benzilla uses a red G-Shock GA-100B-4A.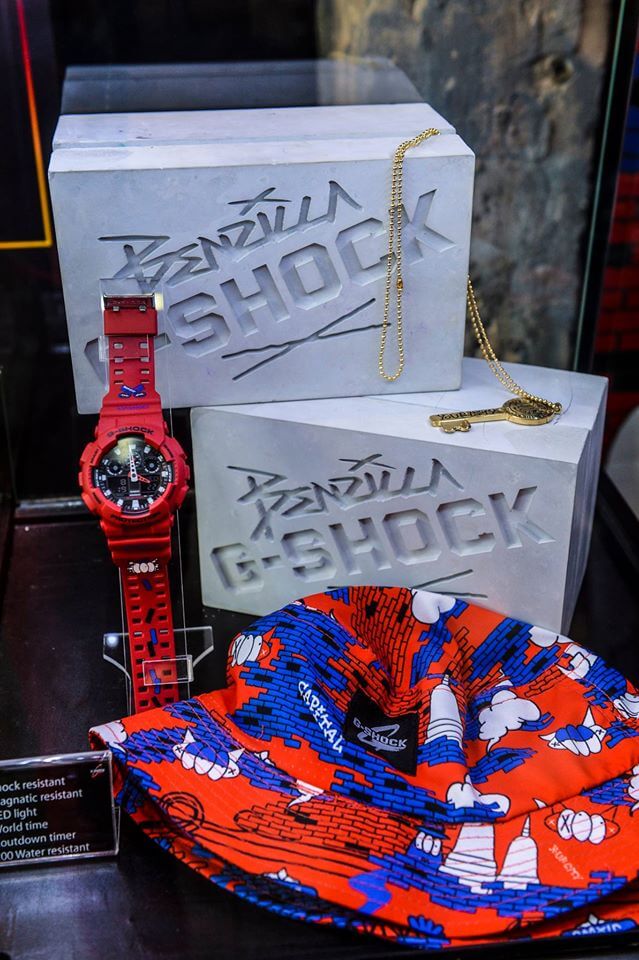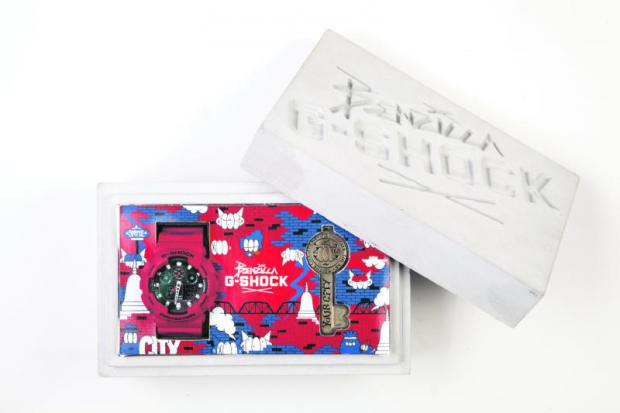 Sources and photos: bangkokpost.com, G-Shock Thailand Facebook, nationmultimedia.com