The G-Shock DW5600MW-7 is part of the upcoming Marine White Series for May, but it is already available at Macys.com in a rare instance of North America getting a new model before Japan. The DW5600MW-7 is based on the original square G-Shock design and features an EL backlight with afterglow, stopwatch, countdown timer, and alarm. (Some of the functions listed on the product page at Macys.com seem to be incorrect such as world time and 5 alarms.) The DW5600MW-7 has a matte white exterior with black lettering and a neutral light gray face. This simple white watch will complement summer outfits and is suitable for any outdoor activities with its legendary shock resistance and 200-meter water resistance.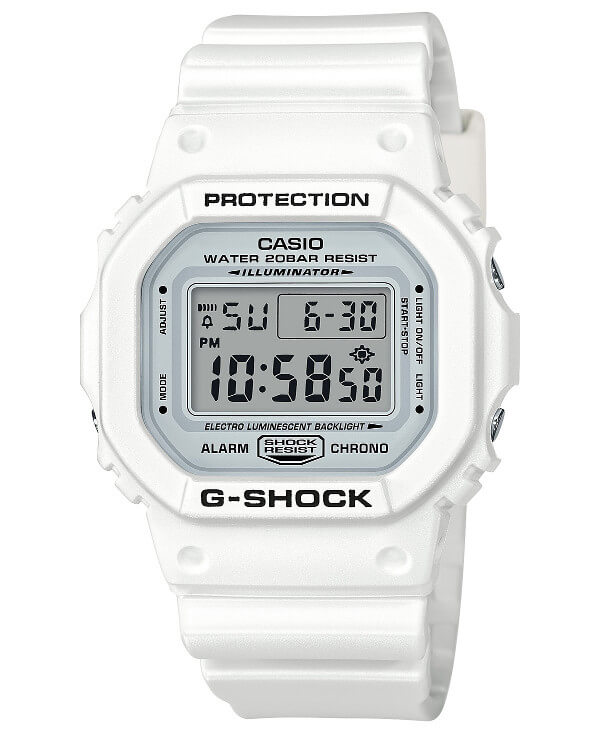 DW5600MW-7 on Amazon
DW5600MW-7 at Macys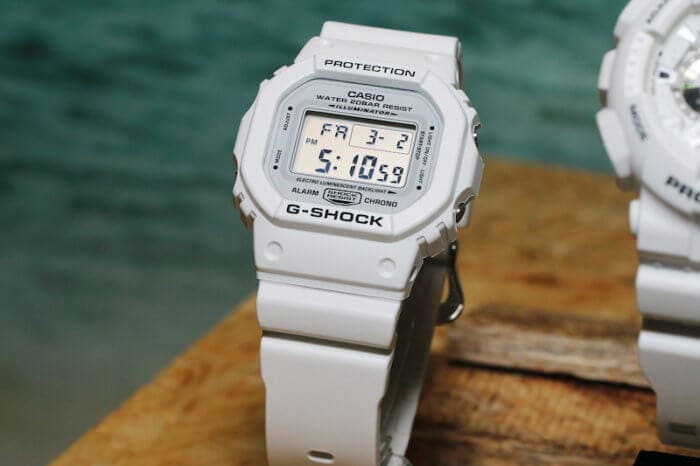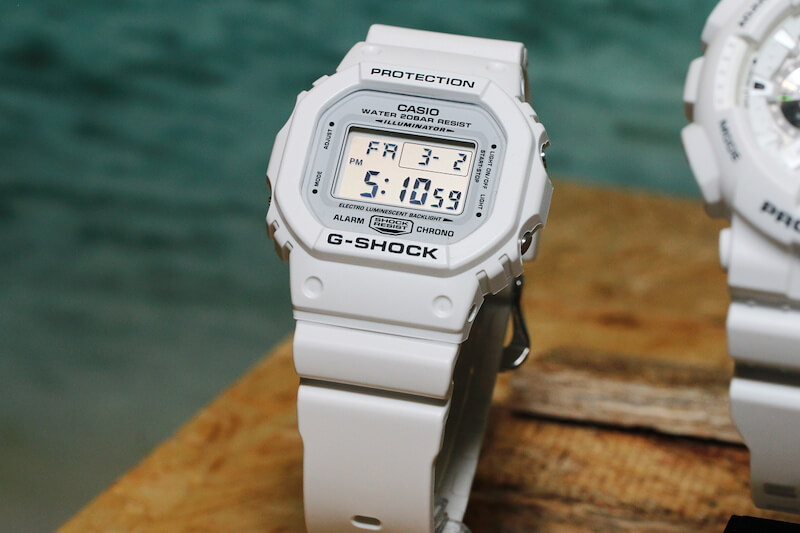 Along with the DW-5600MW-7JF there are four other models scheduled as part of the Marine White Series for Japan. The analog-digital models have white hands with black tips and all models have standard LCD displays. Some models are likely to get a wider international release and some (perhaps the GW-M5601MW-7JF) may end up being for Japan only.
The AWG-M100SMW-7AJF is a mid-size analog-digital model with Tough Solar power and Multi-Band 6 radio timekeeping.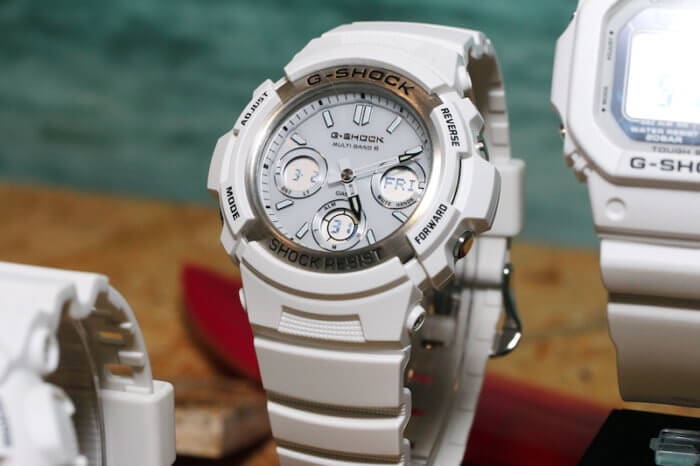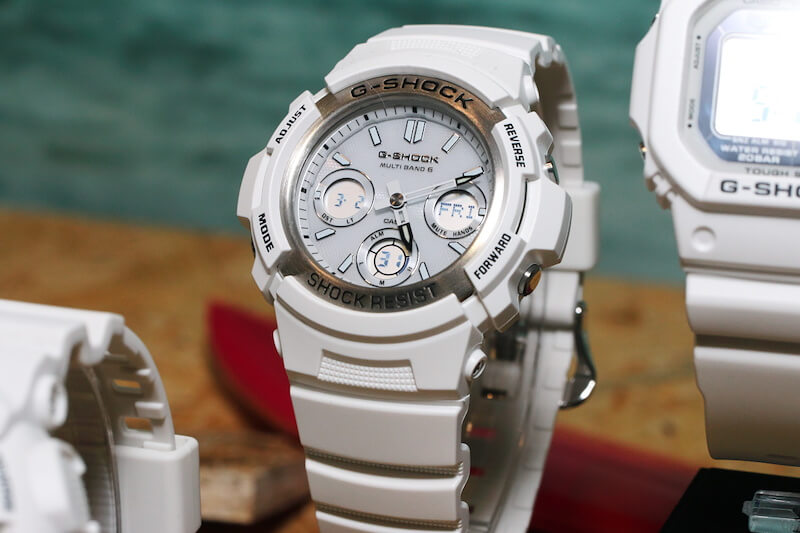 The GA-100MW-7AJF is a large-case analog-digital model with a display that resembles an instrument panel.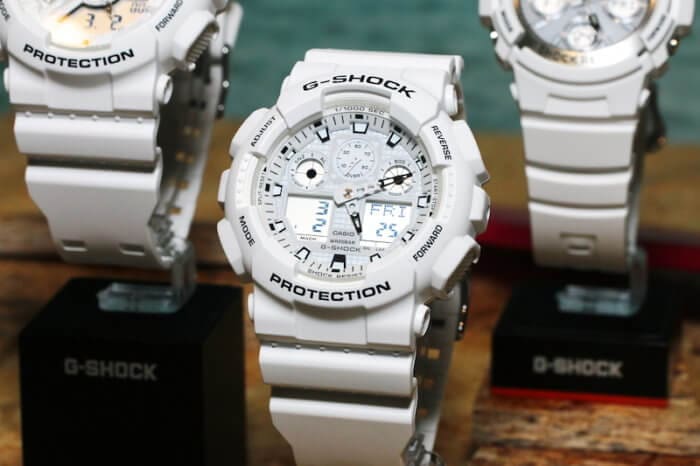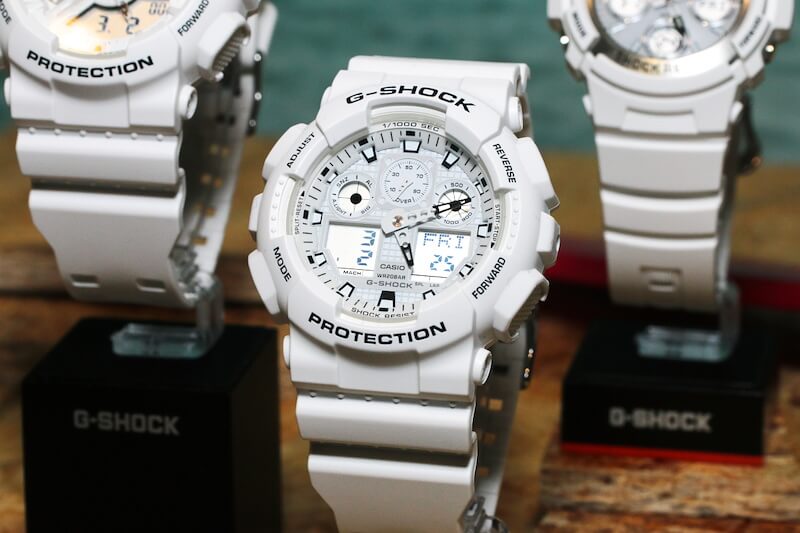 The GA-110MW-7AJF is a large-case analog-digital model with an industrial-style display.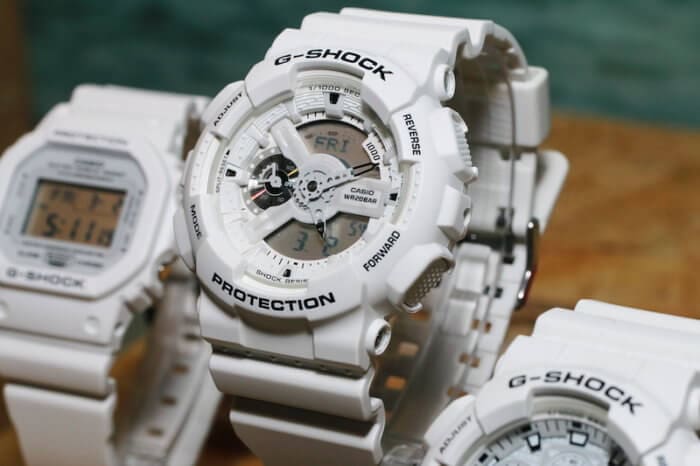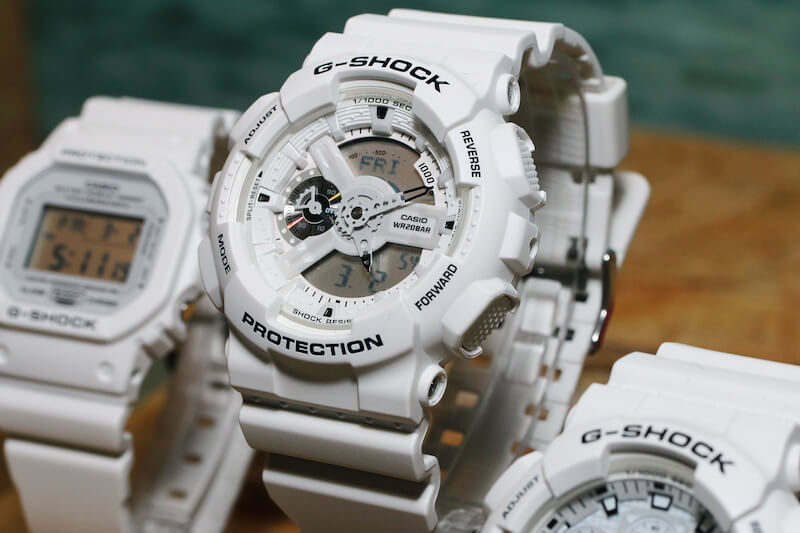 The GW-M5601MW-7JF is a classic square model with Tough Solar and Multi-Band 6 timekeeping.