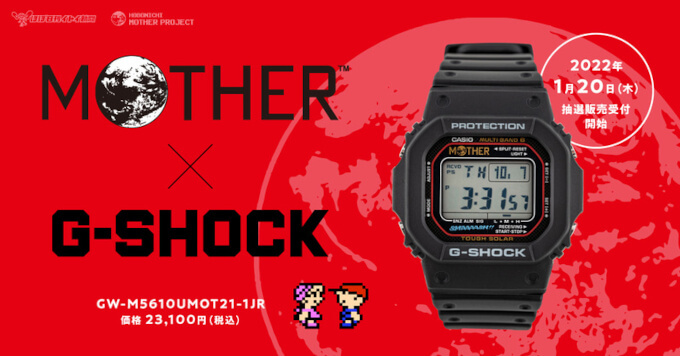 The Mother x G-Shock GW-M5610UMOT21-1JR watch is a collaboration with the classic Nintendo video game from 1989 and will be sold by lottery in Japan. The color scheme is similar to the standard GW-M5610U-1JF, but a closer look of the face reveals a "Mother" logo in place of the Shock Resist logo and stylized "Smaaaash!!" text in place of the Water Resist label. The case back cover is engraved with the Mother earth logo and a copyright notice for Shigesato Itoi and Nintendo.
"Mother," written and directed by Shigesato Itoi, is a cult classic RPG video game for the Nintendo Famicom console. The game was notable for its 20th century American setting and its Dragon Quest-inspired gameplay. Known as "EarthBound Beginnings" outside of Japan, it was not released in the United States for the NES, though a localized prototype was later discovered and leaked to the internet as "EarthBound Zero." "Mother 2: Gīgu no Gyakushū" was released in Japan in 1994 for the Super Famicom and as "EarthBound" outside of Japan for the Super NES in 1995. "Mother 1+2" was released for the Game Boy Advance in 2003 in Japan. "Mother 3" was released for the GBA in 2005 in Japan. "EarthBound Beginnings" was released worldwide for the Nintendo Wii U Virtual Console in 2015.
The GW-M5610U base is a Tough Solar and Multi-Band 6 model with an updated module featuring an LED light and other enhanced functions.
The lottery application period is from January 20 (11:00 a.m.), 2022, to January 27 (11:00 a.m.). The GW-M5610UMOT21-1JR has a price of 23,100 yen and is scheduled for delivery in early February 2022. For more information (in Japanese) and to register, visit the Hobonichi Mother Project web shop.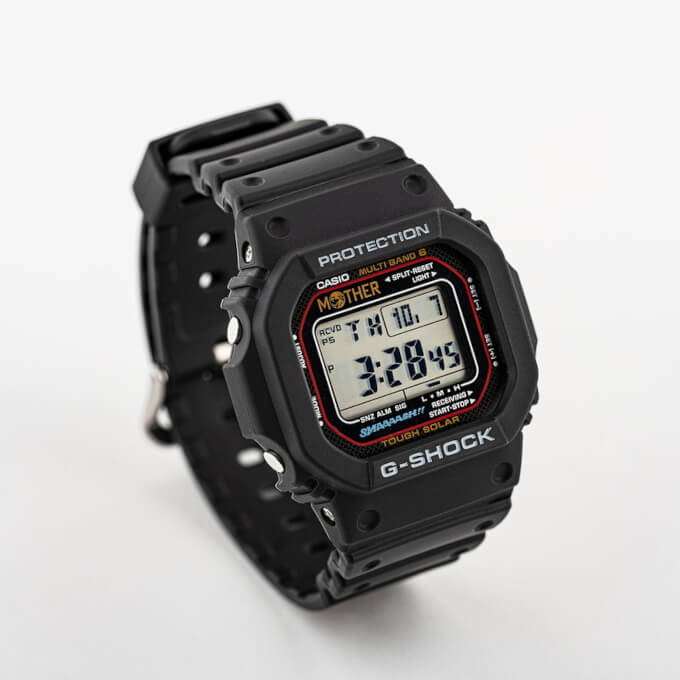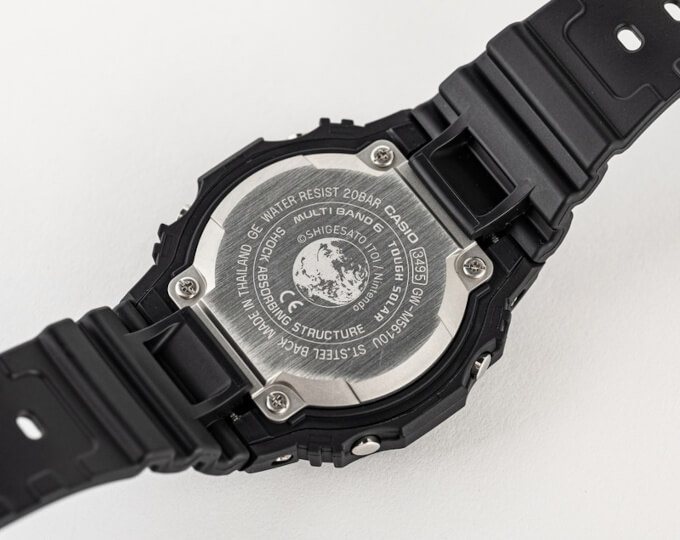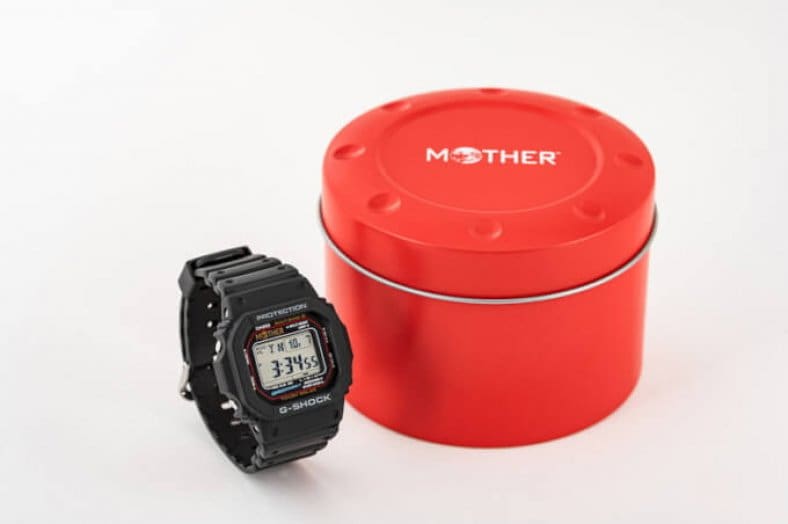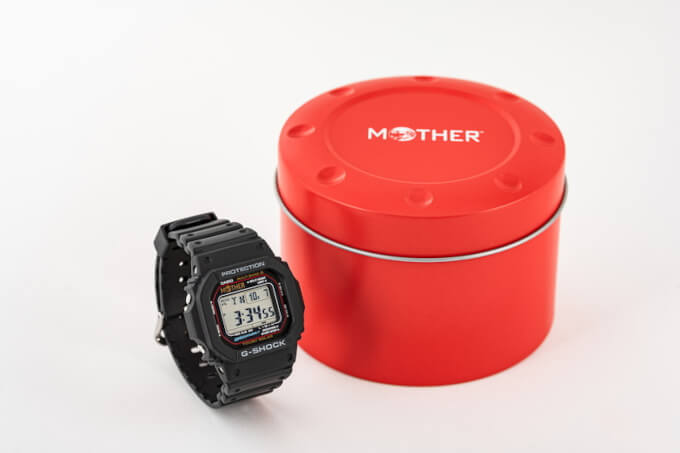 Mother x G-Shock Official Trailer Video: