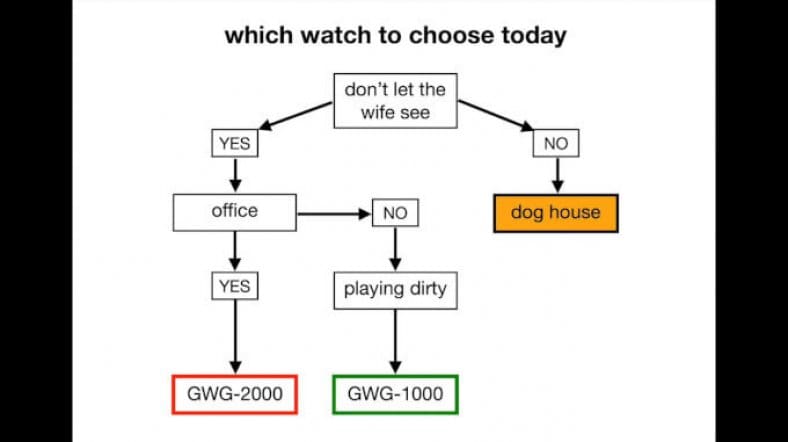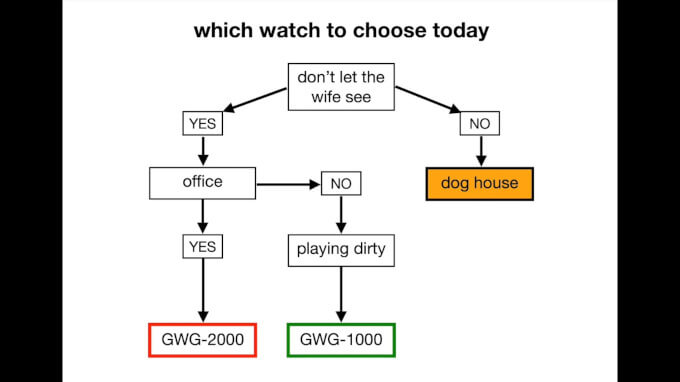 Image by WatchUP69 Mr Rangeman
The G-Shock Mudmaster GWG-2000 is a watch that needs to be seen in person to fully appreciate it. The stainless steel bezel with polished edges and the unique surface patterns of the forged carbon parts reflect the light in a striking way that the resin bezel of the GWG-1000 doesn't. Some YouTube videos capture this, but it really sets itself apart when viewed in a store alongside other watches.
With his usual humor, YouTuber WatchUP69 Mr Rangeman takes a close look at the GWG-2000 after owning it for 45 days and compares it with the GWG-1000. Since the GWG-2000 has the same module functions as the GWG-1000, he mainly discusses the exterior features and build. He makes a good point about how the GWG-1000 would be better for extreme outdoor use, as the bezel is easier to remove for cleaning and cheaper to replace than the bezel parts of the GWG-2000. Also, the GWG-1000 uses Alpha Gel in its interior and is arguably more vibration-resistant with the "Vibe Resist" designation (though to what degree better compared to the GWG-2000 is unknown, and all G-Shock watches are vibration-resistant to some degree). In its favor, the GWG-2000 has a smaller and thinner size plus the aforementioned premium look. Mr Rangeman describes the GWG-1000 as the "military version" and the GWG-2000 as "edging towards being a tough watch for the city."
Those who wouldn't consider the GWG-2000 may change their minds once they see it in person, just like Mr Rangeman, who initially mocked it in his Khaby Lame parody video.