New for October are a handful of fashion-oriented G-Shock colorways and three Precious Heart Selection pairs (including one Baby-G model).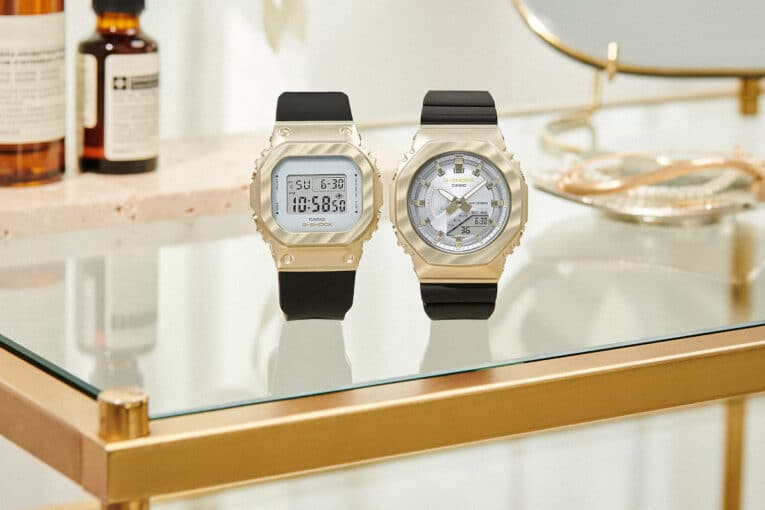 The jewelry-inspired GM-S5600BC-1 (right) and GM-S2100BC-1A (left) have a 3D textured bezel with soft curves, which is the result of a special forging process of the stainless steel bezel. These are smaller models with black resin bands designed for women and smaller wrists. Like the full resin GMD-S5600 series (which came after the GM-2100), the GM-S5600BC-1 is now using module (3523) which has the white LED backlight instead of the green-blue EL backlight and improved battery life of approximately three years.
Specifications: GM-S2100, GM-S5600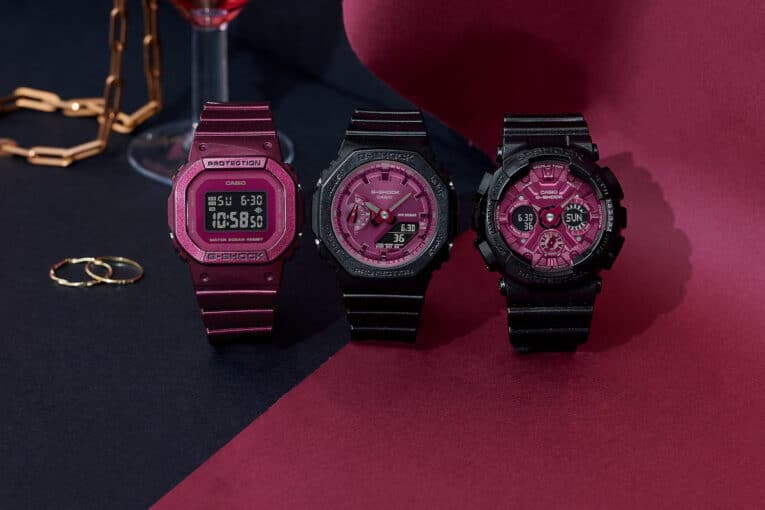 The Red Burgundy Series features resin women's models with a metallic red dial or red face. The GMA-S120RB-1A (right) and GMA-S2100RB-1A (middle) have a black resin bezel and band, and the GMD-S5600RB-4 (left) has a red bezel and band. The resin in these models appears to be a little different than the usual resin colors, as the black resin appears to have small specks in it and the red resin of the GMD-S5600RB-4 has a glossy and sparkly appearance.
Specifications: GMD-S5600, GMA-S2100, GMA-S120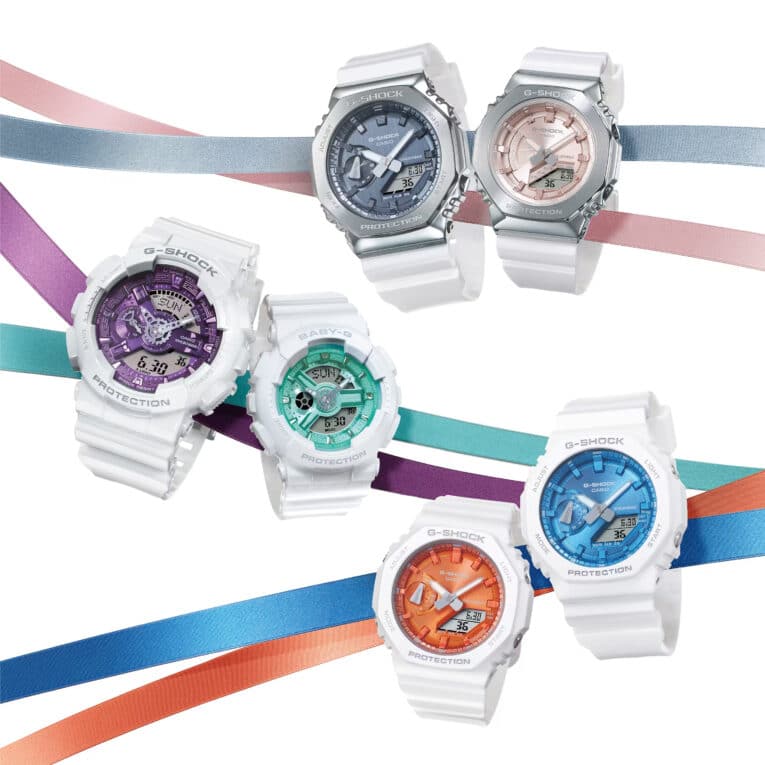 The limited edition Precious Heart Selection pairs for 2023 are inspired by holiday ornaments and gift wrappings and include the full-size GM-2100WS-7A with navy blude dial and smaller GM-S2100WS-7A with pink dial (top), GA-110WS-7A with purple dial and Baby-G BA-110XWS-7A with green dial (middle), and GA-2100WS-7A with blue dial and GMA-S2100WS-7A with orange dial (bottom). Each model is available individually. The watches have a colorful metallic vapor deposition on the dial, and the stainless steel case back of each watch has a special engraving depicting a rope tied into a heart. The Baby-G BA-110XWS-7A will be released in November.
Update: G-Shock U.S. released the GM2100WS-7A ($200), GMS2100WS-7A ($180), GA110WS-7A ($150), GA2100WS-7A ($120), and GMAS2100WS7A ($120).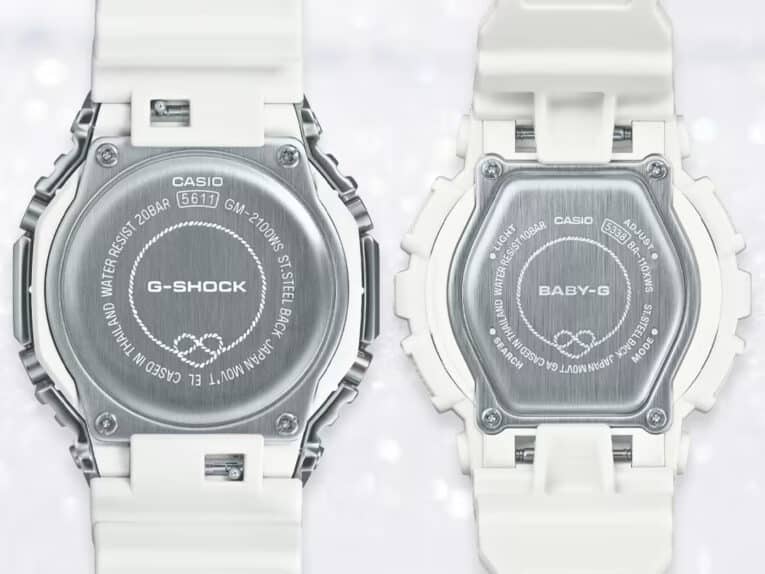 Specifications: GM-2100, GM-S2100, GA-110, GA-2100, GMA-S2100
G-Shock and K-pop group Itzy teamed up for the promotion of the Precious Heart Selection models.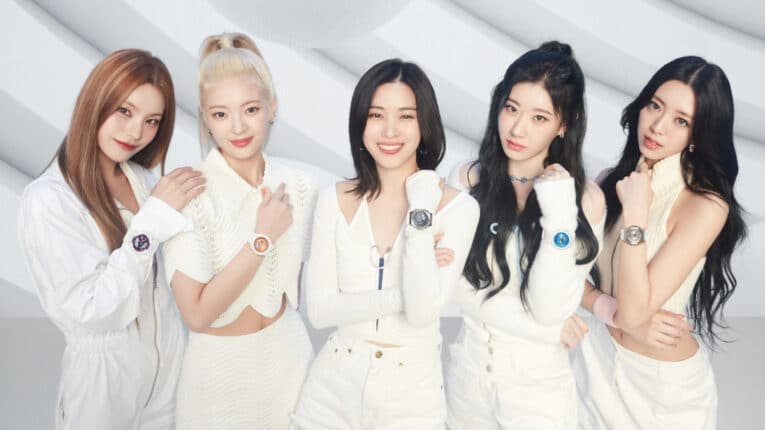 Please follow your country's official G-Shock site for additional release information.