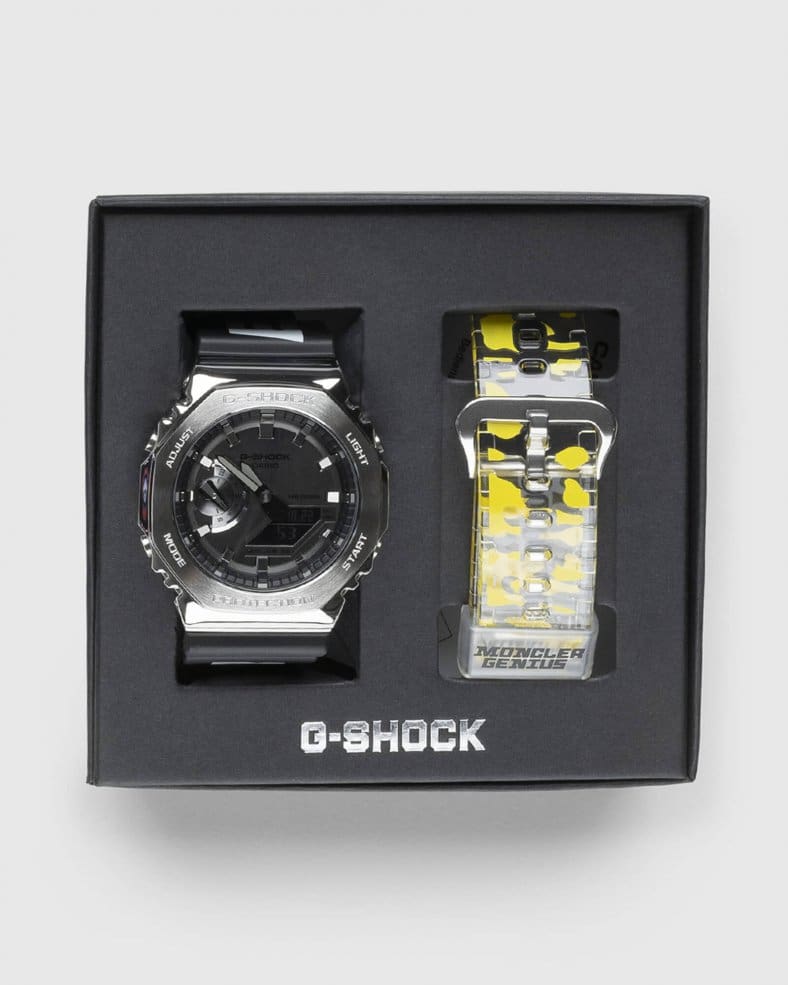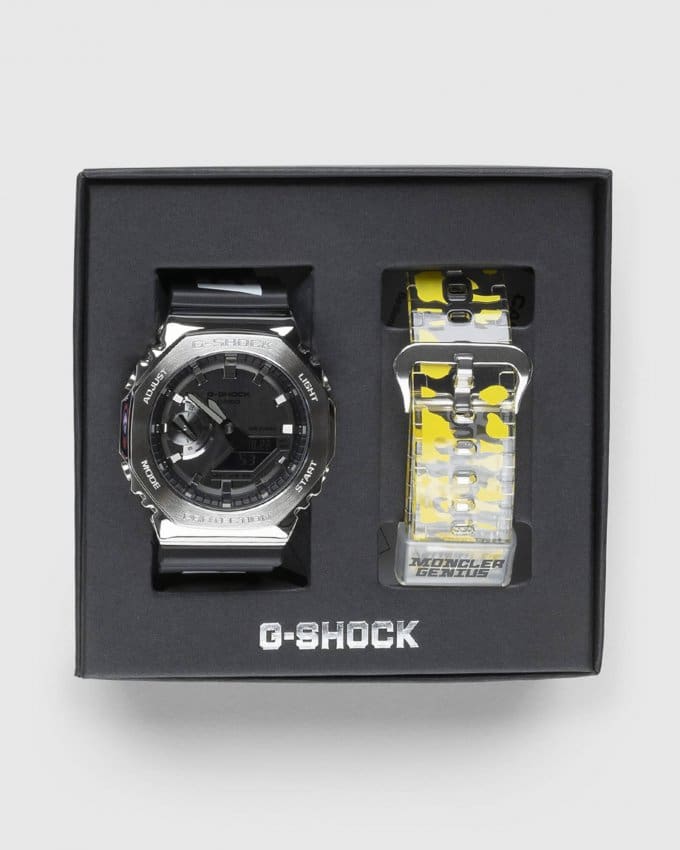 Italian luxury skiwear brand Moncler is releasing the Moncler Genius x G-Shock GM2100 collaboration watch as part of its House of Genius collection. The watch is a GM-2100-1A with a silver stainless steel bezel and two interchangeable bands. The black resin band has large Moncler Genius logo lettering in white, and the semi-transparent band has a yellow camouflage pattern, logo, and branded keeper. The watch also has a custom branded case back.
G-Shock is one of several brands to be featured in the House of Genius project. Curated and designed by Highsnobiety CEO and founder David Fischer, the project is described as "a cultural bonanza that brings together some of the world's most popular creatives." Products from the collection will be sold at four pop-up shops in New York City (Nov 4-10), London (Nov 1 – Dec 4), Seoul (Nov 8 – Jan 2), and Shanghai (Nov 4 – Feb 28). For more information on the House of Genius and the pop-up locations, visit highsnobiety.com.
The Moncler Genius x G-Shock GM2100 will be available online for $340/€295 on November 4 at the Highsnobiety Shop.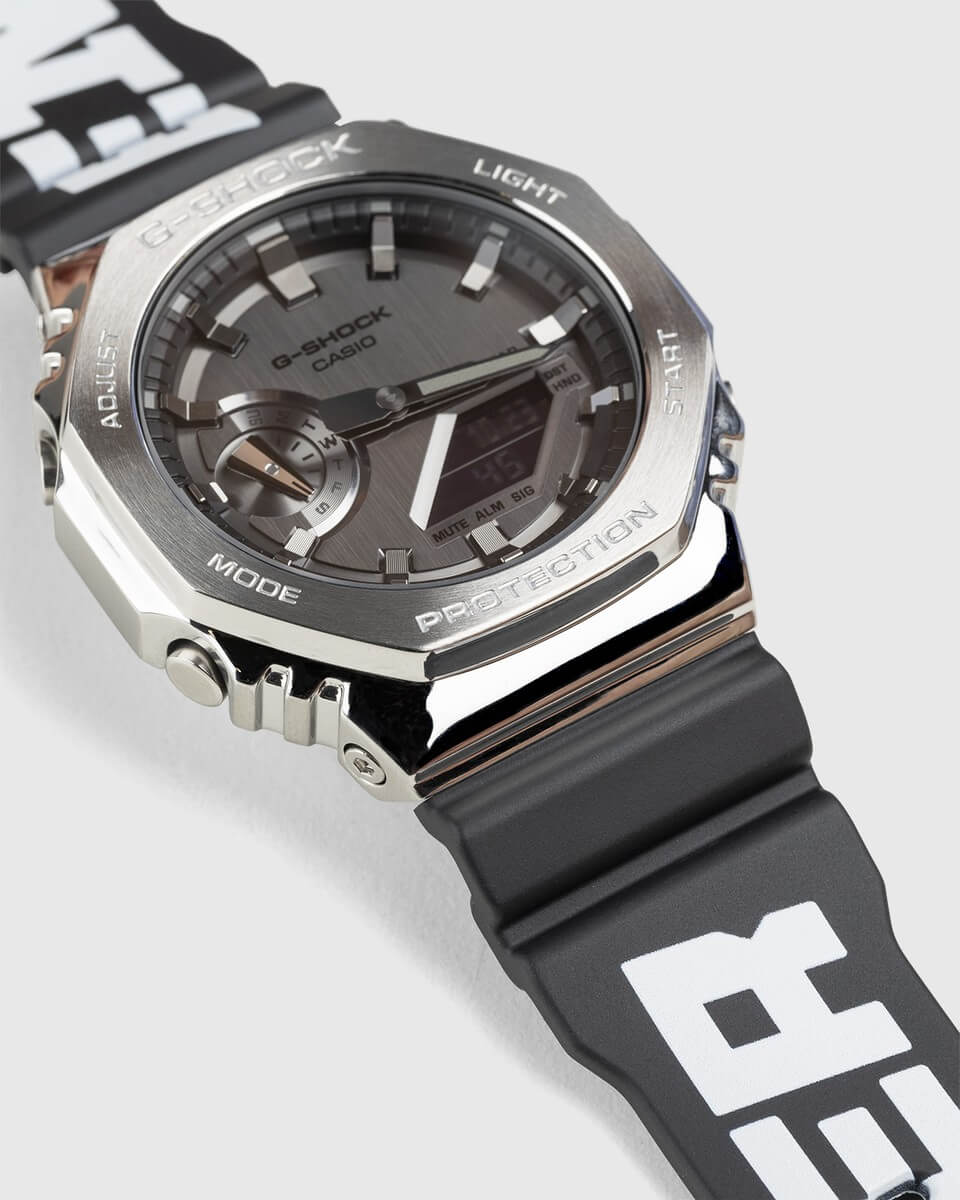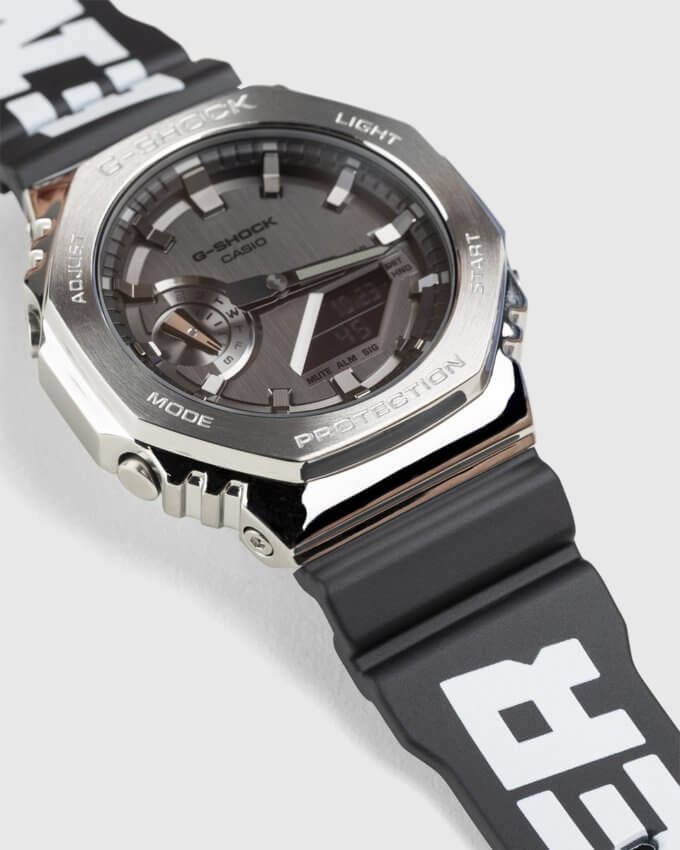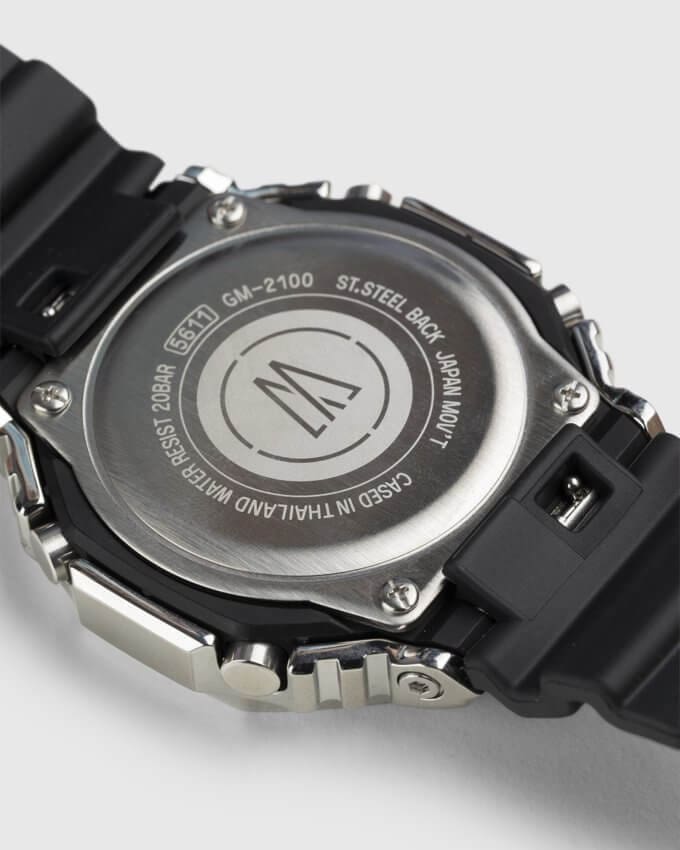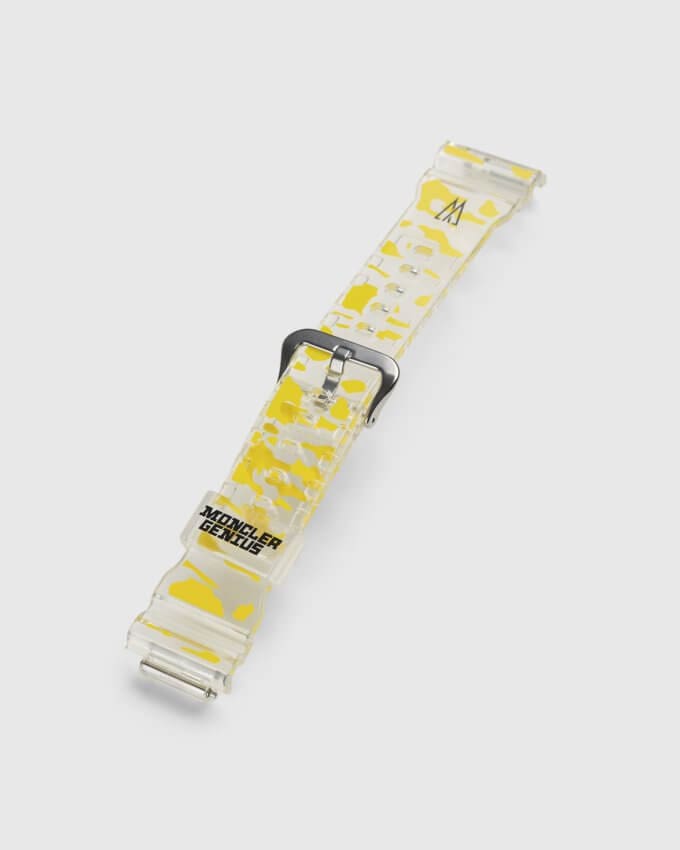 "Moncler Presents House of Genius" Video: