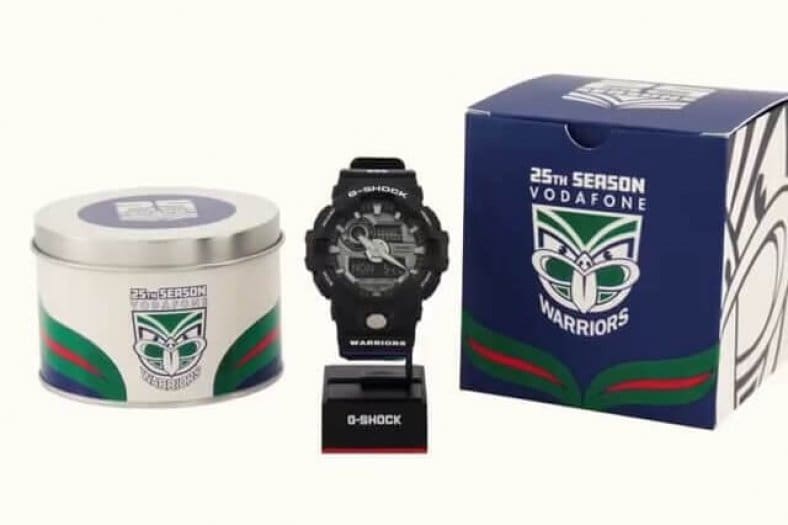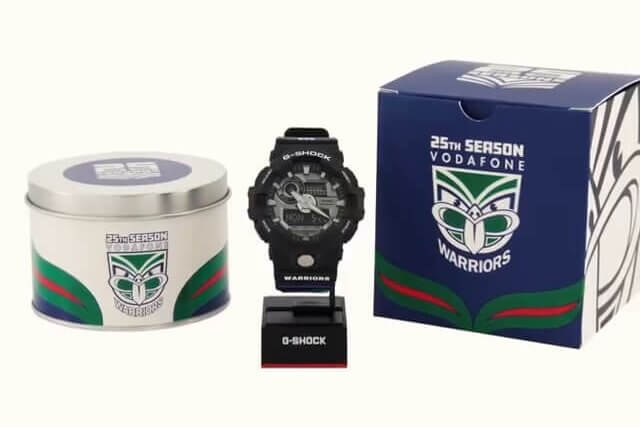 The New Zealand Vodafone Warriors are releasing a limited edition G-Shock GA-710 collaboration watch for 2019. The watch has a Warriors logo and team-inspired artwork on the bands and comes in an exclusive box and tin. The base is the G-Shock GA-710-1A featuring a silver metallic face.
The Warriors are a National Rugby League team based in Auckland and are the league's only team from outside of Australia. The team is celebrating its 25th season in 2019 and has returned to the original team colors of blue, green, red, and white to celebrate the occasion.
According to G-Shock NZ, the watch will be available at 5 p.m. on June 21 at https://bit.ly/2ZALEtk (page is not yet active).