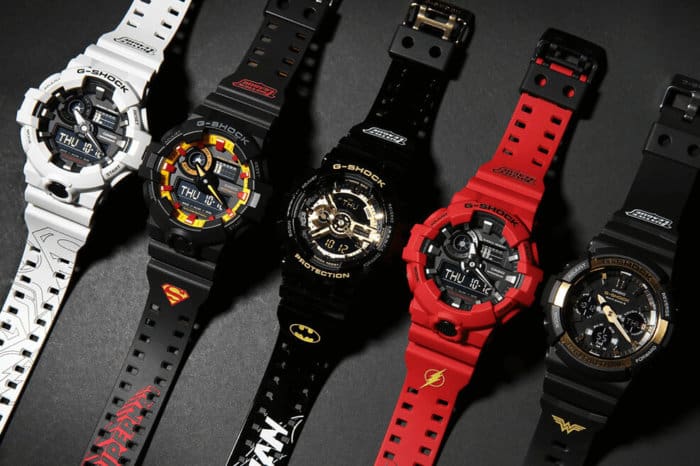 D.C. Comics and Casio have teamed up to release five G-Shock watches in China to promote the release of the Justice League movie. Four of the watches match the colors of a Justice League member and have custom graphics and logos on the bands. Unfortunately Aquaman and Cyborg are left out here and the fifth watch is a tribute to the other four members. The models include the white GA-700-7A (Justice League, ¥1090 CNY), black and gold GA-110GB-1A (Batman, ¥1590 CNY), red GA-700-4A (The Flash, ¥1090 CNY), black and yellow GA-700BY-1A (Superman, ¥1090 CNY), and black and gold GAW-100G-1A (Wonder Woman, ¥1690 CNY). Each watch comes in a custom latch box and includes a co-branded computer mouse. These limited edition watches are available at the Casio China Online Store and Tmall.com, where you can see additional photos and promotional media.
(The GA-700BY-1A is also known as the Burning Sun Edition and was previously a China-only release which later appeared in Canada and is now available in the U.S. at Zumiez.)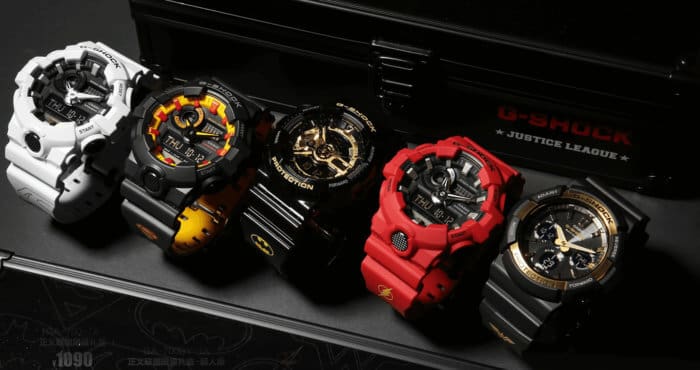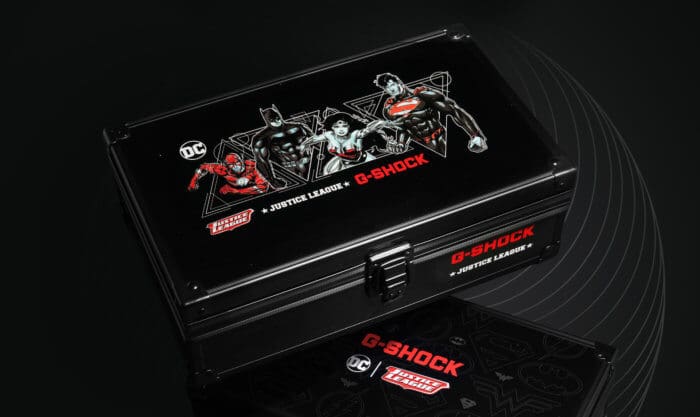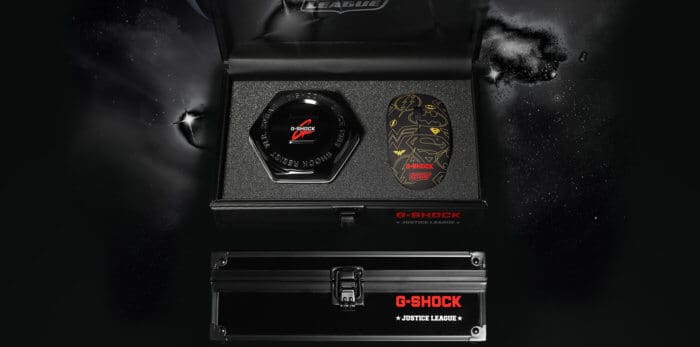 (
Disclosure: G-Central is reader-supported and earns a commission on purchases made from its links to Amazon and eBay. G-Central is an independently managed fan blog and is not an official Casio G-Shock site.
)