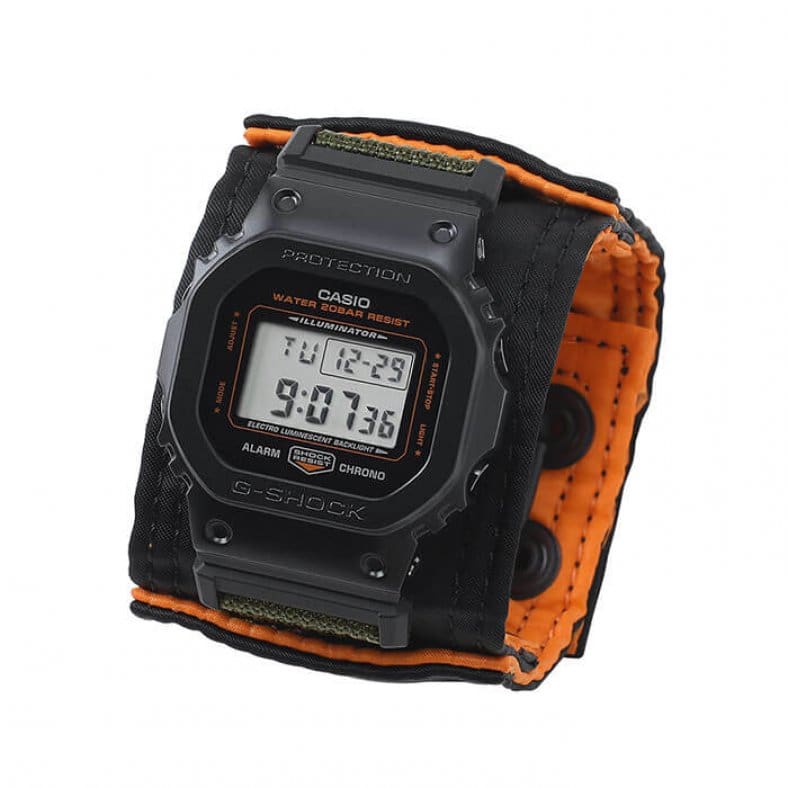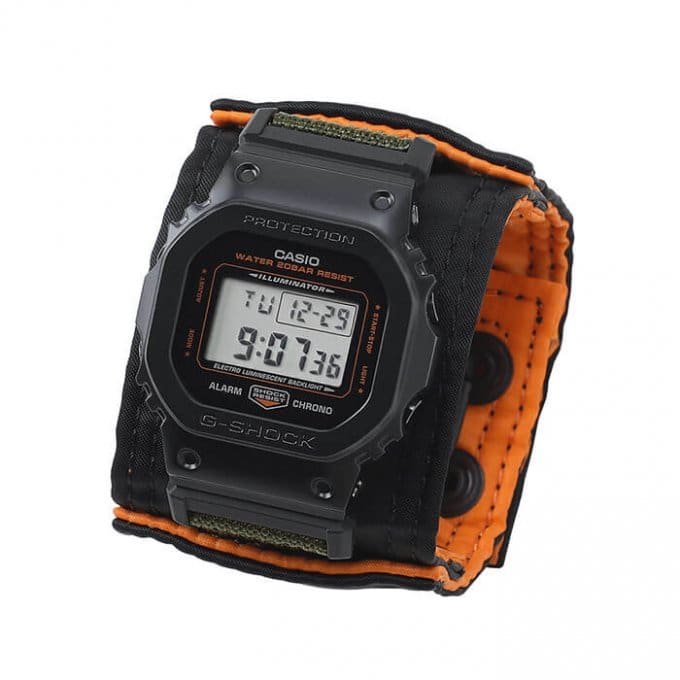 Yoshida & Co., Ltd., the parent company of popular bagmaker Porter, is releasing a G-Shock collaboration watch to commemorate the brand's 85th anniversary. The limited edition GM-5600EY-1JR has a number of unique features.
The base is a GM-5600 with a stainless steel bezel, although it may initially appear to be resin because of the unique matte finish of the black ion plated surface. The labels and display border on the face are the orange brand color of Porter, along with the resin inner case which is partially visible from the back. The case back has a black IP with a Porter anniversary logo, and the Porter logo appears on the EL backlight. The watch also comes with a black resin band and a military-style olive green nylon band, both with a Porter logo and quick-release levers. Also included is a special cuff-style nylon band that is made from the same fabric as Porter's Tanker series of bags.
The watch has a list price of 39,800 JPY plus tax and will be sold by a pre-run lottery at Porter stores in Japan. (Visit here for more lottery information and instructions in Japanese). It will also be sold online on 18 December 2020 (12:00 p.m.) at yoshidakaban.com.
The GM-5600EY-1 was also announced for other Asian countries in January 2021. The GM5600EY-1 is also expected to be released in the U.S. for $380, but this has not been officially confirmed yet.
Update: The G-Shock Soho Store in New York City is selling the GM-5600EY-1 for $380 in a very limited quantity, with phone orders accepted and free shipping in the continental U.S. (Visit link for more details.)