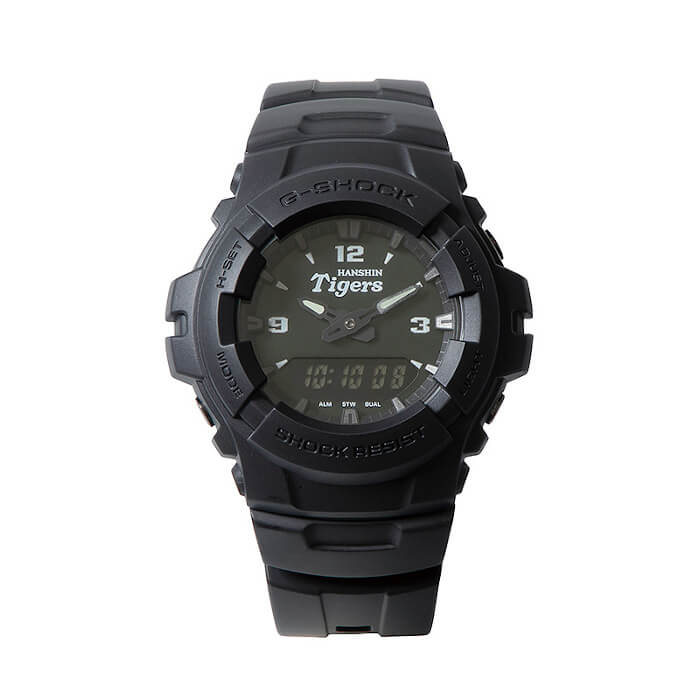 The Hanshin Tigers are releasing a G-Shock G-100 collaboration watch to commemorate the team's 85th anniversary.
The custom watch features blackout design with a white Hanshin Tigers logo on the dial. The team's mascot To-Lucky appears with an anniversary emblem on the stainless steel case back and the exclusive packaging.
The Nishinomiya-based Tigers are one of Japan's oldest and most popular professional baseball teams. The team's rivalry with the Yomiuri Giants is considered to be Japan's biggest baseball rivalry.
The watch will be available at 10:00 on 22 June 2020 at shop.hanshintigers.jp for 20,200 JPY, and on 23 June at Team Shop Alps and Fan Shop Dugout.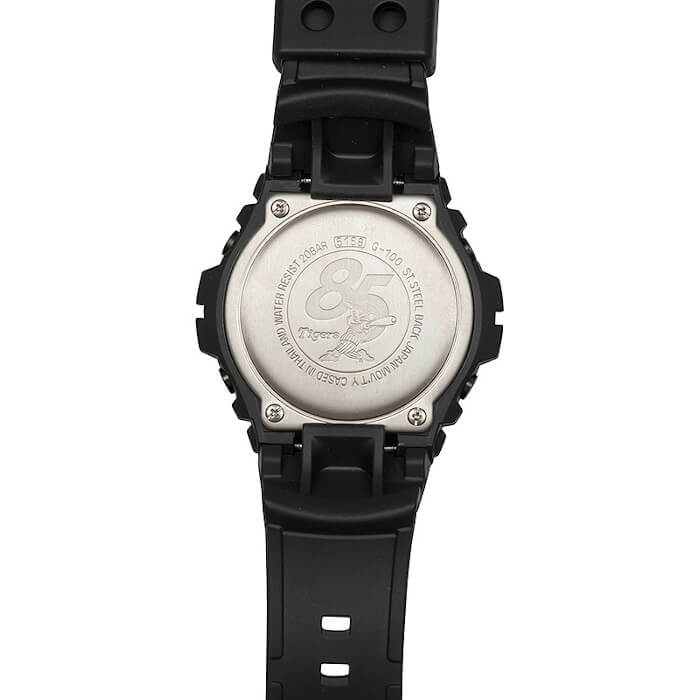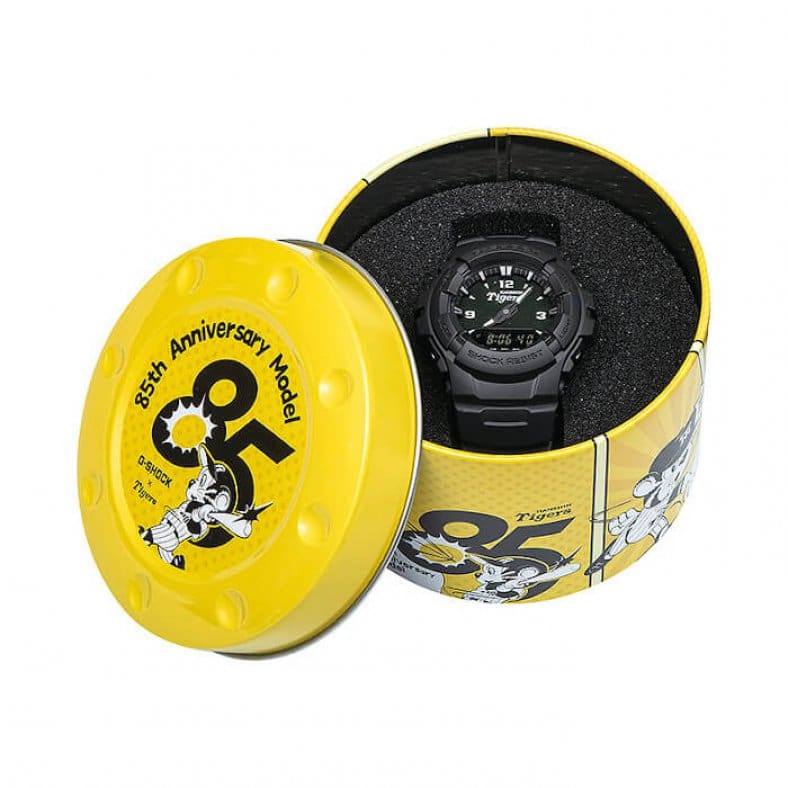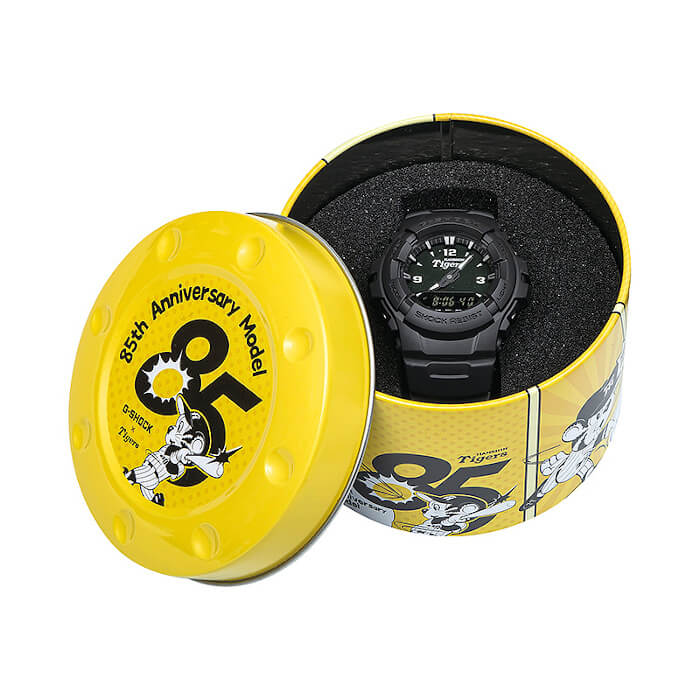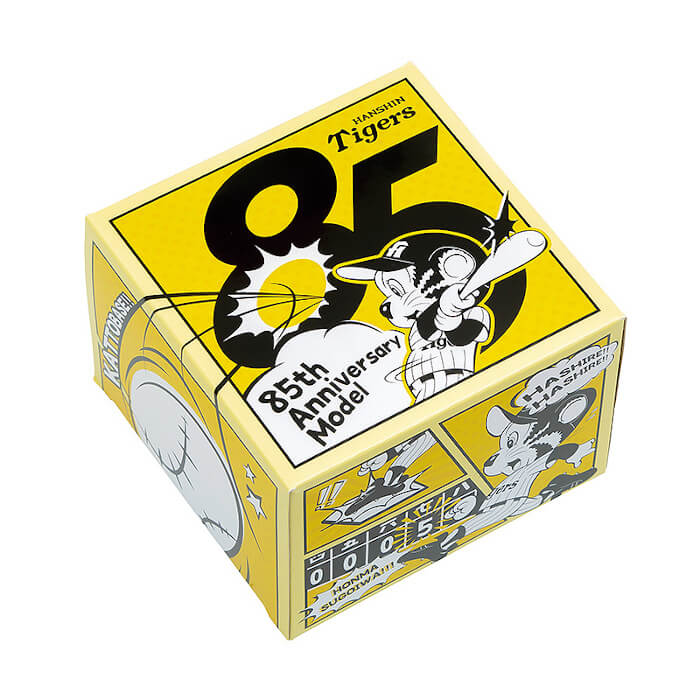 The Tigers also released a custom white and yellow G-Shock GD-100 "2020 Limited Model" collaboration, available for 19,000 JPY at shop.hanshintigers.jp. This watch has a "Limited Edition 2020" emblem on the case back with the tiger logo and comes in exclusive packaging.