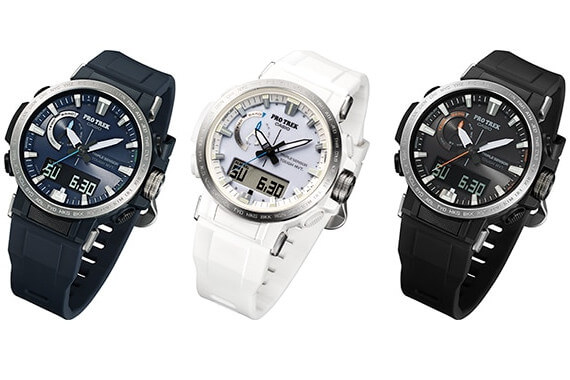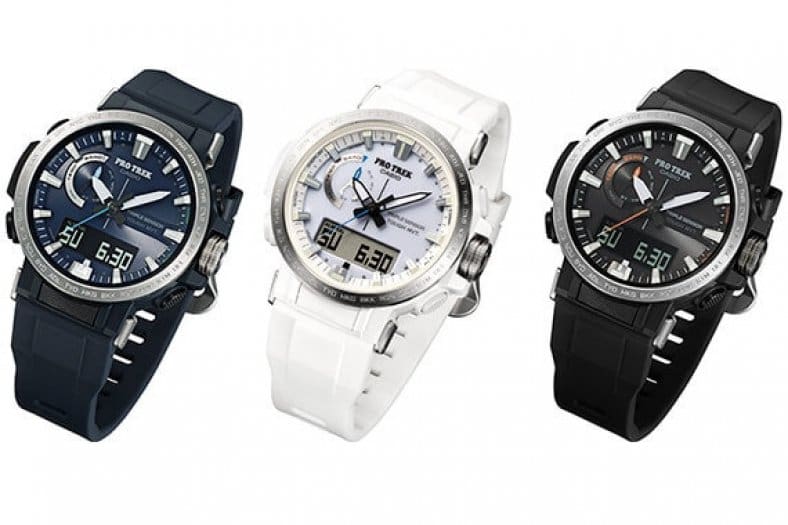 The Casio Pro Trek PRW-60 series is a smaller, full-featured analog-digital Pro Trek. It takes all the features of the Pro Trek PRW-6100 and puts them into a pared-down body through the use of the new Cross Frame Structure in which the lugs are integrated into the case back. These features include Tough Solar power, Multi-Band 6 radio timekeeping, and the Triple Sensor (with altimeter-barometer, compass, and thermometer). An enhanced feature is the Neon Illuminator as part of the full auto double LED light, which makes the fluorescent-coated hands and markers highly visible in the dark with a UV-A LED. A second LED light illuminates the LCD display. A mirror finish is applied to the index markers for a refined appearance. The bands are made of Dura Soft silicone. Other features include 100-meter water resistance, world time (29 cities + UTC), 1/100 second stopwatch, countdown timer (60 minutes), 5 daily alarms, and battery level indicator.
The PRW-60 measures 50.5 x 47.2 x 13.3 mm which is significantly smaller but a little thicker than the PRW-6100's 58 x 51.6 x 12.8 mm.
Debut models include the navy PRW-60-2A with reverse LCD, white PRW-60-7A with standard LCD, and black PRW-60Y-1A with reverse LCD. The PRW-60-7A is the first white analog-digital Pro Trek watch and also has a white face which is a new feature for a Tough Solar model. Those who want an unobtrusive yet full-featured ABC sensor watch for outdoor activities, and those with smaller wrists such as women and young people may prefer the smaller size of the PRW-60.
Update: The PRW-60-2AJF and PRW-60-7AJF have a list price of ¥52,000 JPY and the PRW-60Y-1AJF has a list price of ¥54,000 JPY. The PRW-60 series is slated for a May 18, 2018 release in Japan. Outside of Japan it is only available in China and Europe.
Update 2: Casio is releasing the PRW-60YAE-1AJR in Japan in July 2018 which includes two bands: a silicone band and a carabiner attachment band to attach the watch to pack straps or clothing for hands-free viewing while climbing. List price is ¥57,000 JPY.
Update 3: The PRW-60-2A and PRW-60Y-1A are May 2019 releases in Asia.
Pro Trek PRW-60-2AJF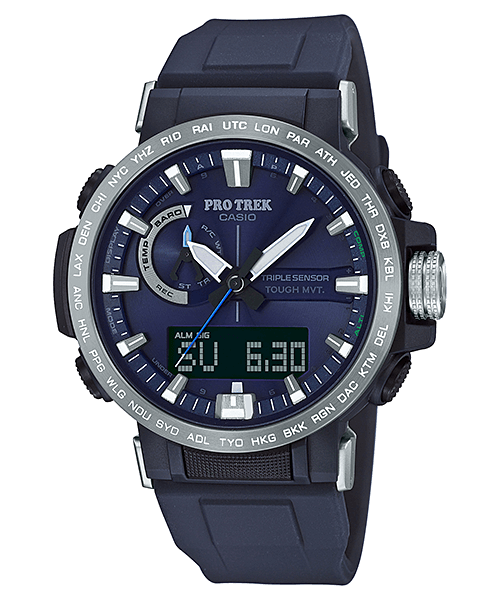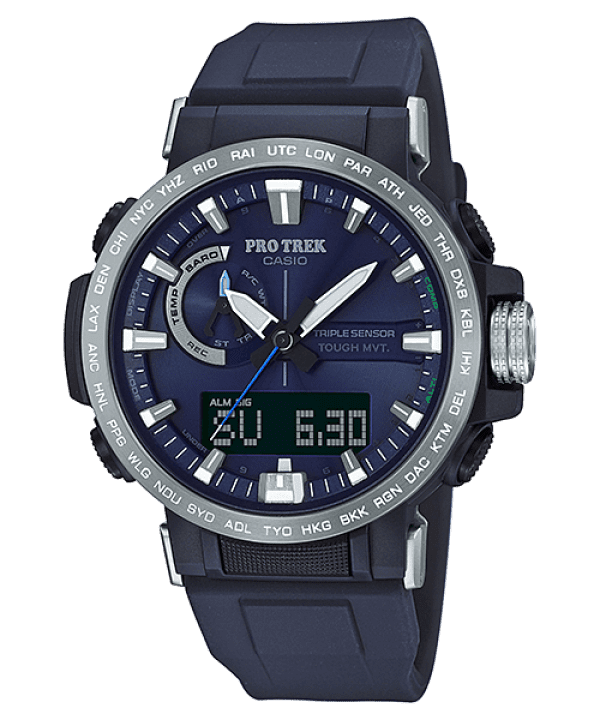 Pro Trek PRW-60-7AJF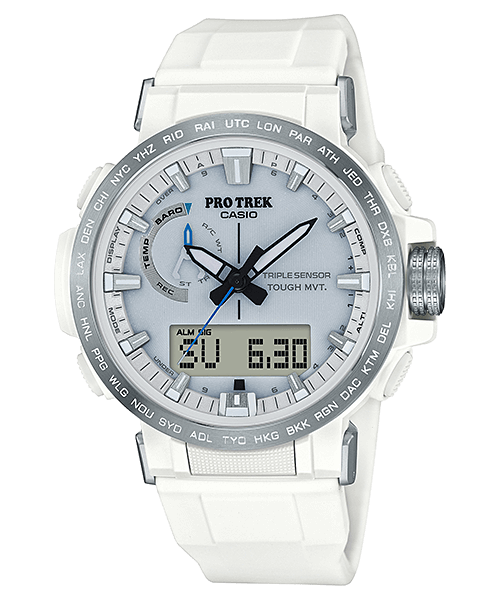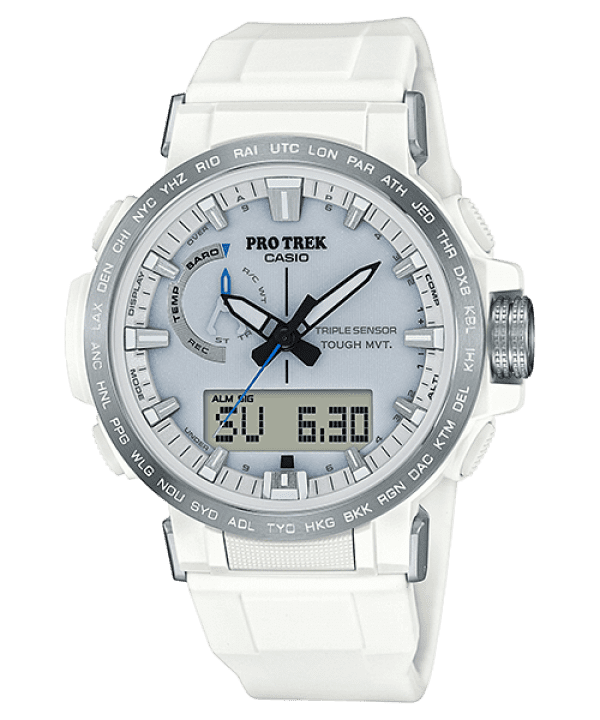 Pro Trek PRW-60Y-1AJF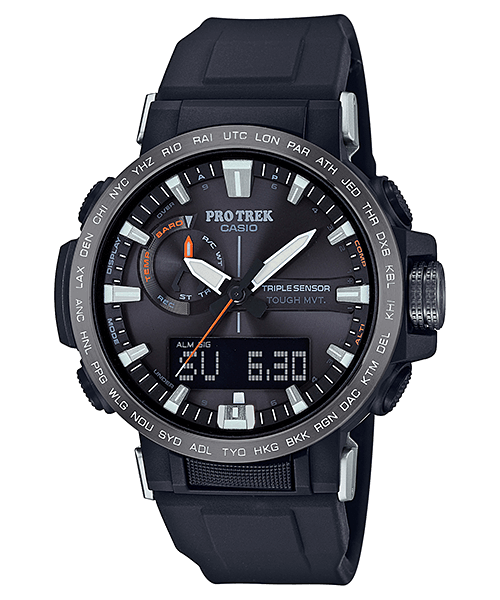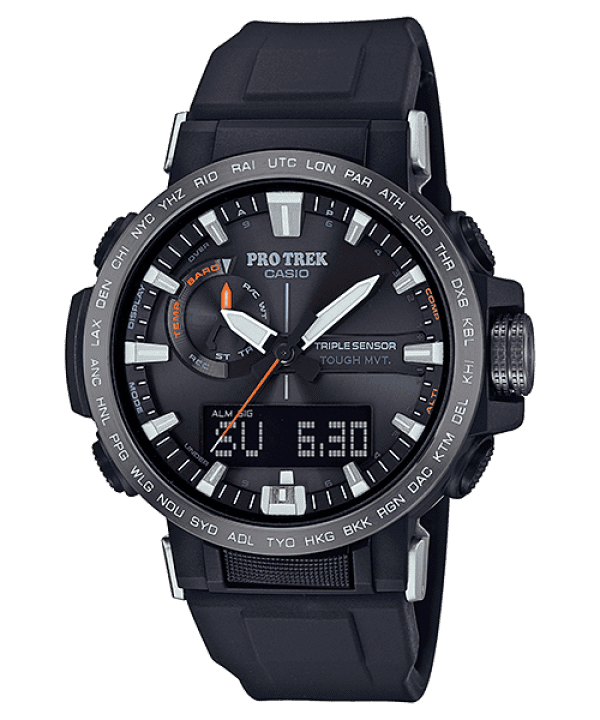 Pro Trek PRW-60YAE-1AJR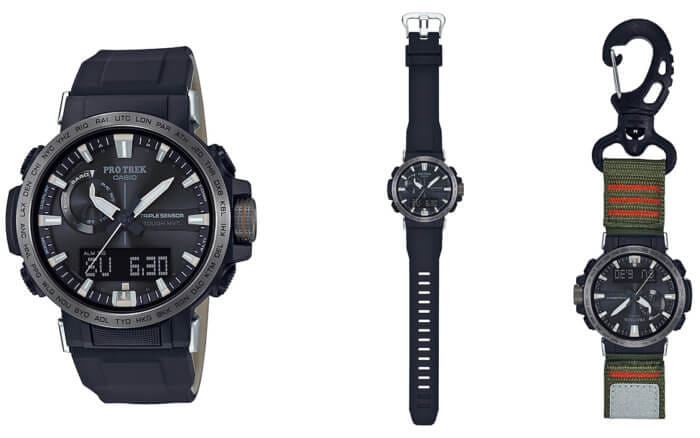 Casio Pro Trek PRW-60 Promotional Video: