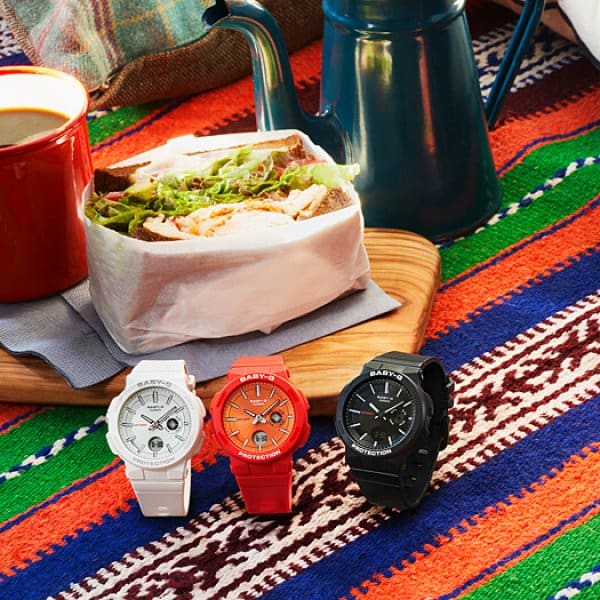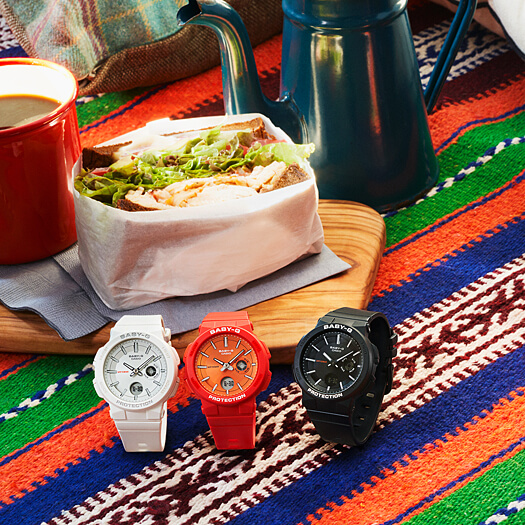 Casio America recently released the Baby-G BGA-255 Series featuring the Neon Illuminator, a black light LED that makes the hands and markers glow vividly in the dark. The debut models include the black BGA255-1A, orange BGA255-4A, and white BGA255-7A with a list price of $99 USD each. Known as the "Wanderer Series" in Japan, the BGA-255 makes an excellent travel watch with its simple, lightweight design and world time feature.
Features include shock resistance, 100-meter water resistance, world time (27 cities with DST on/off), 1-second stopwatch (59'59 max with split, 1st & 2nd place times), countdown timer (60 minutes max with auto repeat, time up alarm), 5 daily alarms with 1 snooze alarm, Neon Illuminator LED light with afterglow (1.5 or 3 seconds), and estimated 3-year battery. The BGA-255 measures 45.1 x 41.0 x 13.3 mm and weighs 33 grams.
In other BGA-255-related news, Casio is releasing the Baby-G BGA-255-5A in collaboration with the Suzuki Hustler Wanderer, a subcompact crossover SUV sold in Japan. The watch matches the car's outdoors-inspired "chiffon ivory metallic" color scheme. The Hustler Wanderer is a special edition and represents the top of the Hustler range.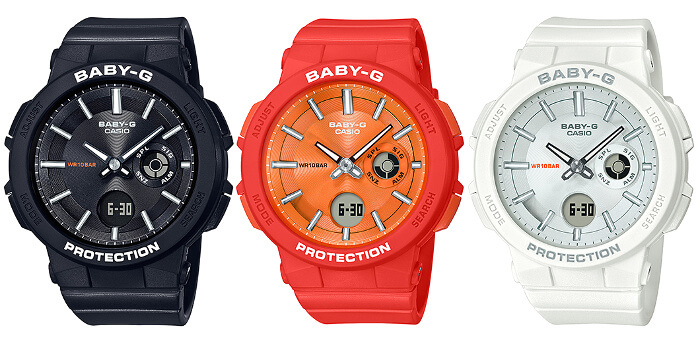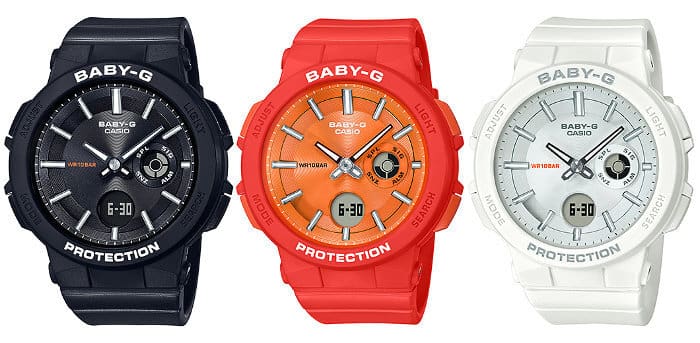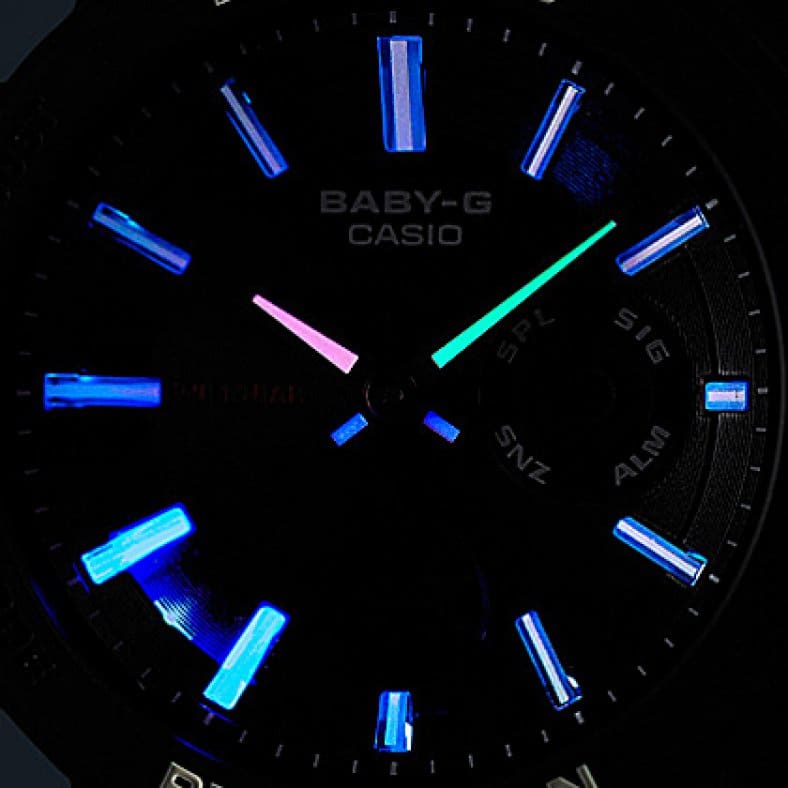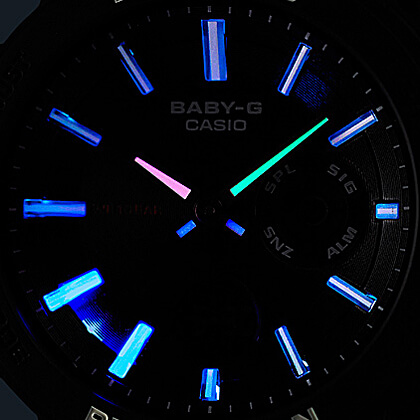 Baby-G BGA-255-5A x Suzuki Hustler Wanderer: