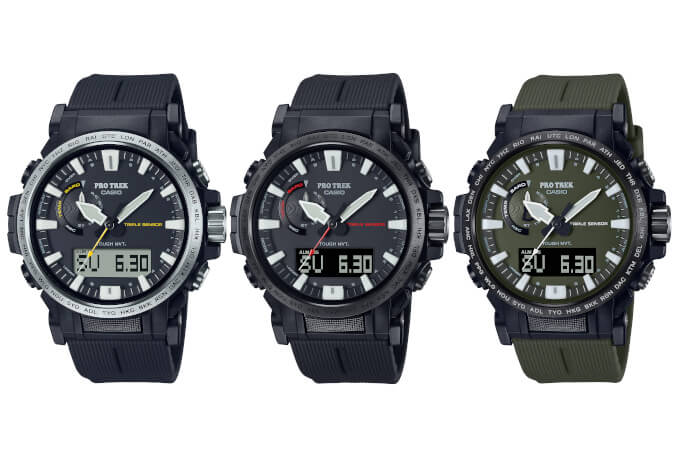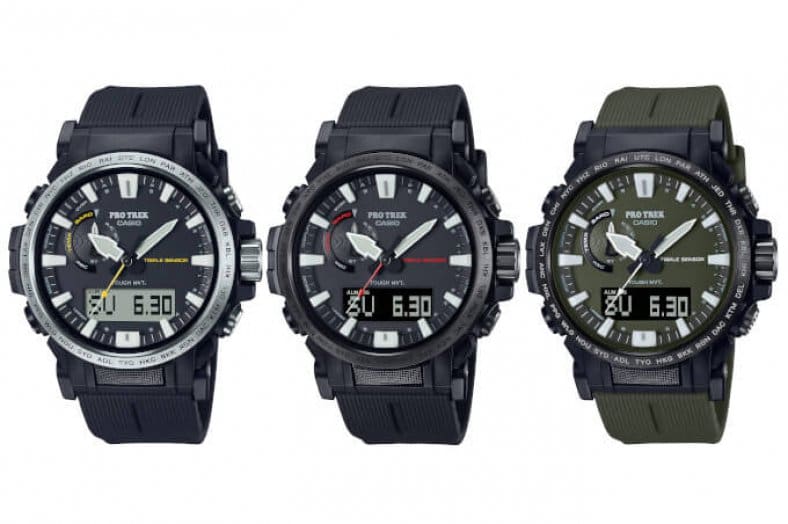 Casio announced the all-new Pro Trek PRW-61 series in Japan and Asia, with a March 25 release date in Japan. (Casio is also releasing a limited PRW-51 watch in Japan.) These are the first Casio watches made from eco-friendly biomass plastics, which are sourced from renewable organic substances. The plastics, made from castor seeds, corn, and other raw materials, are used for the case, case back cover, and band. Using such regenerable materials helps to reduce the environmental impact and curb CO2 emissions.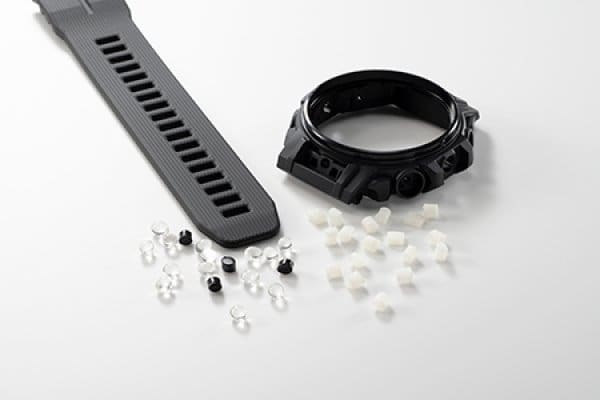 The PRW-61 is powered by Module 5673 and made in Japan. Features include Tough Solar power, 100-meter water resistance, low temperature resistance (–10°C/14°F), Multi-Band 6 radio wave auto time adjustment, Triple Sensor (pressure with altimeter and barometer, compass, thermometer), 1/100-second stopwatch (24 hours max with split), countdown timer (60 minutes max, settable in 1 minute increments), 5 alarms, hourly time signal, battery level indicator, hand shift function, and full auto double LED light (Super Illuminator) with adjustable afterglow. The PRW-61 measures 51.0 × 47.4 × 14.7 millimeters and weighs 53 grams. (Update: The PRW-61-1AER and PRW-61Y-3ER were also announced for Europe.)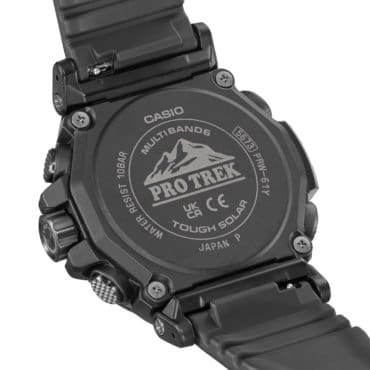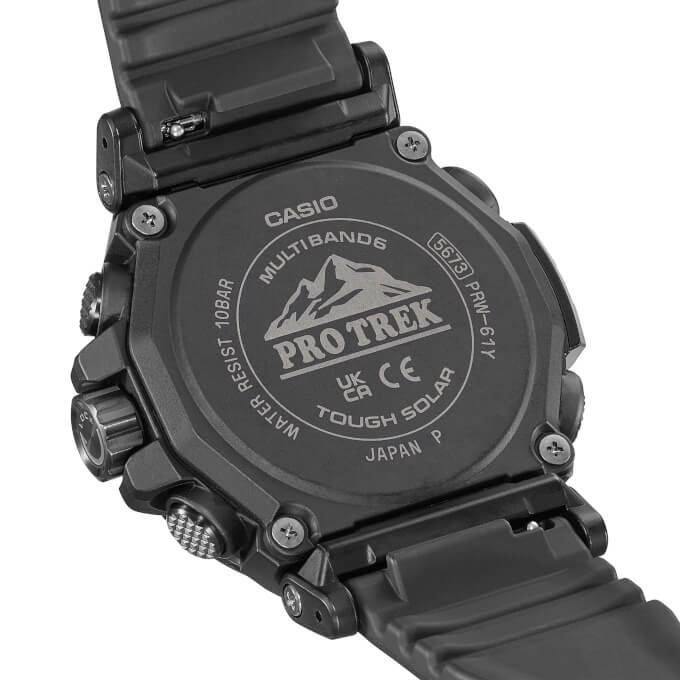 In an effort to be more environmentally friendly with a focus on its Sustainable Development Goals, Casio will shift from using plastic to recycled paper in the PRW-61 packaging. Casio also plans to use sustainable materials with other models in the future.
The limited edition Pro Trek PRW-51NJ-1JR is a collaboration with the Nature Conservation Society of Japan and is also made with biomass plastics. The watch also includes a swappable satoyama-themed camouflage band that is made with recycled PET material. ("Satoyama" is the area between mountain foothills and flat land.) The exclusive case back design features the "Life with Nature" tagline and the Sashiba bird, also known as the grey-faced buzzard.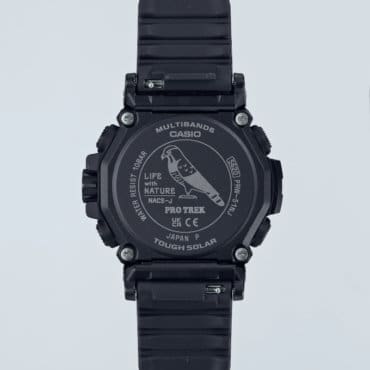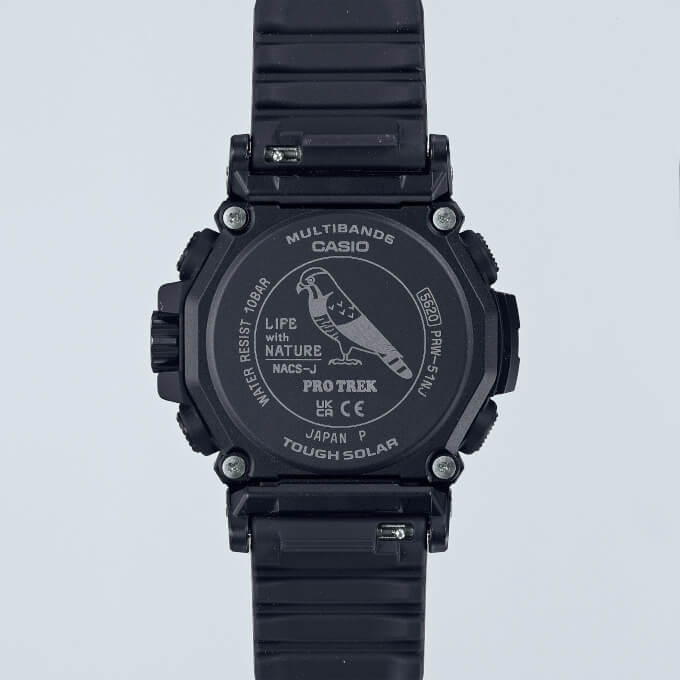 The PRW-51NJ has the same features as the PRW-61 but has a Neon Illuminator blacklight LED (pictured below) instead of the Super Illuminator LED light. It uses Module 5620 and is made in Japan. The PRW-51NJ measures 51.0 x 47.4 x 14.5 and weighs 55 grams.
Pro Trek PRW-61-1A: Black and silver.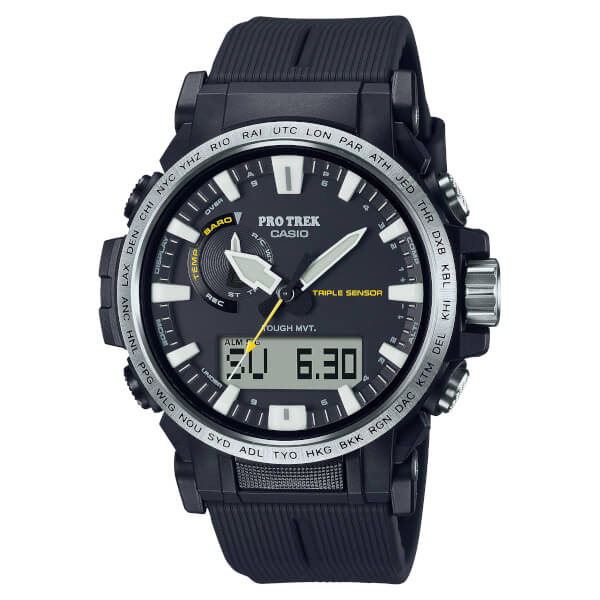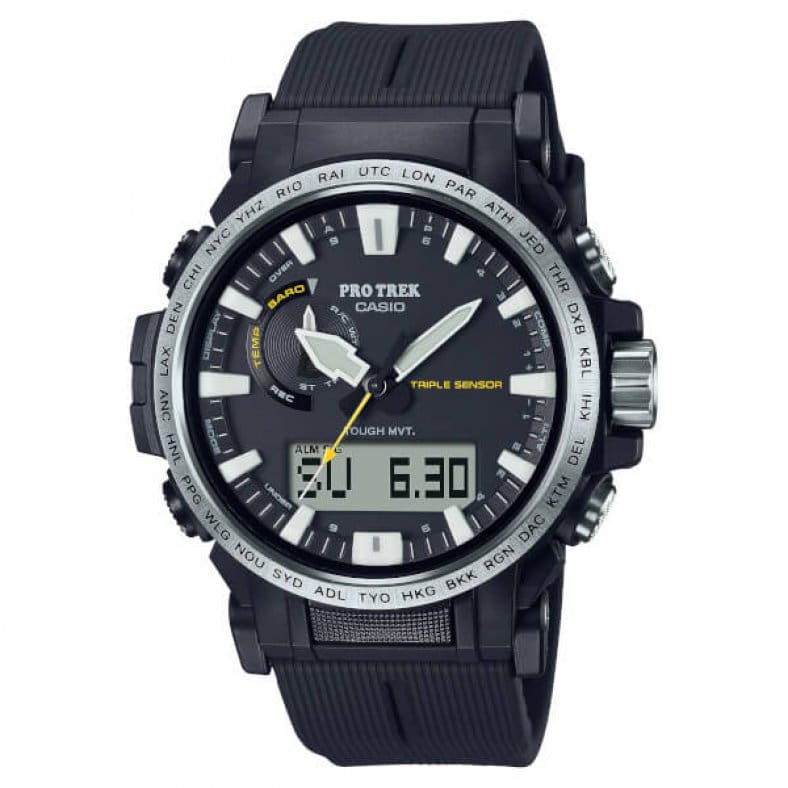 Pro Trek PRW-61Y-1B: Black and black.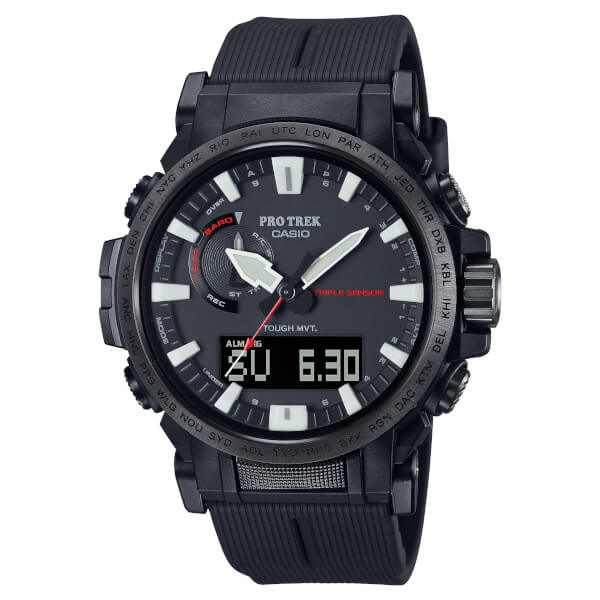 Pro Trek PRW-61Y-3: Khaki and black.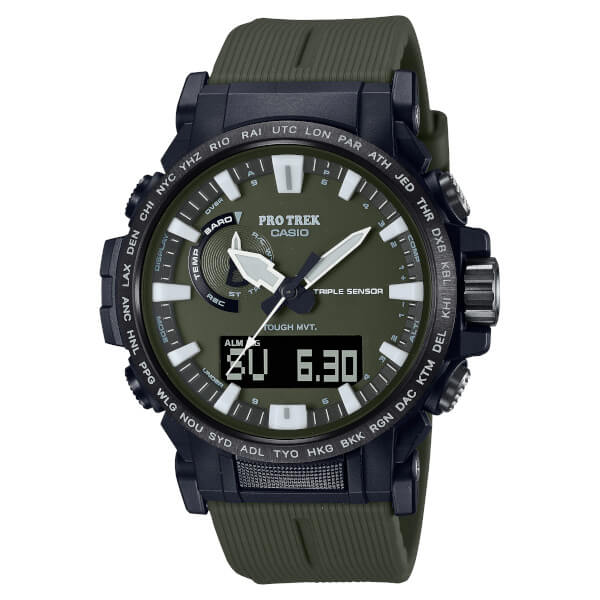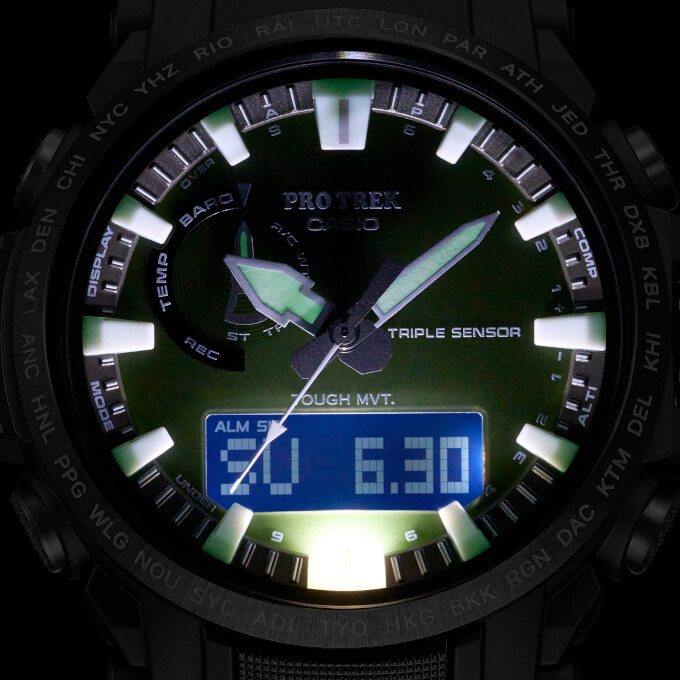 Pro Trek PRW-61 Promotional Video:
Pro Trek PRW-51NJ-1JR: Collaboration with Nature Conservation Society of Japan. 64,900 yen.