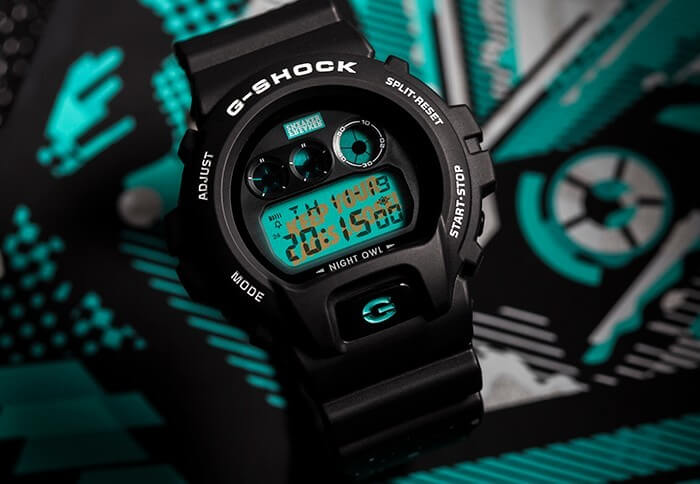 Footwear fashion magazine Sneaker Freaker is launching its first G-Shock collaboration watch. The "NIGHTOWL" DW6900SF-1D is matte black featuring white lettering, mint-colored accents, and a Sneaker Freaker logo on the face. The EL backlight reveals the magazine's motto "Keep Your Laces Loose!" The watch also has a custom engraved case back with the logo and motto. The black band has white speckles on it, a white strap keeper, and a black buckle. The watch comes in a glossy black and white-speckled mini-shoebox featuring NIGHTOWL artwork on the inside designed by We Buy Your Kids. See more photos here.
The Sneaker Freaker NIGHTOWL G-Shock watch will be available at shop.sneakerfreaker.com on November 20 at 9.00am (AEDT), and it looks like international shipping is available.
Sneaker Freaker was founded in 2002 in Australia and was the first international sneaker magazine. It became a global sensation and is now also published in German, Russian, and Spanish. The magazine is sold in over 40 countries in some of the most influential streetwear and sneaker stores as well as Barnes & Noble and Tower Records Japan.
Update: There will also be a limited edition box set featuring a full-size shoebox, NIGHTOWL varsity jacket by Thing Thing with Sneaker Freaker and G-Shock logos, and the Temple of G G-Shock tribute zine.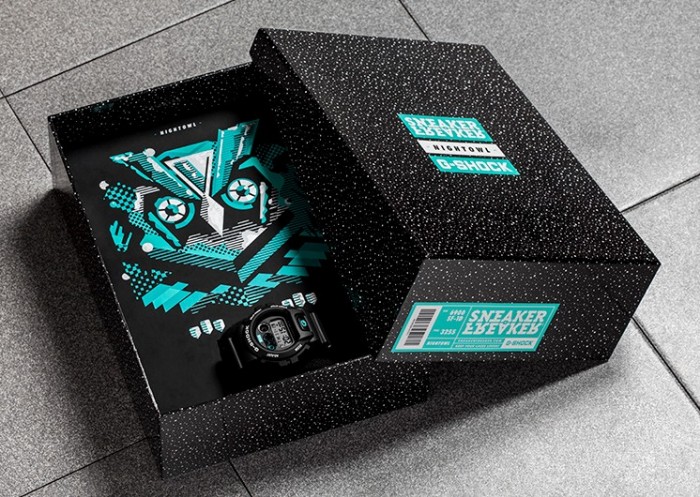 Sneaker Freaker NIGHTOWL G-Shock Video:
NIGHTOWL Limited Box Set: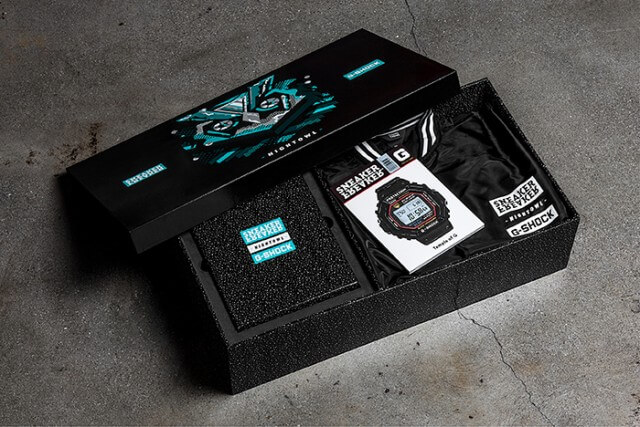 Photos via sneakerfreaker.com, G-Shock Australia