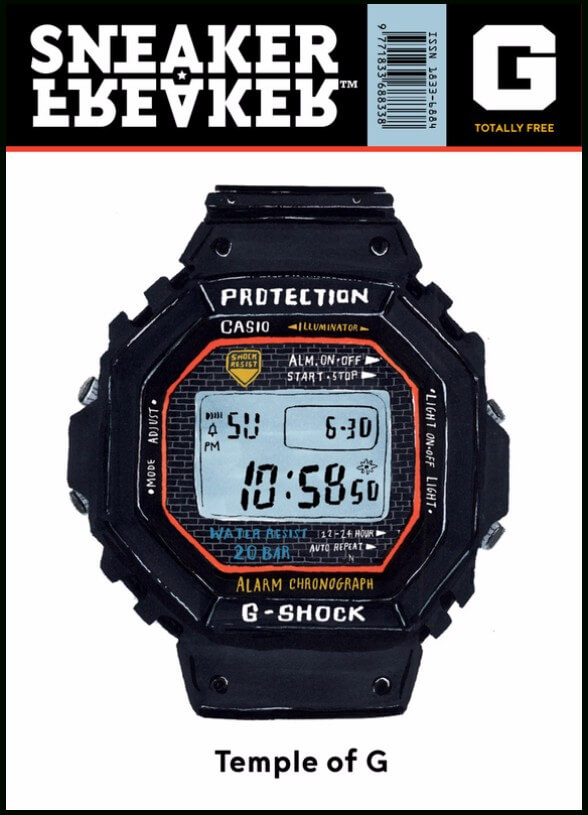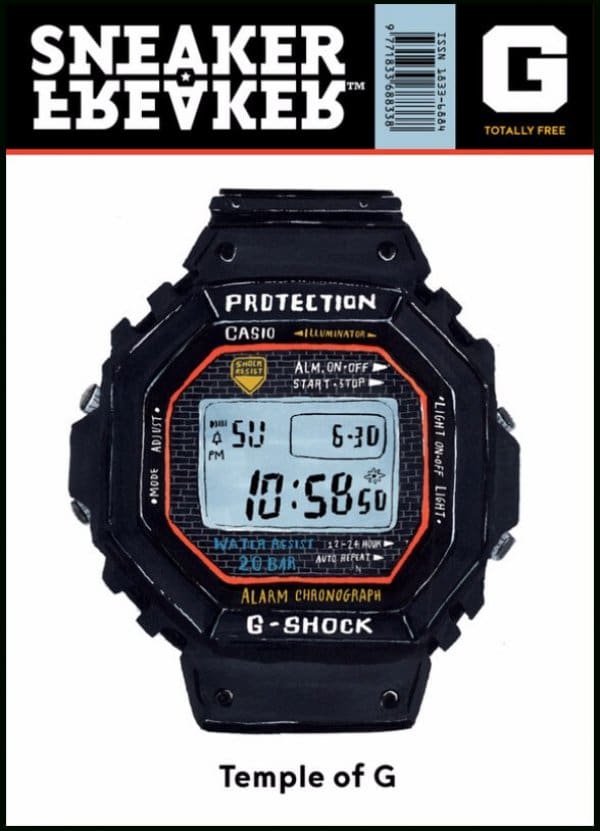 Sneaker Freaker is offering a "Temple of G" G-Shock magazine to the first "few hundred" orders of their latest issue #34 for $8 AUD plus shipping at the Sneaker Freaker webshop. This special edition publication (or "boogazine" as they call it) is 100-pages and covers the history of G-Shock.
Sneaker Freaker is also releasing its first G-Shock collaboration watch this month.
Update: G-Shock Asia has released a free online version of the magazine.
Temple of G – Table of Contents
Godfather of G – an interview with Kikuo Ibe
History of G
Testing of G – about the Casio Research and Development Center in Hamura, Tokyo
Artist Spotlight – Grace Lee (Tokyo), Filfury (London), Chica Popa (Bucharest), Hokay Tokay (New York City)
G-Tech Evolution – By Sjors Kuyt of G-Peopleland.com and 50-gs.blogspot.com
Spotlight – Hip Hop: Action Bronson, Sneaker Customiser: Mark Ong (SBTG), Whiz Limited: Hiroaki Shitano
Tokyo Town: 2015 Product Preview – Photo Feature
Casio Collaboration: Alife New York, Johnny Cupcakes
Team G-Shock Interviews – BMX: Nigel Sylvester, Snowboarder: Louie Vito
Woody: Collector of G – Interview with Simon "Woody" Wood, founder of Sneaker Freaker
Clocks & Kicks: Tokyo – atmos: Yuichi Sato (Tokyo), Bodega: Lee "Square" Beard (Boston), Overkill: Sebastian Hook (Berlin), Foot Patrol: John Brotherhood (London), Mita Sneakers (Tokyo): Shigeyuki Kuni