2013 was an excellent year for collectors as G-Shock celebrated its 30th anniversary in a big way. Casio released a bevy of limited edition "30th Anniversary" models with unique colors and special features like custom engraved case backs and metal band keepers, and it was a glorious time for G-Shock fans. Most anniversary watches were quickly scooped up and now demand very high prices in the collectors market, but there are a few that can still be bought without breaking the bank. While many valuable limited edition G-Shock watches often end up on display only out of fear of affecting their value, these more affordable models with their metal keepers are good options to actually wear in demanding environments.
G-Shock GD-X6930E-9
The GD-X6930E-9 was part of the "Lightning Yellow" family that also included the GF-8230E-9 and GWF-T1030E-9 Frogman and GW-9430EJ-9 Rangeman editions. This extra-large 6900 model with a 10-year battery has classic good looks with a yellow body with black lettering and buttons. The GD-X6930E-9 has the custom engraved 30th Anniversary case back designed by Eric Haze, a black ion plated buckle, and a silver metal strap keeper with "Since 1983" engraving.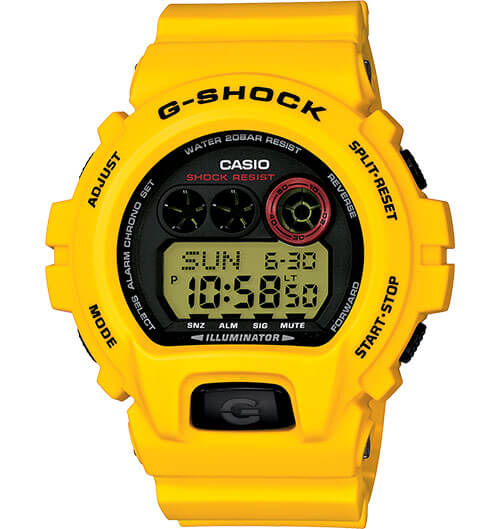 This standard-size DW-6930C-1 is matte black with light yellow lettering and copper-colored buttons. The watch also has a unique black ion plated case back with the 30th Anniversary engraving, a black buckle, and a copper-colored metal keeper. It's not quite the deal that the GD-X6930E-9 currently is but it is the most affordable 30th Anniversary G-Shock available. This "C" series also included the DW5030C-1, which was a reissue of the first-ever G-Shock with a screw-lock case back.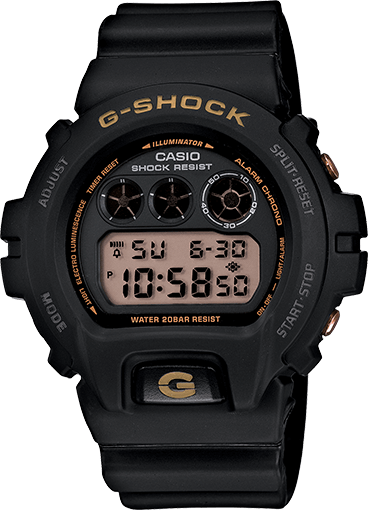 G-Shock DW-6930D-1
Another standard-size 6900 model, the DW-6930D-1 was part of the "Thirty Stars" anniversary series in black with gold trim and 30 stars printed on the end of the band. This model is notable for its carbon fiber insert with a clear outer layer, so the carbon fiber can be easily seen from the outside while being worn. It also has a carbon fiber insert band keeper with gold G-Shock logo. "30th Anniversary" and "Since 1983" are printed on the band. Other Thirty Stars editions include the DW-5030D-1 and GW-M5610D-1 squares which can be found here.